4 years ago · 4 min. reading time · ~100 ·
The Anthropomorphization of Ai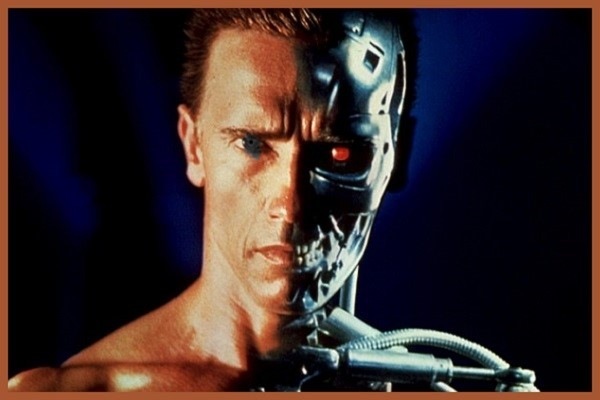 TODAY'S POPULAR DISCUSSIONS ABOUT ARTIFICIAL INTELLIGENCE AND Ai ARE RIFE WITH SCIENCE FANTASY AND LACK ANY CREDIBLE PHILOSOPHY OF MIND...
"The widespread tendency, even within AI, to anthropomorphize machines makes it easier to convince us of their intelligence. How can any putative demonstration of intelligence in machines be trusted if the AI researcher readily succumbs to make-believe?"


― Diane Proudfoot, Dept of Philosophy and the Turing Archive for the History of Computing, University of Canterbury, NZ, Elsevier 2011

When 2001: A Space Odyssey arrived on the movie scene in 1968, the spaceship's fictional central controller, a HAL 9000 (Heuristically programmed ALgorithmic) computer, was given a soft, calm but oddly menacing and distinctively non-human voice. Sci-Fi author Arthur C. Clarke and movie director Stanley Kubrick clearly wanted their audience to make no mistake, HAL might be artificially intelligent, but he (it) was nevertheless a machine. Indeed, that was part of what made HAL so menacing.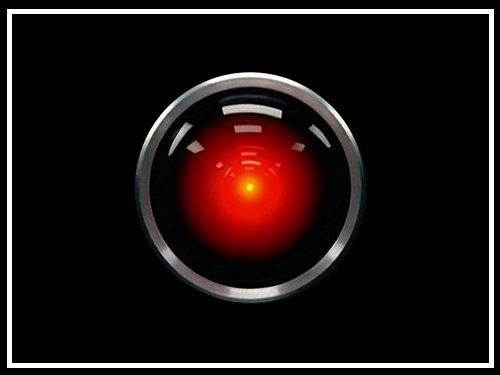 In the intervening half-century since the premiere of that film, the lesson was clearly not lost on denizens of research and development in artificial intelligence. For they expend a lot of effort these days in creating machine speech that sounds as human as possible. All while the marketers of Ai apps and devices choose human-sounding names like Alexa, John Paul, Siri, and Watson. Why, do you think that is so? 

The easy answer is to make their audio output sound more human and, yes, less foreign and possibly menacing. But I don't really think so. I submit that instead, the objective is to bolster the appearance of human-like intelligence ― which is, in fact, at this point in time, significantly lacking.
"An example I often use in my classes ... is the Kiva system — the multi-robot system doing fulfillment processing in warehouses. Amazon.com uses these robots to bring shelves to the people who pack the boxes after you order something from Amazon."

― Peter Stone, computer scientist, University of Texas at Austin, 2015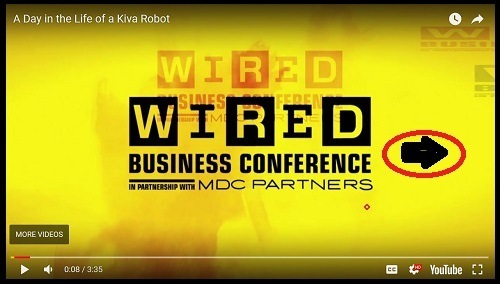 Click on the above image to watch a video detailing the operation of Kiva robots that aid in warehouse order fulfillment operations. Pay particular attention, if you will, to the narrative that explains how it all works. Notice how the robots are referred to in terms more appropriately applied to humans and which terms are prima facie not applicable in this situation ― words that imply purposeful action, the exercise of judgment, and intentional decision-making.

Note also how these robots are described in terms that imply artificial intelligence, that is, thinking when nothing about this situation evidences any intelligence whatsoever on the part of the robots.

And finally, notice how some trick photography is inserted that shows "pick and ship" personnel holding out their hands while having the merchandise items appear magically ― no doubt to bolster the feeling of wonderment we're all invited to experience when confronted with the purported marvels of Ai. 

This, however, is a case in which wonderment should not enter. It is actually about a warehouse divided into discrete locations laid out on a grid and assigned a number. The locations are no doubt uniquely specified by an x-axis value and a y-axis value. There are pathways left clear for major robot traffic, again designated by X-Y coordinates, and the robots are built sufficiently short to be able to pass under the lower shelves of the inventory "pods", which they pick-up and carry to "pick" stations, where a human worker removes the required item of merchandise from the shelves of the pod, packs it, and forwards it for shipping.
The system's memory tracks where the inventory pods are at any given time, and what inventory remains on each pod at any given time. Making it a larger, but not much more complicated version of a "Traffic Jam" game.

Yet, there is a concerted effort to make it appear much more "intelligent" than it is.  And the primary tactic is to anthropomorphize the robots ―  attribute to them purposeful action ― rather than recognize them for what they are, essentially dumb machines acting in accord with electronic instructions to move along pre-mapped pathways to given X-Y coordinates on a grid.

When you start paying close attention to the contemporary discussion of Ai, you find it replete with similar examples of projecting "intelligence" into robotic actions that are clearly non-intelligent in any meaningful sense of the term.   ― Phil Friedman
Author's notes:  If you are interested in further reading on the topic of Artificial Intelligence, you should not miss the following two articles by :
https://www.linkedin.com/pulse/ai-hype-ground-truth-philippe-collard/
https://www.linkedin.com/pulse/artificial-intelligence-very-intelligent-philippe-collard/
This piece of mine is the fifth in a series on Artificial Intelligence that I am writing from a layman's point of view, one that is not filtered through the eyes and judgment of someone with a vested interest in the hyping of AI. If you'd care to read the other articles in the series, they are:
1) "Artificial Un-Intelligence"

2) "The Emperor May Be a Bot... But He Still Has No Clothes"

3) "The Robots Are Coming, the Robots Are Coming"

4) "The Prophets VS the Profits of AI"

5) "The Anthropomorphization of Ai"

If you enjoyed this post and would like to receive notifications of my writing on a regular basis, simply click the [FOLLOW] button on my beBee profile. Better yet, elect there to follow my blog by email. As a writer-friend of mine says, you can always change your mind later.
As well, if you feel this piece is of value, please like it and share, share, share it around to your network —  whether on beBee, LinkedIn, Twitter, Facebook, or Google+, provided only that you credit me as the author, and include a live link to the original post.
About me, Phil Friedman:   With some 30 years background in the marine industry, I've worn different hats — as a yacht designer, boat builder, marine operations and business manager, marine industry consultant, marine marketing and communications specialist, yachting magazine writer and editor, yacht surveyor, and marine industry educator. I'm also trained and experienced in interest-based negotiation and mediation.  In a previous life, I was formally trained as an academic philosopher and taught logic and philosophy at university.
Before writing comes thinking (the optional-to-read pitch):

As a professional writer, editor, university educator, and speaker, with more than 1,000 print and digital publications, I've recently launched an online program for enhancing your expository writing: learn2engage — With Confidence. My mission is to help writers, would-be writers, and business people who want to enhance their reasoning and writing skills, master the logic of discussion and strengthen their ability to deal with disagreement.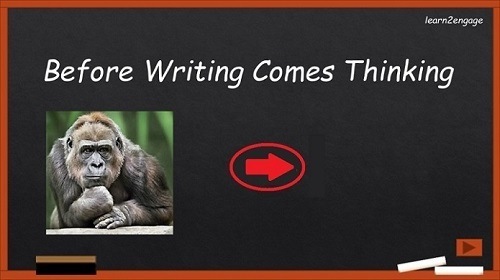 For more information, click on the image immediately above. To schedule an appointment for a free 1/2-hour consult email: info@learn2engage.org. I look forward to speaking with you soon.

Text Copyright 2017 by Phil Friedman  —  All Rights Reserved
Image Credits: Phil Friedman and Google Images.com

#AI  #ARTIFICIALINTELLIGENCE  #FUTURISM  #PREDICTINGTHEFUTURE
#CHATBOT #ROBOTS #BOT #SHOWMETHEINTELLIGENCE #AIREVOLUTION
You may be interested in these jobs
Found in: beBee S2 US - 1 day ago

---

Spelman College

Atlanta

Part time

Job Title:Graduate Assistant--Part Time -- OSETCJob Summary: · The Office of Science Engineering and Technical Careers (OSETC) is seeking a part-time Graduate Assistant to assist in their office. This position is 15 hours a week. The work schedule—to be determined—but there is f ...

Found in: Talent US Sponsored - 3 days ago

---

HealthCare Travelers (Nursing)

Ottumwa

Travel Nurses Needed - All RN Specialties · New York Travel Nursing AssignmentsHospitals are posting their seasonal staffing needs · Would you like to spend the fall / winter somewhere great? The Hospitals have already started posting the available seasonal travel assignments wit ...

Found in: Jooble US - 3 days ago

---

Jackson Nurse Professionals

Long Branch, NJ

Jackson Nurse Professionals is seeking a travel nurse RN PICU - Pediatric Intensive Care for a travel nursing job in Long Branch, New Jersey. · Job Description & Requirements · Specialty: PICU - Pediatric Intensive Care · Discipline: RN · Start Date: 12/19/2022 · Duration: ...