5 years ago · 4 min. reading time · visibility ~10 ·
Ten Insider Tips on Yacht Build Contracts


EVEN LEGALLY BULLETPROOF AGREEMENTS CAN FAIIL TO RESULT IN SUCCESSFUL PROJECT COMPLETION…
I've worked for a long time in the large-yacht construction sector, on both sides of the shipyard management desk. That work history includes several years as president and CEO of a major, world-class U.S. luxury yacht builder. And if I've learned one lesson in all that time, it is that, when passion runs high, and creative dreams take sway, basic common sense often leaves those who are otherwise consummate business people.
Projects can easily devolve into verbal and business conflict between
buyer and builder...
The cost of a yacht new-build or major refit more often than not runs into millions of dollars. But while contracts for new-build and major refit projects can be bulletproof from a legal standpoint, they can still fail to result in successful project completion.
I've watched yacht building projects run over schedule and budget more times than I care to admit. I've seen projects devolve into verbal and business wars between buyer and builder. And I've seen a huge amount of waste — of good will, effort, and money — notwithstanding the fact that an entire corps of legal eagles had pored over the terms and conditions of the governing business contract.
This is because large-yacht build and major refit projects are quite complex, and are made ever much more so by the fact that multiple competing out-sized egos are usually involved, creative and otherwise; and the demands of buyers and owners are exceedingly strong and highly idiosyncratic.
It's impossible to anticipate and cover every contingency, but you can...
Although it is impossible to anticipate and cover every contingency. And although you can't make yourself, your project, or your plan perfectly bulletproof — if, that is, you are ever to get around to actually implementing that plan or completing the project — you can take a relatively few, but select non-legal preparatory steps that will give you the best available edge for achieving success.
However you may define 'success' in this context, what you don't ever want to do in a yacht build or refit  project is add to the potential problems unnecessarily by failing to take certain key steps at the beginning — steps that experience has shown go a long way toward increasing the probability of achieving successful project completion. Here are ten key tips on keeping your eye on the ball:
Experience is just as important as talent.


Employ specifically experienced legal counsel.


Engage a technical consultant with specific experience in yacht building before
you go to contract.


Define key specifications in the contract clearly before executing.


Understand how "allowances" work — do not expect something for nothing.


Make certain the contract clearly defines procedures and pricing for change orders.


Do not believe, or count on a projected build timeline that is unrealistically short.


Hire the right project manager — early.


Require and meet a commitment to timely communication — in both directions.


Understand that a 90% solution that can be implemented in the circumstances
at hand, is better than a 100% solution which cannot.|


Successful yacht building and refit are the result of
practicing the art of the possible...

These ten insider tips are the distillation of more than 30 years in and around the boat and yacht building industry, as a designer, boatbuilder, shipyard operator, and marine technical and business consultant. They have been well received and endorsed by a host of prominent industry professionals, and while they are not exhaustive of the subject, they represent a proven core of behind-the-scenes advice that can go a long way toward keeping you out of trouble when contracting to have a new custom or semi-custom yacht built, or a major refit completed.  You can secure a digital copy of "Ten Golden Rules for Successful New Build Projects" , by sending an email request to info@YachtbuildAdvisor.com, with "eBook" on the subject line.
In large-yacht building and refitting, there are many a slip twixt the cup and the lip. Perhaps, more than in other areas of endeavor. So, it's important to understand that knowing what to do is not enough, unless you actually follow through to do it. And that it's one thing to know what actions should be taken, and quite another to actually take them.
If you are a buyer or owner considering having a custom or semi-custom large-yacht built, you need to seek out advisors and consultants who have the skills and experience to do the job, and the outwardly directed focus to assure that what needs to get done gets done. If you work in the industry, you may already understand this, but it never hurts to remind yourself of this truth from time to time. — Phil Friedman
Author's Notes: This article represents a continuation of my return to writing about marine industry topics, after a sojourn into publishing about more general subjects. If you found this industry-specific post of interest, you may want to read some of my other marine industry related articles:


"Sizing Generators to Run Greener and Cleaner"

"Powering Up"

"Financial Protections for New-Build Yacht Buyers"

If you'd  like to receive notifications of my writings on a regular basis, click the [FOLLOW] button on my beBee profile. As a writer-friend of mine says, you can always change your mind later.
Feel free to "like" and "share" this post and my other LinkedIn articles — whether on LinkedIn, Twitter, Facebook, or Google+. I ask only that you credit me properly as the author, and include a live link to the original work.
If you are interested in yachts, are allied with the yacht building industry, or operate a small business in another sector, you should consider joining my beBee Hive, 
THE PORT ROYAL GROUP for Yacht Builders, Buyers and Owners,
where you will find experienced industry professionals discussing a wide range of topics. The ongoing conversation is always interesting, informative, and 100% industry insider.
About me, Phil Friedman:  With 30 some years background in the marine industry, I've worn numerous hats — as a yacht designer, boat builder, marine operations and business manager, marine industry consultant, marine marketing and communications specialist, yachting magazine writer and editor, yacht surveyor, and marine industry educator. I am also trained and experienced in interest-based negotiation and mediation. In a previous life, I taught logic and philosophy at university.


The (optional-to-read) pitch: As a professional writer, editor, university educator, and speaker, with more than 1,000 print and digital publications, I've recently launched an online program for enhancing your expository writing: learn2engage — With Confidence. My mission is to help writers and would-be writers improve the clarity of their thought and writing, master the logic of discussion, and deal with criticism and disagreement.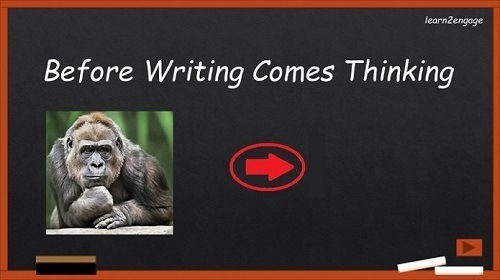 To schedule an appointment for a free 1/2-hour consult email:   info@learn2engage.org. 


Text Copyright © 2016 by Phil Friedman — All Rights Reserved
Images:  Courtesy of Port Royal Group LLC


#TENGOLDNRULES #YACHTPROJECTMANAGEMENT #NEWYACHTBUILD #YACHTS  #YACHTREFIT

"""""""
You have no groups that fit your search