Synchronizing Economic Calendar with Forex Data
If you are new to forex trading, you must have heard that some important events may affect currency prices and the forex market. Forex trading is gaining popularity as many aspiring traders are optimistic about making lucrative profits through currency trading.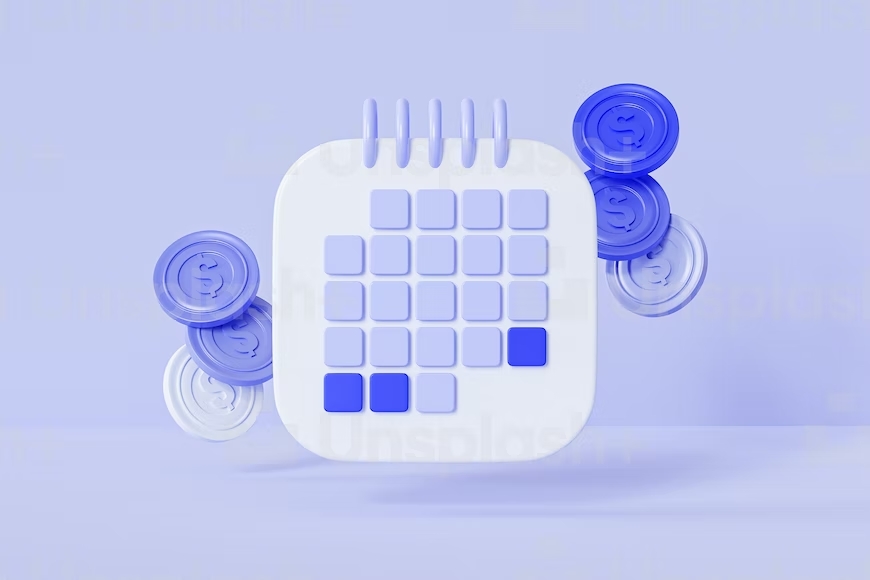 Image from Unsplash
However, the forex market is sensitive to the economic environment and some important news and events; policy announcements may influence the market trends. Is there a practical way to know such essential occurring beforehand and stay prepared for the possible changes?
A well-designed Economic Calendar comes into play at this point. This article takes you through various aspects of the economic calendar. Also, it helps you understand the importance of leveraging the best-quality forex data to use it effectively for your trading verdicts.
What is the Economic Calendar?
An Economic Calendar is a prebuilt record of critical news, important events, releases, and announcements that affect the currency prices or the forex market.
The global economic calendar designed with a holistic approach helps traders and investors know what will happen when. It covers:
Important events for each trading day
Economic Reports of different countries,
Monetary and fiscal policy announcements,
Policy changes planned by central banks, and
Private events.
It also covers other factors that may cause ups and downs in forex trading and other financial markets.
How is the Economic Calendar Useful for Traders and Investors?
The economic calendar lets you speculate the impact of upcoming news and events on your open trade positions and decide upcoming positions. Similarly, the economic calendar also provides detailed reports on a recent release and thus helps you analyze the after-effects of a significant financial event.
It is practical to fine-tune your trades per a country's economic reports showcasing employment rate, GDP data, progress in real estate and other sectors, scheduled fluctuations in interest rates, reports from a country's federal reserve, central banks, and market-specific consumer sentiment surveys. The economic calendar provides details of future event projections and the after-effects of recent events. You can plan the trades accordingly to grab opportunities and avoid misses.
Synchronizing Economic Calendar with Market Data
Using an economic calendar combined with Forex Data API can be beneficial, as the Forex Data API helps you access historical and real-time market data for your desired currency pair. Let's discuss how Forex Data API can enhance your analysis through the economic calendar and how synchronizing these two elements helps you make informed trading decisions:
Trade Timing
An economic calendar helps eliminate the 'surprise' element and keeps you prepared for the impact of the event or news. Forex Data API lets you know your desired currency's current market position. Additionally, an economic calendar helps you anticipate the impact of the event. You can 'time' your trades by picking the best time to invest and withdraw.
Data API helps in Switching Off.
According to an important event indicated in the economic calendar, you can extend your soon-expiring position. It is practical to switch off a contract for the current month and restart it by the next month. Switching off may be a critical decision to retain your position and investment.
Trade Analysis
Leveraging historical forex data and the economic calendar strengthens your trade analysis, as you can try making the most of a favorable event and mitigate risks.
Market Volatility Analysis
You can use the economic calendar as a 'timing tool' to anticipate exaggerated price movements close to an event or release. Short-term traders can speculate on the impact of news or events and make the most of the market volatility to gain. Conservative traders may prefer liquidating their assets before the release to avoid the swing and triggering an expensive stop-loss order.
Pros and Cons of Using an Economic Calendar
After discussing the importance of the economic calendar for trade analysis, it is also vital to understand its pros and cons. Traders and investors should be aware of the limitations of the economic calendar to manage their trading verdicts. Here are some pros and cons:
Informed trading decisions
The economic calendar, combined with reliable and accurate forex data, adds a critical facet to market analysis. As traders know the impactful economic events relevant to the currency pair they trade, they can make informed decisions.
Helps planning ahead
The forex market may be turbulent before, during, or after a news release. Positioning a trade during this period may be risky and sometimes profitable. The post-release price move sizes may sometimes create trading opportunities. Using forex data and economic calendar in sync helps you arrange for the ups and downs.
Limited information with an unclear picture
Some platforms cover limited currencies, countries, and events. You may miss significant events that remain out of the scope and lose some trading opportunities.
Events in all categories may impact
Some platforms cover events related to central banks and governments' policy announcements. However, some private events in the financial landscape can also impact the forex market. Therefore, choosing a reliable platform for the economic calendar becomes essential.
Customizing may be better.
Customizing a global economic calendar based on the currency pairs you deal with and relevant economic events and using it for market analysis may be better. Some platforms offer filters to choose the desired countries, impact intensities, and many similar parameters.
Significance of Reliable Forex Data
The market analysis aims at understanding patterns, and traders may apply those patterns to real-time trading environments after extensive backtesting of strategies. Though the economic calendar keeps you informed about important events and releases well before, leveraging forex data API will add value to your market analysis and help you make informed trading decisions.
Reputed vendors like TraderMade source data from multiple sources and aggregate it to ensure quality and accuracy. You can obtain forex data in various delivery methods, including REST API, FIX, WebSocket, CSV, and Excel. You can sign up for a free API, get live streaming forex data, and download or buy historical data per your requirements.
To Summarize
The article covers the meaning and benefits of the economic calendar for forex market analysis. At the same time, it emphasizes the significance of reliable forex data for well-informed trading decisions. Synchronizing the economic calendar with forex data will strengthen your analysis as you can plan and time your trades right.
Originally Published on Medium.
Business
You may be interested in these jobs
---

Epic Specialty Staffing (formerly known as Mission Search)

Saco, ME, United States

Temporary

A healthcare facility in Portland, Maine, is seeking a locum Radiation Therapist to join its Radiation Oncology team for a 13 week assignment starting 1/1. · Requirements: · Graduated from a Radiolo ...

---

Urgent Team Management

Williston, TN, United States

Full time

***Sign-On/Retention Bonus up to $4,000.00*** · Urgent Team is looking for an experienced X-Ray/Radiology Tech to join our team in Collierville, TN. The ability to work during all business hours, incl ...

---

Next Move, Inc.

Portsmouth, United States

Next Move, Inc. is seeking an experienced Medical Surgical Registered Nurse for an exciting Travel Nursing job in Portsmouth, NH. Shift: 3x12 hr nights Start Date: 01/01/2024 Duration: 13 weeks Pay: $ ...