4 years ago · 1 min. reading time · ~100 ·
Switching Tracks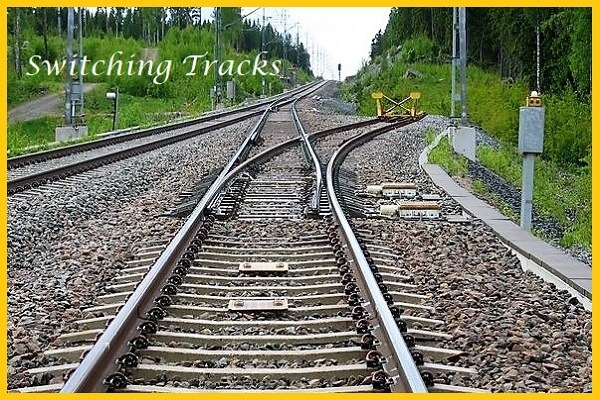 RUNNING ON RAILS DOESN'T GET YOU ANYWHERE, WHEN THE TRACK DEADENDS...
If you are tired of having your professional and business networking efforts undermined by arbitrary algorithms over-riding your choices and those of your followers and connections, you should check out the initiative that is working to shift the paradigm with:
100% Organically-determined distribution to and between users/members
Completely free of arbitrary algorithmic manipulation
Fully transparent platform management, clear of undisclosed agendas
No monetization of user/member data
No interference with user/member settings or optional elections
Open to the sharing of relevant content from other networks and platforms
OpenWorldNorthAmerica.org (comprised of OpenWorldUSA.org and OpenWorldCanada.org) is a not-for-profit organization that will be owned by its members in the way a mutual insurance company is owned by its policyholders. It is presently moving through its alpha-phase development toward an upcoming beta test phase for which we are seeking a minimum 10,000 charter members.

About me, Phil Friedman:  With some 30 years background in the marine industry, I've worn different hats — as a yacht designer, boat builder, marine operations and business manager, marine industry consultant, marine marketing and communications specialist, yachting magazine writer and editor, yacht surveyor, and marine industry educator. I'm also trained and experienced in interest-based negotiation and mediation.  In a previous life, I was formally trained as an academic philosopher and taught logic and philosophy at university.
Text Copyright 2017 by Phil Friedman  —  All Rights Reserved
Image Credits: Phil Friedman and Google Images.com #NETWORKING #SOCIALMEDIA #LINKEDIN #BEBEE #PROFESSIONALNETWORKING #SMALLBUSINESS #LETTHEAUDIENCEDECIDE #SHIFTINGTHEPARADIGM

"""
You may be interested in these jobs
Found in: Talent US± - 5 days ago

---

Now Hiring Mechanics · 100% paid health benefits for you and your family. · Call 866-670-5475 to speak with a recruiter · We are currently hiring full-time mechanics to join our growing team. · Join the YELLOW team and receive competitive pay, scheduled increases, and 100% paid h ...

Found in: Jooble US - 6 days ago

---

Provides professional nursing care to assigned patients. Assesses patients, develops and documents nursing care and discharge plans, and prepares and administers medications and interventions. Supervises nursing attendants and ancillary staff in patient care activities. · EDUCATI ...

Found in: Indeed US - 2 days ago

---

Nelsen Partners Inc.

Scottsdale

Full Time

EXPERIENCED · 5+ years working with complex commercial projects, including mixed-use developments. · TALENTED · Sound design fundamentals, quality hand drawings, 3D design software proficiency. · TECHNICALLY SKILLED · Revit, Autocad, SketchUp, Lumion, Creative Suite, Bluebeam, MS ...