Strategies for a Productive Workday at Home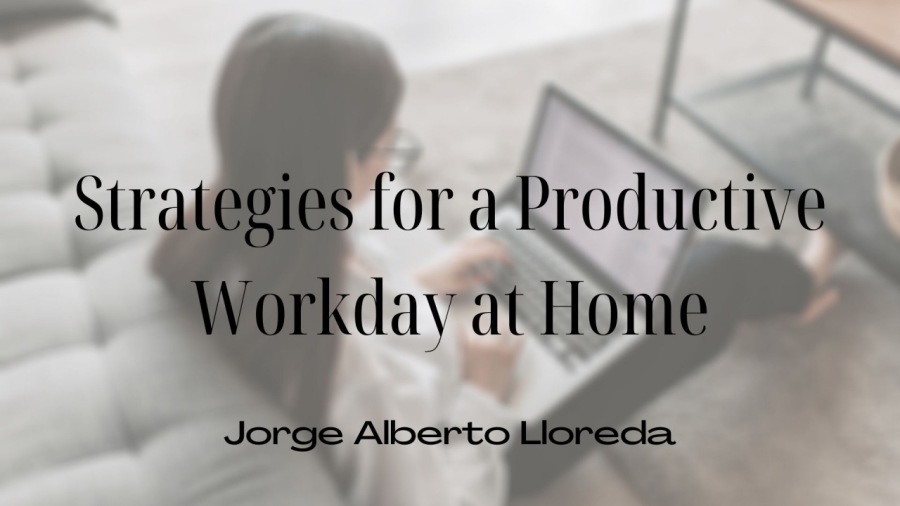 With the COVID-19 pandemic, a larger percentage of the office employees have shifted to working from home to curb the virus's spread and stay safe. Working from home couldn't be a hurdle for companies with employees already working from home, but it's proving difficult for the starters. Most of them find it hard to focus and maintain their working habits at home. How does one improve this habit? There are several strategies one can use to stay productive at home. Here are some of them.
Wear your working clothes
You can work with your pajamas or any other home clothing, but it's essential to feel like you are in an office. Wearing your working clothes helps you feel ready for office work. Changing into anything other than the pajama will prepare your mood for the job ahead.
Start working the same way, every day
If you have a daily routine for going to the office, you can use the same pattern in working at home. You can set up an alarm and carry out the chores you used to when working in an office and start working at the exact time you used to.
Have a dedicated office space
Most people don't have a working office at home, making it difficult to concentrate on their jobs due to the many disruptions. It is essential to have a designated working space entirely with office essentials such as a comfy chair, office table, and anything you require for the job.
Create a to-do list, daily and weekly
Creating a to-do list will significantly improve your working mood, especially if you put deadlines on things to accomplish. Besides having daily schedules, you can make weekly lists, which will help you stay productive without having an idle day. You can take short breaks between tasks to refresh and re-energize for the next one.
Stand and stretch at intervals
It would be best to have breaks between tasks, which you can use the time to stand up from your working space and stretch for a minute to refresh your mind. You can set reminders to be doing this after every hour or between tasks if working on short assignments. This exercise will also improve your blood circulation, helping boost overall health.
There are so many things you can do to stay active and be productive while working at home. This article has listed the five important ones that will help give the same high output as working in the office.
Originally published to jorgealbertolloreda.com.
Articles from Jorge Alberto Lloreda
View blog
You may be interested in these jobs
Found in: Jooble US - 8 hours ago

---

CHANEY ENTERPRISES GROUP

Newtown, VA, United States

Job Details · Job Location · Mattaponi - Newtown, VA · Position Type · Full Time · Education Level · High School · Travel Percentage · None · Job Shift · Any · Job Category · Other · Description · ESSENTIAL RESPONSIBILITIES AND DUTIES · Summary/Objective: · The Off-Road Dump Driv ...

Found in: Jooble US - 4 days ago

---

PIZZA HUT

Eagle, ID, United States

What are we looking for? · The good news is that your training will teach you everything you need to know to succeed on the job. · But there are a few skills you should have from the get-go: · \t You're a fun and friendly person who values customers and takes absolute pride in e ...

Found in: Jooble US - 1 day ago

---

Chadwell Supply

Tyler, TX, United States

Smart, Innovative, and Hard-working? Perfect We are growing and need the right people with the right mindset. Join our family and find a home where you will enjoy working with your peers, be challenged to work hard, and have some fun in the midst of it all. We are proud to have ...