1 year ago · 1 min. reading time · ~10 ·
Sports Sponsorship Rules and Regulations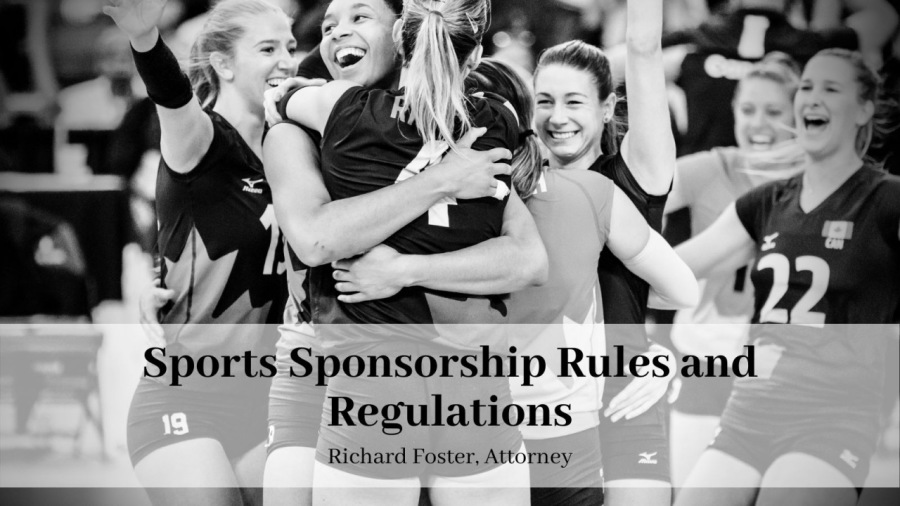 Sponsorships can seem like an easy way for a team or sports superstar to get the money they need. However, sponsorships can come with a whole bunch of different rules and regulations to keep in mind. By going against these rules, you can end up losing all of the money you made from your sponsorships. Make sure you keep these rules in mind before signing your first sponsorship.
Non-Compete Clause
Many sponsorships come with a non-compete clause. This makes it so that you can't take multiple sponsorships with companies based in the same industry. Businesses do this as they don't want to sponsor someone who is marketing their direct competitor.
To avoid this, make sure that you ask whoever is sponsoring you on their list of banned businesses to work with. If a business isn't on the list, make sure that you ask them if it's ok first as you don't want to end up in a situation where a sponsor quickly drops you. Ensure that you fully understand non-compete clauses before signing your first sponsorship.
Merging
In the world of business, someone who might be sponsoring you could easily get grabbed by another company so your sponsorship changes names. Depending on the contract though, that business might drop you when they find out they don't have to keep their end of the new bargain. To fix this, you should add a merging clause in your contract.
With this merging clause, you can make it so that businesses always need to pay out even if they get bought by someone else and have the business name changed. Just make sure that you get on good terms with whoever buys that business so you can have your sponsorship extended in the future. Make sure that you always have a merging clause in your sponsorship contracts.
Financials
The last and most important point is the financials. This means finding out what qualifies you for payments and how often are you going to get a payment from a company. All of this should be outlined in your contracts.
By having your financials outlined in a contract, a business can't rip you off from a sponsorship without you being able to sue them. This means that you'll also be able to easily plan the financials of you or your team since you know exactly how much money you'll be getting. Always take care of the financials when creating a sponsorship contract.   
You may be interested in these jobs
Found in: Indeed US - 4 days ago

---

Antelope Valley Plumbing, INC

Palmdale

Full Time

An apprentice plumber is an entry-level plumber working under the guidance of a more experienced tradesman. Apprentice plumbers perform many of the same tasks that veteran plumbers do, including installing new plumbing fixtures, unclogging plumbing systems, and repairing pipes. · ...

Found in: beBee S2 US - 5 days ago

---

Creston Dental & Braces

Pineville

Full time

*Please note: this position is located in Rock Hill, SC. · Overview: · Work for a company that is truly making the world a happier place, one smile at a time At Benevis, we create over a million smiles a year in the communities we serve and believe that every person deserves acc ...

Found in: beBee S2 US - 3 days ago

---

Systems Engineer who is experienced in Information Assurance (IA) and Cyber Security to support Navy Sites and Programs of Record in San Diego, CA. The individual will determine if engineering and security solutions are practical, reliable and interoperable for the execution/impl ...