Some Important Truths About Crypto-Currencies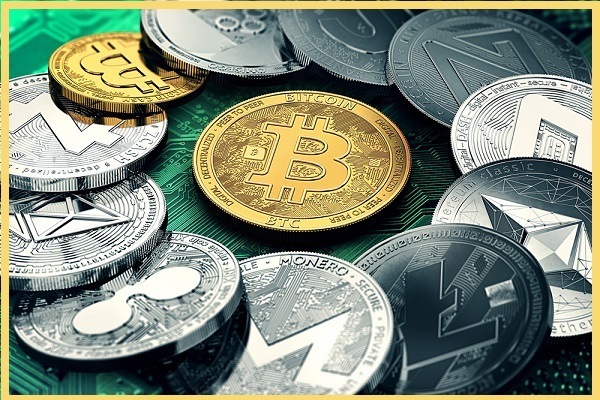 MAKE NO MISTAKE: TRADING IN CRYPTO-CURRENCIES IS A ZERO-SUM GAME...
The number of cryptocurrencies available over the internet as of 7 January 2018 is over 1,384 and growing.[1] A new cryptocurrency can be created at any time.[2]


-- Wikipedia
I do not pretend to be a crypto-currency guru. Nor am I a blockchain technology expert. I'm just an average small-business guy who can read and, I think, discern some basic truths in that which I read.
Truth #1: Crypto-currencies do not have any intrinsic value. Whatever value they have to an owner depends entirely on someone else wanting to buy them. Therefore, investing in such currencies amounts to nothing other than gambling on rising demand, whether that demand is rational or irrational.

Of course, that isn't so much different from investing in stocks these days, since the markets have long past moved away from viewing the value of a stock as related in any fashion to a company's earnings or hard assets or even potential future profits. But that doesn't change the fact that investing in crypto-currencies is not far removed from parimutuel betting.
Truth #2: No single crypto-currency held by an investor will ever appreciate in "value" as long as the issuer of that currency continues to sell the currency at the same price or lower than that paid by the investor in question.

Crypto-currencies gain "value" much in the same way as "collectibles" (like Beany Babies) do, namely, by their creators limiting supply, thus driving up demand, however artificially. If the creator of a given crypto-currency in which you've invested has not yet stopped selling it or has not raised the price to buy at the source, you are holding a pig-in-a-poke.
Truth #3: You cannot rely on the advice about investing in crypto-currencies from anyone who has already invested in them.

This is because anyone who has already invested gains only when demand pushes up the price. Consequently, those who have already invested have a clear ulterior motive for encouraging you and anyone else who will listen to invest in the currency or currencies they are holding.
Truth #4: Decentralized blockchain-based data-keeping was originally associated with Bitcoin crypto-currency as a means for imbuing the system with perceived credibility.

The idea was that if the transaction records were held publicly and constantly verified and re-verified using a transparent system, the issue of trusting the records would be resolved.

Unfortunately, in the current climate of crypto-frenzy, buyers are acquiring and recommending that others acquire various crypto-currencies without assuring themselves that decentralized, public record-keeping is in place or operating correctly. And if you can't trust national governments or central banks to keep their records accurately and hack-free, what would make you trust some shadowy, unidentified or unknown IT techie entrepreneur to do the job or be honest about it?
Truth #5: Investing and trading in crypto-currencies is a zero-sum game.

Simply stated, that means in order for someone to win someone else has to lose. Just as in parimutuel betting. Moreover, as with parimutuel and other forms of betting, the house always wins because it finds ways to skim from the pot. Which means it doesn't matter to the house who wins and who loses, as long as enough action is churned up.

However, it does matter to you. In the case of crypto-currencies (as with collectibles) those who get in early stand a better chance of winning as frenzied irrational demand pushes prices up, provided they don't wait too long to get out.
That's the same reality as a classic con game. Which is why I am waiting for an announcement of a new crypto-currency dubbed "Ponzitos."     — Phil Friedman
Afterword:  This piece was inspired by Graham🐝 Edwards, who may or may not agree with what I've said here, but who is always, as I see it, an authentic contrarian and more than willing to explore concepts and ideas openly and honestly. Thank you, Graham, for being a good sport.
About me, Phil Friedman:   With some 30 years background in the marine industry, I've worn different hats — as a yacht designer, boat builder, marine operations and business manager, marine industry consultant, marine marketing and communications specialist, yachting magazine writer and editor, yacht surveyor, and marine industry educator. I'm also trained and experienced in interest-based negotiation and mediation.  In a previous life, I was formally trained as an academic philosopher and taught logic and philosophy at university. 
Text Copyright 2018 by Phil Friedman  —  All Rights Reserved
Image Credits: Phil Friedman and Google Images.com


BONUS MATERIAL:
If you are tired of having your professional and business networking efforts undermined by arbitrary algorithms over-riding your choices and those of your followers and connections, you should check out the initiative that is working to shift the paradigm...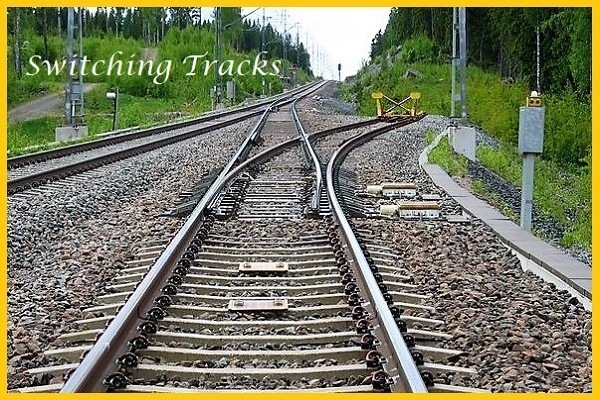 RUNNING ON RAILS DOESN'T GET YOU ANYWHERE, WHEN THE TRACK DEADENDS... 

Consider the newly-introduced OpenWorld collaborative professional networking platform: 

100% Organically-determined distribution to and between users/members
Completely free of arbitrary algorithmic manipulation
Fully transparent platform management, clear of undisclosed agendas
No monetization of user/member data
No interference with user/member settings or optional elections
Open to the sharing of relevant content from other networks and platforms
OpenWorldNorthAmerica.org (comprised of OpenWorldUSA.org and OpenWorldCanada.org) is a not-for-profit organization that will be owned by its members in the way a mutual insurance company is owned by its policyholders. It is presently moving through its alpha-phase development toward an upcoming beta test phase for which we are seeking a minimum 10,000 charter members.

#BLOCKCHAIN
#CRYPTOCURRENCY
#BITCOIN
#NETWORKING
#SOCIALMEDIA
#LINKEDIN
#BEBEE
#PROFESSIONALNETWORKING
#SMALLBUSINESS
#LETTHEAUDIENCEDECIDE
#SHIFTINGTHEPARADIGM
""""
You may be interested in these jobs
---

Albany Medical Center

Canaan, NY, United States

Department/Unit: · Children's Hosp Float Pool Work Shift: · Float Pool_5_Day (United States of America) The Clinical Nurse contributes to the creation of a compassionate and caring environment for ...

---

Northwest Medical Center - Springdale

Oak Grove, AR, United States

Full time

Do you want to be a valued member of a team who plays a critical role in providing excellent care to patients a hospital setting? If so, consider joining our team as a Full-Time RN Nights in our 25-be ...

---

F45 Training CP007231

Bethel Park, United States

Job Description · Job DescriptionHOW ARE WE DIFFERENT? · Personal training in a fun, lively, and energetic group fitness class. Like minded co-trainers and members keep our studio fun, delivering cha ...