4 years ago · 3 min. reading time · visibility ~100 ·
Skip the Situps: My Effective Ab Workout

There are so many benefits to having a stronger core…. medical studies showing reducing belly fat lowers your risk of cardiovascular disease and diabetes… a stronger mid-section improves mobility and reduces back problems. But for many people, the physical appearance of having a flat mid-section and even a 6 pack trumps the medical benefits of having a strong core! And that's OK!
But many people approach ab exercises the wrong way, and when there are no results to show for the work put in, it's easy just to quit and devolve back into a lifestyle without fitness. Therefore, I wanted to provide an ab routine that everyone can use that will save time, increase results and eliminate the need to use any expensive equipment. For those beBee professionals always traveling or just don't have time for the gym, this is the perfect routine to help you build and maintain your core. It can be accomplished in less than 15 minutes and its low or no impact.
SKIP THE SITUPS!
One quick simple note, for the effort, sit-ups don't work. You can literally do thousands of sit-ups and see very little results. Add the potential back problems, and countless sit-ups is a recipe for disaster!
Complete these 4 exercises as a set and limiting any rest between each exercise. Take about a 1 minute rest between sets, and try to complete 3 sets. For beginners, it's more important to complete the sets than reduce the number of sets. Instead, beginners can start by reducing the exercise time, and slowly build up to the times provided below.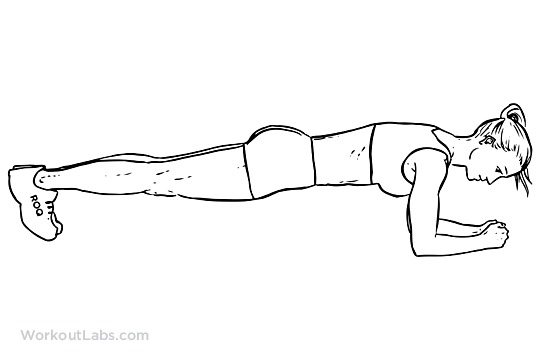 Exercise 1. Embrace the Plank. Probably the best, safest and easiest-to-perform isometric exercise is the standard plank. Position your body with your elbows bent and placed directly beneath your shoulders, hold up your head, and lock your knees by pushing your feet back toward the ground. Beginners should hold the standard plank for at least a minute. As you build stamina, increase the time (up to 2 minutes). Advanced plankers should try the RKC Plank. By sucking in your core and flexing every imaginable muscle in your body for 10 seconds, then resting for 10 seconds, and repeating this 5-10 times during your plank, you will finish this 2 minute exercise a sweaty mess—for good reason, it works your entire body!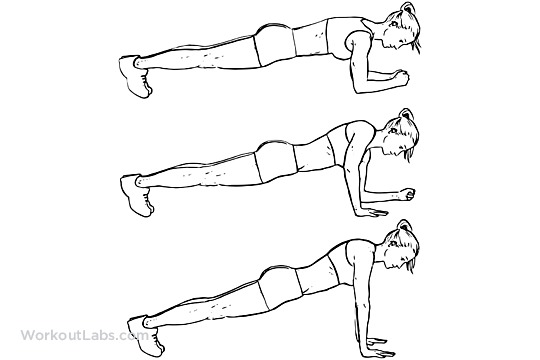 Exercise 2. Keep Planking. Plank Up and Downs. Start at a plank position and push up with one hand and then the other until you are in the push up position. Then lower back down to the plank position one arm at a time. Complete this exercise for 30 seconds up to a minute for advanced plankers, switching your leading arm half way through the exercise. Not only will this work your abdominals but will strengthen your shoulders.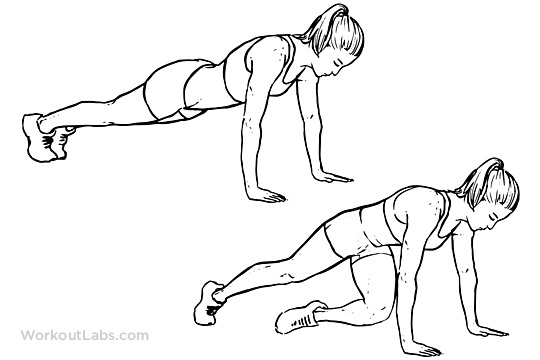 Exercise 3. We're Still Planking. Plank Tucks. Again starting in the plank position, brace your core and drive your right knee toward your left elbow. Pause and reverse back to the plank position. Alternate to your left knee to your right elbow. Continue to repeat this exercise for 30 seconds, up to a minute for advanced plankers.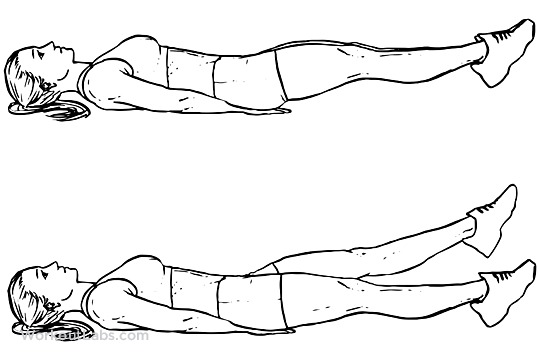 Exercise 4. Break from the Plank. Flutter Kicks. While this exercise focuses on the lower abs, this again is a complete core workout. Start this exercise by laying flat on your back with arms at your sides and palms down on the ground. Lift your feet approximately 6 inches off the ground and make a small, rapid scissor motion with your legs. Focus on your midsection throughout this exercise by flexing your abs. Don't kick too high, and keep your back and head on the floor in a straight position to ensure the most effective core workout. Again complete this exercise for 30 seconds. 
Again complete 3 sets of these exercises with a one minute break between sets. You will find this is not an easy workout, and it's not supposed to be. It will be challenging and you will sweat, but with consistency, do this workout 2-3 days per week, you will be rewarded with a flat core… and if you want a 6 pack, remember, abs are made in the kitchen. Combining this workout with a healthy diet will ensure your 6 pack success!
"""""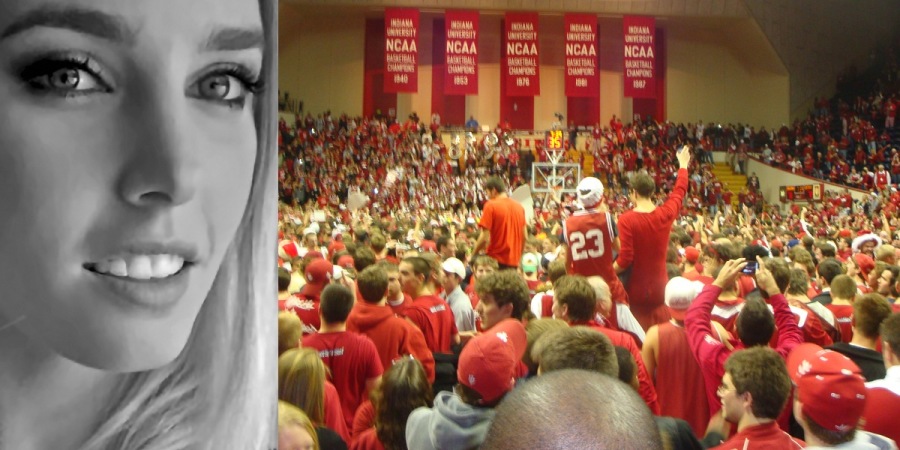 Planting Seeds of Goodness at Indiana University
Throughout my four years as an Indiana University ...
4 years ago · 3 min. reading time Stop! Maybe It's Time To Reassess Your Goals
A good friend of mine is an NCAA National Champion ...
4 years ago · 1 min. reading time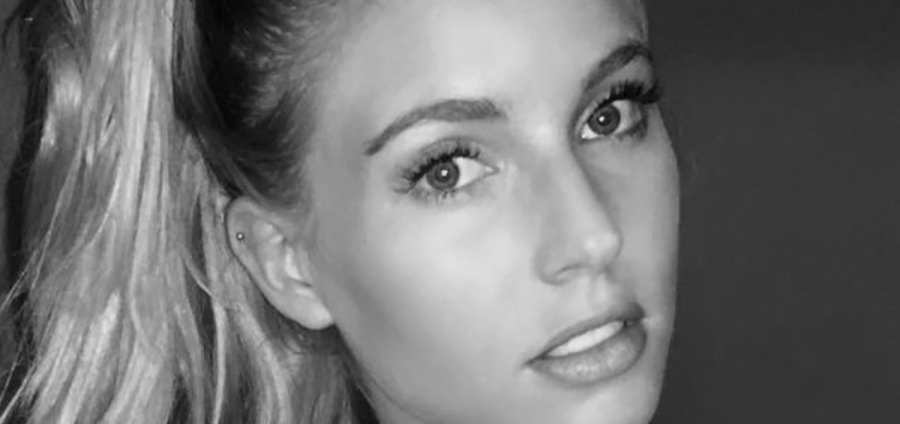 A LinkedIn Pollyanna Challenges Hate vs. Goodness
[Note: I have deleted my LinkedIn account, and wou ...
4 years ago · 2 min. reading time
You have no groups that fit your search