5 years ago · 5 min. reading time · visibility ~10 ·
Selling Bull Chips In a Paper Bag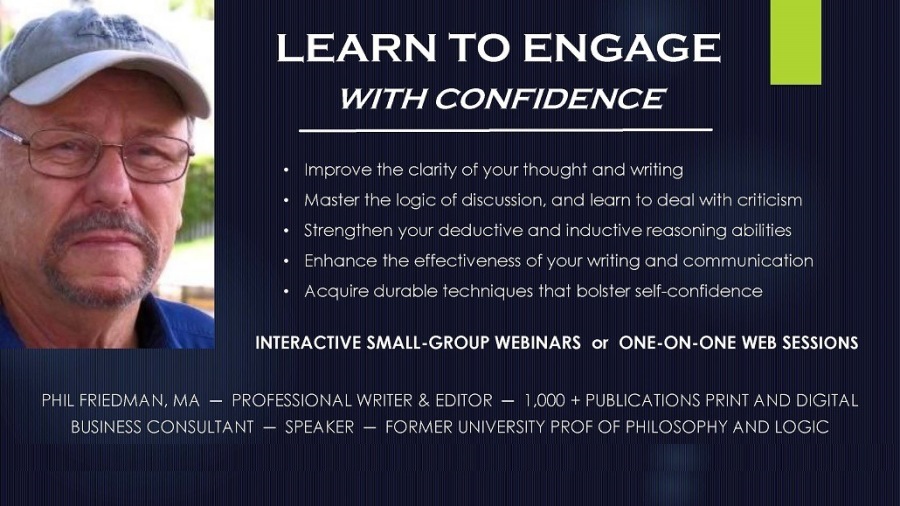 IS COMMUNICATION EVERYTHING IN CUSTOMER RELATIONS?
Back when I was working my way through college, I was often told that the measure of an ace salesperson was his or her ability to, "sell bull chips in a brown paper bag..." (or some less polite variant of that). The implication was that a "good" salesperson could overcome buyer resistance and make even dung seem desirable.
Those were the days of fast-talking used car dealers hawking their wares on TV. Of cigarette companies using print and video images to make consumers believe that smoking was glamorous. And of Las Vegas based real estate developers, with pomaded hair and pencil mustaches, selling unimproved "investment" lots in the Nevada desert by mail.
But make no mistake. It wasn't just the slick sleazes who subscribed to that philosophy, Horatio. Just about every sales manager with whom I had contact in those days, echoed pretty much that same point of view. 
Personally, I was never comfortable with that as a business philosophy. For it presupposed that it didn't matter what degree of manipulation or misrepresentation might be involved, as long as you made the sale. Hooked the fish. Brought home the bacon. Or whatever euphemism might be used to disguise the adulation of a form of dishonesty that, for some unfathomable reason, society and the market elected to tolerate.
Now, of course, we've come a long way, baby...After all, the Harvard School of Business developed a full blown curriculum in business ethics, which has been duplicated by sundry other business schools worldwide. Corporate social responsibility and good citizenship have become watchwords ─ or perhaps more accurately, catchwords. And internet-based watchdog organizations now publish thousands, no, hundreds of thousands of "consumer" reviews of goods and services in the market. Surely then, the days of lionizing flimflam are long gone. Or not.
The common view is that customer relations management revolves around communication, at least according to the developers of CRM software...
Of late, I've seen repeated over and over again the expression that, "Communication is everything."  Indeed, just the other day, I received a marketing piece from a software company pushing its proprietary CRM (Customer Relations Management) system. What was interesting about the pitch was a purported survey of customers which lead to the conclusion that the single most important factor in customer satisfaction was communication -- and by a 30% higher ranking than the second most important factor. Wow!
Well... maybe not exactly wow. Leaving aside that the survey in question sampled only 35 respondents, how was the question formulated? If I ask you what is the most important factor in your being satisfied as a customer, and then give you, as one of the response choices, "a top notch buying experience", what do you think will be the result of the survey

Yet, it is only those who already accept the axiom that communication is everything, who will equate "top notch buying experience" entirely with having a pop-up window for ordering assistance, being sent an order confirmation, being sent a shipping notice with tracking information, being sent tracking notices, being sent a notice that the package you already received has been delivered, and finally being sent a thank you note with information on other products in which you might be interested (based on the company's surreptitious and insidious tracking of your web browsing habits).
  A "top notch buying experience" is first and foremost founded on receiving the goods and/or services promised, as represented and in a timely manner...
Please understand that I do not pretend to be a Marketing Guru, nor do I seek the mantle of Sales Iconoclast.  I simply should like to suggest to you that a "top notch buying experience" is first and foremost founded on receiving the goods and/or services promised, as represented and in a timely manner. In addition, that a top notch buying experience also presupposes one receiving quality and value commensurate with, or in excess of  the purchase price. Communication is, I submit, icing on the cake, if you will. Or sauce on the steak. Or the whip cream on your pie. And the reality is that icing or sauce or whip cream alone will not leave most customers satisfied.

At some point, you have to deliver the product as promised, whether that product is goods or services, and whether the promise was overt or implied. (No weaseling out with excuses like, "Well, we didn't really say you'd get wheels with your bicycle.")

Ask yourself the following: If you needed an operation, would you rather have a surgeon whose bedside manner was impeccable and oh so reassuring, but whose O.R. record indicated a high percentage of patients who croaked on the operating table... or would you choose a surgeon whose manner might be on the short or gruff side, but whose record of success rate was hard on 100%?


Would you rather have an auto mechanic who remembered your name, and those of your wife and children, who served you coffee and stood around talking about sports with you, but who often left off wheel nuts when he changed your tires, or managed not to tighten the filter properly when he changed your oil... or would you choose a not-so-warm-and-fuzzy technician who simply got the job done correctly, on time, every time?
Communication plays a role in a customer's buying experience , but it does not substitute for quality of goods or competence of service...
What does it say about a company whose "customer service department" is so large that it is forced by fiscal considerations to outsource "customer communications" to independent call center operations in countries where labor rates are exceedingly low? (Never mind that linguistic and cultural disconnects, often make a sad joke of such approaches to customer relations.) It tells me that the heads of management in those companies have their heads where the sun never shines. It tells me that they would do better to reduce the number of complaints about which to communicate, that is, to pay more attention to delivering quality product in the first place.
Granted, every customer base may include some people who are concerned more with being made to feel important, than with actually receiving fair value for what they are spending. Just as it will include some people who will never allow themselves to be fully satisfied, whether about quality, or price, or delivery, or whatever. And in such cases, hyper-attention to CRM may help. However, such cases seem to me to be a very small subset, and need to be recognized as such.

Granted as well, that relations with even ideal customers benefit from attention to timely and consistent communication, especially when problems arise and delays are experienced. However, it does not follow that communication is "everything." It does not follow even that communication is the main thing. (Which I suppose could be considered a stunning statement from someone who builds a consulting practice around communication -- but that is a discussion for another time.)


No, delivering a quality product and fair value are the primary factors in achieving satisfactory overall customer experience. Without these two essential ingredients, the rest is just bull chips in a bag. ─ Phil  Friedman
Author's Notes:  The use of certain colloquial expressions in this article is not intended to disparage or denigrate in any way the use by persons and businesses of cow or other animal dung for purposes other than as fertilizer.─ PF
If you'd  like to receive notifications of my writings on a regular basis, click the [FOLLOW] button on my beBee profile. As a writer-friend of mine says, you can always change your mind later.
Feel free to "like" and "share" this post and my other LinkedIn articles — whether on LinkedIn, Twitter, Facebook, or Google+. I ask only that you credit me properly as the author, and include a live link to the original work.
f you are interested in yachts, are allied with the yacht building industry,  or operating a small business in another sector, you should consider joining my beBee Hive, 
THE PORT ROYAL GROUP for Yacht Builders, Buyers and Owners,
where you will find experienced industry professionals discussing a wide range of topics. The ongoing conversation is always interesting, informative, and 100% industry insider.
If you are interested in more generalized business-related content, then check out my beBee Hive,
where real-world business men and women network, and share knowledge and experience. It's 100% authentic.
About me, Phil Friedman:  With 30 some years background in the marine industry, I've worn numerous hats — as a yacht designer, boat builder, marine operations and business manager, marine industry consultant, marine marketing and communications specialist, yachting magazine writer and editor, yacht surveyor, and marine industry educator. I am also trained and experienced in interest-based negotiation and mediation. In a previous life, I taught logic and philosophy at university.

The (optional-to-read) pitch: As a professional writer, editor, university educator, and speaker, with more than 1,000 print and digital publications, I've recently launched an online program for enhancing your expository writing: learn2engage — With Confidence. My mission is to help writers and would-be writers improve the clarity of their thought and writing, master the logic of discussion, and deal confidently with criticism and disagreement. To schedule an appointment for a free 1/2-hour consult email:   info@learn2engage.org. 


Text Copyright 2016 by Phil Friedman — All Rights Reserved
Images Credits:  Phil Friedman and Google Images
""