5 years ago · 1 min. reading time · visibility 0 ·
Seasons Change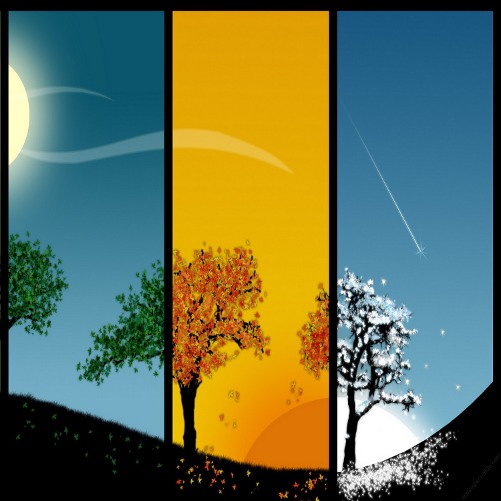 It's a windy day here in the Central Valley. The clouds are rolling in and it looks like it will rain. I don't know if it will rain here or in the foothills, but with the water shortage here, it's a welcome bonus. The leaves are also falling off the hardwood trees. There is a lot of fall colors and change is in the air.
I've been trying to write every day. Since I've been posting my old blogs on the new platform I found I notice they have a short and to the point style. Hopefully my writing has gotten better.
Thanksgiving is around the corner, then Christmas comes next month. In January it's a new year! Hope all of you who read my blog have a good Holiday Season with family and friends. I always remember it's time to go to church again so my mom doesn't Bible Thump me! Last time I went was Easter.
For all of you who didn't get your Christmas shopping done early, now is a good time to avoid the rush. It's also a good time to figure out if you're going to cook Thanksgiving and Christmas dinner or go somewhere for it. I always like cooking for the Holidays. It takes work, but there's always leftovers!

Written by Mark Blevins
Thank You For Reading
About Me:
 I was a Construction Worker and Commercial Fisherman. An injury on a fishing boat in Alaska forced me into early retirement. Now I'm a Writer and Blogger. Having to start over forced me to realize people are more than their job title.
Contact me at mark_blevins1@morethanatitle.net and follow me onTwitter https://twitter.com/Bllevins
"
You have no groups that fit your search