1 year ago · 3 min. reading time · visibility ~100 ·
"Searching for pearls among rings"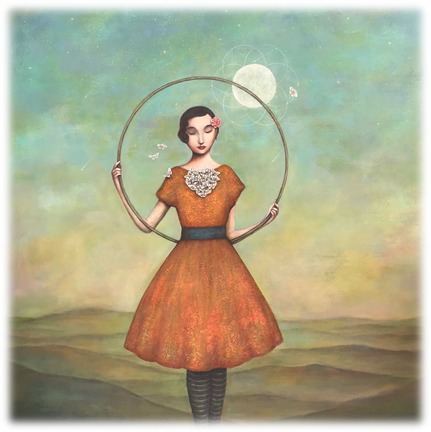 Searching for pearls among rings
Such a search may require wings
Adventure that is meant for kings
Not all rings have earthly strings

"One Ring to rule them all, One Ring to find them, 
One Ring to bring them all and in the darkness bind them." 
~ J.R.R. Tolkien, The Fellowship of the Ring

Some rings are vast and not all rings are fair
They're not always seen but are everywhere
Symbols of control, authority and power
As devotion, fidelity and deity they tower
There are rings of influence 
At times worn with pretense
And come with great expense
There are rings of experience 
That may express human needs
Yet often provide unexpected leads

Rings are circles .. some are concentric
Rings in our minds .. they may be eccentric

There are rings on our fingers and rings in our nose
These express ancient values: proposed, supposed & exposed

There are rings on trees that mark annual growth
Affirming strength from nature, an unspoken oath
Did you know pulp is tightly bound to winter rings
And life issues forth .. when spring starts to sing

There are rings on bees .. that's the part that stings ;~)

There are rings on pearls filled with circles & swirls
Inside the oyster the pearl dances & whirls .. color unfurls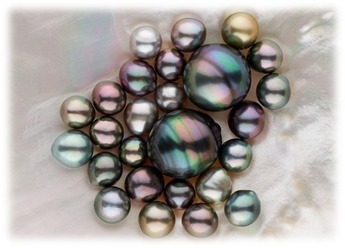 There are rings in the atmospheres
Filled with majesty & mystery .. new frontiers
The Pacific is encircled by volcanoes .. a zone called the "ring of fire"
With bulimic eruption spews melted rock & ash leaving devastation dire
Vortices are omnipresent in our oceans .. ever spreading mirth
Giving laughter in eddies & rings .. as currents on the earth
Cold core rings form scientifically to the south of the warm Gulf Stream
Rings of diamond & sapphire, lost in deep waters may be found in our dreams ;~)

Saturn has icy rings embedded with moons
A far-out place .. where particles commune
Divinely positioned to protect our gem planet
This giant in the Milky Way guards earth from threat
Complex shepherding effects .. in fractal rings                                                                                                                                                                                     This complex design is shared by human beings

To improve absorption .. *chelated minerals create a ring-like complex
What if humans-beings could learn to bond to others with similar effect?
When the Moon covers the Sun, it creates an eclipse, for all to admire
Framing the Moon with a "ring of fire" .. as stars sing in the solar choir
There are rings in the heavens and rings on the earth
Rings that exceed understanding of very great worth
Rings that carry life and rings that signify birth
 
*"From the day we arrive on the planet
And blinking, step into the sun
There's more to be seen than can ever be seen
More to do than can ever be done
Some of us fall by the wayside
And some of us soar to the stars
And some of us sail through our troubles
And some have to live with the scars
There's far too much to take in here
More to find than can ever be found."*
LIFE is a circle of rings that will forever resound
- Fay Vietmeier
May 29th 2020
Note on pearls:
Metaphorically: Wisdom is what makes a pearl. Wisdom, like pearls are precious and of great value.
Wisdom will help you find "pearls" in many places. Even rings.
"According to history and myths: pearls are symbolic of wisdom gained through experience. The gems are believed to offer protection, as well as attract good luck and wealth. It is also said that these little gemstones are symbolic of the wearer's loyalty, generosity, integrity, and purity."

"Get wisdom, gain understanding;
do not forget my words or turn away from them.
Do not forsake wisdom, and she will protect you;
love her, and she will watch over you.
The beginning of wisdom is this: Get wisdom.
Though it cost all you have, get understanding.
Cherish her, and she will exalt you;
embrace her, and she will honor you.
She will give you a garland to grace your head
and present you with a glorious crown." ~ Proverbs 4

Giving honor where honor is due.
*John Elton -"Circle of Life"

The idea for this poem was inspired by comments of:
@Ali 🐝 Anani, Brand Ambassador @beBee   @Harvey Lloyd  @John Rylance @Zacharias 🐝 Voulgaris 
https://www.bebee.com/producer/@ali-anani/rings-of-experience
Special thanks to ..
@Debasish Majumder for reminding me of the "rings of fire"
@Farooq Omar for inspiring lines with *chelated
"In His Light" - I write ;~)
All rights reserved:  Fay Marmalich-Vietmeier 
If my words make you think .. Great ;~)
As "iron-sharpens-iron" .. I enjoy bantering with other BEES .. your feedback is as "honey"
A glimpse of the "Bee" called "me" 
I'm a "heart-to-heart" communicator.
My caring nature makes me an advocate. My curious nature makes me a "queen of questions" though gifted with the ability to listen ;~) 
I am a woman of deep faith, a blessed mother, a voracious reader, a blossoming writer, a grateful person and lover of beauty 
I treasure family, true friendships and my loyal clients .. enjoy learning, traveling, good movies, good wine and golf. 
https://www.bebee.com/@fay-vietmeier-pennsylvania
https://www.linkedin.com/in/faymarmalichvietmeier/detail/recent-activity/
https://twitter.com/femvietmeier
https://www.facebook.com/fayemv
You have no groups that fit your search