7 months ago · 1 min. reading time · visibility ~10 ·
RUBIO CLAIMS BLACK LIVES MATTER AND MERYL STREEP RESPONSIBLE FOR CAPITOL ATTACK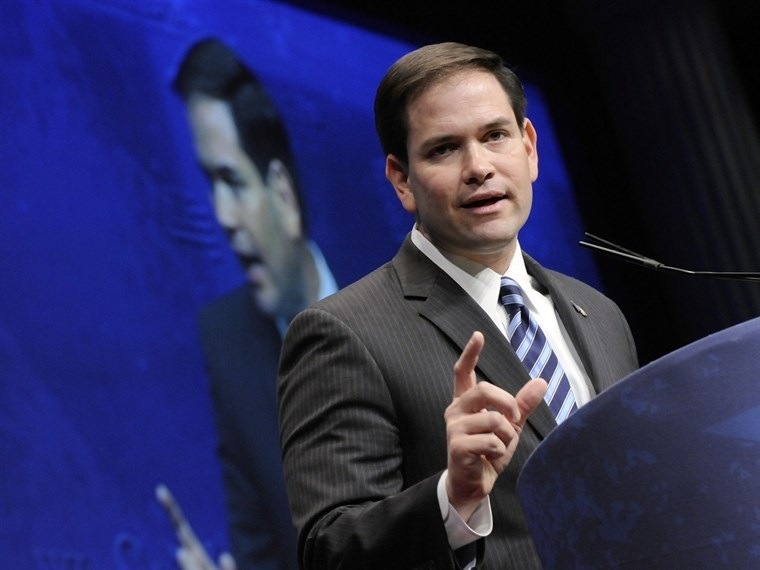 Pity poor "Little Marco" Rubio. As many Republican politicians vie to curry favor with their master, twice impeached disgraced ex-president Donald J. Trump, Rubio has gotten lost in the shuffle of crazy conspiracy theorists.
No more!
Today Rubio told The Lint Screen about his latest accusation about the January 6 insurrection at the Capitol.
"Some of my Republican associates have laid the blame of the Capitol attack on Antifa," Rubio said. "That's a good theory, but I have a much better one–– it was members of Black Lives Matter and Meryl Streep behind all the shenanigans."
Rubio claims that although the people invading "The People's House" appeared to be white supremacist Trump supporters, they were actually an army of Black Lives Matter radicals who were made up to appear as if they were angry white people.
"Meryl Streep is a well-known Hollywood liberal," Rubio says. "She's also a great actress and expert at using cosmetics to achieve the look of the characters she portrays. She played a horse in Secretariat, for crying out loud! Streep used her liberal rage and incredible artistry to make the Black Lives Matter members look like they weren't even black–– but were white! And she taught them how to act like angry Trump supporters. Ultimately, she turned the angry mob fake their support of The Chosen One hoping to hurt him! But the plot failed when the GOP and its loyal supporters didn't buy any of it. We still back the big guy!"
The puny Florida Senator is struggling to gain a share of the limelight from legendary Trump ass-kissers Kevin McCarthy, Lindsey Graham, Josh Hawley, Ted Cruz, Matt Gaetz, Ron Johnson, and Jim Jordan vying for their share of lip time on the old man's plump butt cheeks.
"I think my Black Lives Matter-Meryl Streep conspiracy is a real winner," Rubio says, striking a proud pose. "Anyone can dish the Antifa angle, and lots of people have, but my theory is as fresh as this morning's fresh-baked bread. I think Donald Trump will admire me for my undying loyalty and ass kissery. At least I hope so!"
Rubio rushed to the corner, bent over, and threw up in a wastebasket.
———————————————————————————————-
Enjoy PD Scullin's debut novel "SAWDUST: Love is wilder than a circus," a humorous ride across America with a circus in the early '80s. This book has earned 100% 5-Star reviews on Amazon. You're a click away from a helluva fun ride. Buckle up and go.
You have no groups that fit your search