PUTIN SAYS RELEASE U.S. INSURRECTION PATRIOTS, GIVE THEM PARADE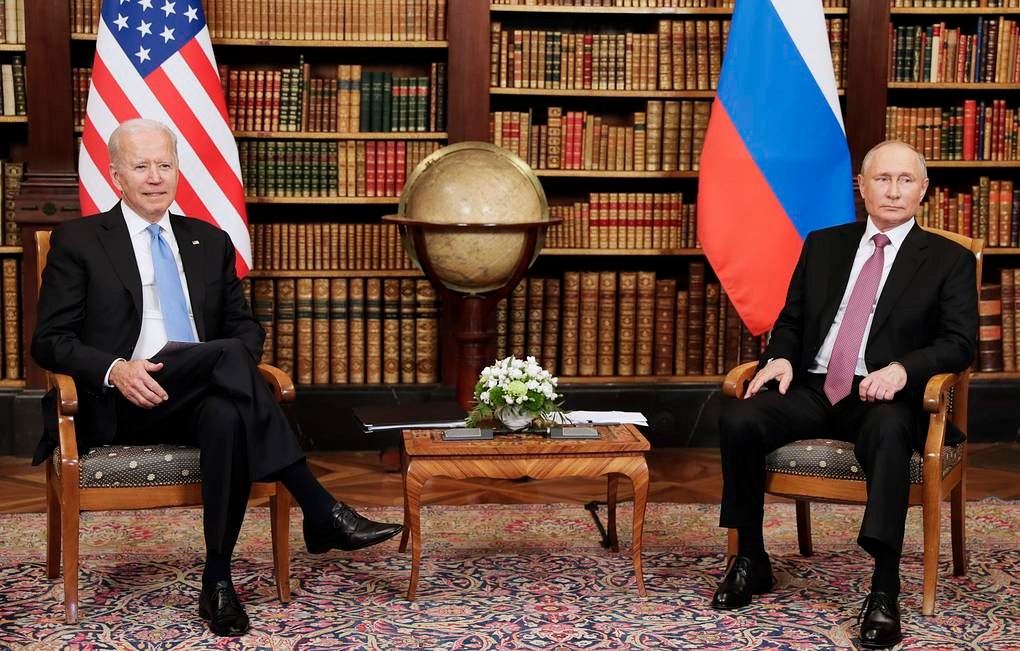 Russia's President Vladimir Putin says, "The United States should allow freedom of expression" and drop all charges against the hundreds of looney Trump loyalists who invaded the Capitol Building on January 6.
"I told Biden to chill out, dude," Putin told The Lint Screen. "I think the U.S. government overreacted to a few peaceful demonstrators. Your country should be ashamed of itself and stop prosecuting people who were merely expressing themselves through trespassing, vandalism, assault, killing, theft, and defecation. Lighten up, people!"
Putin claims a similar invasion on the Kremlin would not result in arrests and prosecution.
"We encourage our people to speak freely," the Russian leader claims. "I would have invited those with a difference of opinion to sit and discuss their views with me. I love a good debate. Debate makes both sides stronger. Why does the United States fear this? If such a thing as insurrection happened in Russia, we would give the people a parade. Your country should do the same."
Putin believes the protestors were justified in their insurrection.
"They love Trump, I love Trump," Putin says. "He was a great president who always put his country and people first. By far, he was the greatest American President. Then Joe Biden stole the election from him. That is not right, so patriots came to his defense. What's wrong with that? I agree with the Republican politicians who are calling on the government to stop the witch hunt."
When asked about his country's imprisonment of opposition leader Alexei Navalny, Putin rolled his eyes.
"Alexei is not in prison," Putin says. "He is very fearful of bears, so he built himself a small house with many bars on the windows and doors. Navalny makes me laugh with his silly antics."
With that, the Russian President punched our reporter in the skull, threw him to the ground, and sprinkled Novichok powder on him.
"Sweet dreams," he quipped, walking away.
Oh that, Vlad, you are such a prankster!
——————————————————————–
Read PD Scullin's debut novel "SAWDUST: Love is wilder than a circus," a humorous ride across America with a circus in the early '80s. This book has earned 100% 5-Star reviews on Amazon. Act now and save during pandemic pricing. You're a click away from a fun, unforgettable ride. Buckle up and go.
You may be interested in these jobs
Found in: beBee S2 US - 1 day ago

---

Fast Pace Health

Memphis

Full time

Fast Pace Health strives to provide a best in class patient experience in every interaction. We are seeking a highly-skilled, experienced X-Ray Technologist to join our growing team. Our ideal candidate will be deeply committed to nurturing our Fast Pace mission of teamwork, comm ...

Found in: Jooble US - 3 days ago

---

Amazon DSP Driver

Seven Valleys, PA

Location: · DPH- 10 Industrial Road, Elizabethtown, PA · Compensation: · At least $19.75, plus overtime and benefits · Amazon DSPs (Delivery Service Partners) are looking for delivery driver associates to help deliver packages to customers. DSPs are independent, small businesses ...

Found in: beBee S2 US - 5 days ago

---

Trugreen

Matthews

Full time

R18873 · Sales Representative · 3037 Eaton Ave, Indian Trail, North Carolina 28079 · Job Description · TruGreen® Neighborhood Lawn Sales Representative · Every TruGreen associate is committed to quality. We all have an important role to play in the success of our company. There ...