1 year ago · 2 min. reading time · 0 ·
Blogging
>
Joyce 🐝 blog
>
PROFESSOR CHRIS EXLEY – ALUMINIUM AND ITS ROLE IN CHRONIC ILLNESS—video interview
PROFESSOR CHRIS EXLEY – ALUMINIUM AND ITS ROLE IN CHRONIC ILLNESS—video interview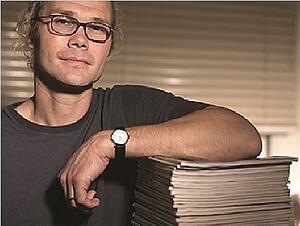 .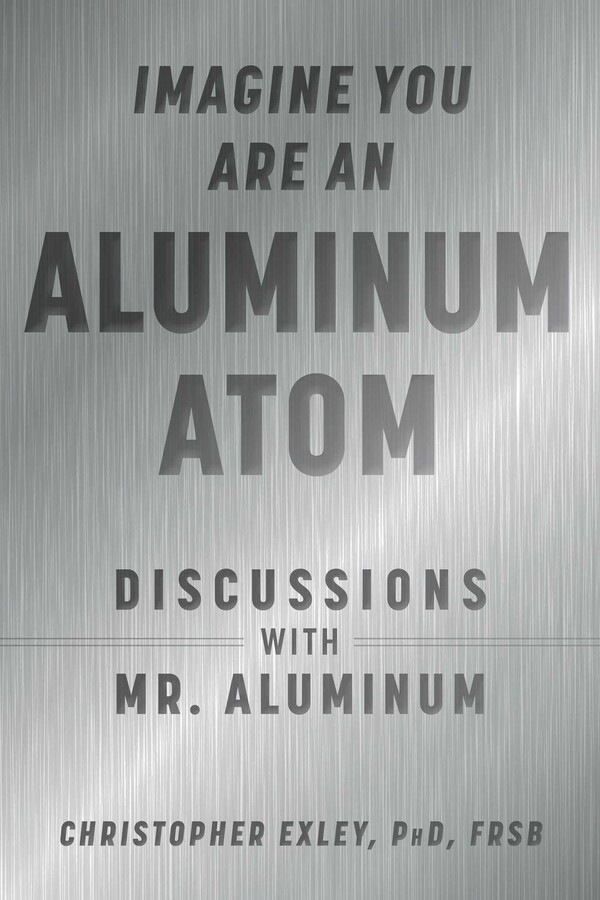 "Join "Mr. Aluminum," a scientist who has made the study of aluminum his life's work, on a journey of discovery, reflection, and the science of aluminum.
Professor Christopher Exley is a firm believer that science is only useful when it is properly communicated. Scientific papers are difficult vehicles for the wider communication of science and thus he has always endeavored to tell the story of his scientific research as widely as possible through myriad blogs, presentations, and interviews. Through a series of easy-reading entries written for non-scientists, Exley will educate readers about his lifelong scientific passion: aluminum. In scientific circles, aluminum—in relation to human health specifically—has gone the way of the dinosaurs (though, unlike dinosaurs, there has not yet been a popular revival!). Yet aluminum is also the greatest untold story of science.
But why do we all need to know a little bit more about aluminum? Do we need a self-help guide for living in what Exley has coined "The Aluminum Age"? What is it about aluminum that makes it different? What about iron, copper, or any of the so-called "heavy metals," like mercury, cadmium, or lead? Why must we pay particular attention to aluminum? Because its bio-geochemistry, its natural history, raises two red flags immediately and simultaneously.
These two danger signals are easily missed by all of us and easily dismissed by those whose interests are conflicted by aluminum's omnipresence in human life and consequently, are purposely blind to its danger signals. First, aluminum, in all of its myriad forms, is super abundant; it is the third most abundant element (after oxygen and silicon) of the Earth's crust. Second, aluminum is super reactive; it is both chemically and biologically reactive. However, these two red flags identify a paradox, as the abundant and biologically reactive aluminum has no biological function either in any organism today nor in any extinct biota from the evolutionary past. This means in practical terms that when we encounter aluminum in our everyday lives, our bodies only see aluminum as an impostor, something foreign, and something for which we have not been prepared through biochemical evolution. This in turn means that all of our encounters with aluminium are adventitious, random, and chaotic. And potentially dangerous. 
Imagine You Are An Aluminum Atom: Discussions With "Mr. Aluminum" examines the science of aluminum and human health and makes them understandable to all. Within the science you will find personal recollections of events, as well as opinions and reflections upon how the politics of aluminum have influenced and interfered with doing and reporting the science. It is at once both a personal recollection of Exley's life in aluminum research and a guide on the dangers of the constant exposure to aluminum we as humans face during this "Aluminum Age." It will inform, it will provide the means to question the science, and it will, if the reader is prepared to participate, answer those frequently asked questions on aluminum and human health."
Professor Christopher Exley
On a Personal Note:
And as always–Click the link below to get your copy of The Nuremberg Code.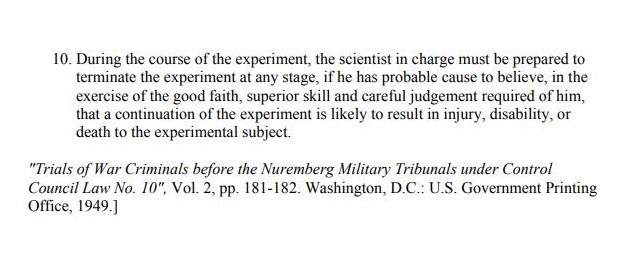 https://research.wayne.edu/irb/pdf/2-2-the-nuremberg-code.pdf
http://www.environmentandhumanrights.org/resources/Nuremberg%20Code.pdf
2-2-the-nuremberg-code-1Download
You may be interested in these jobs
Found in: Talent US+ - 1 week ago

---

As host, you'll be the conductor of the orchestra that is service. You are the first impression of the restaurant and set the tone for guests' experiences. You will answer phones, take reservations, and be responsible for seating guests according to server availability. Your atte ...

Found in: Jooble US - 1 week ago

---

Home Instead

Paxton, NE

Full-time

North Platte/Lincoln County- Choose your days and your schedule Competitive pay and benefits: Our CAREGivers make from $14.00-$15 per hour. Weekend differential is paid with and additional $1.50 per hour. · We offer paid time off after 30 days. A variety of supplemental insuran ...

Found in: Jooble US - 2 days ago

---

DescriptionPosition at Ultra Communications Inc. · ABOUT ULTRA COMMUNICATIONS · Ultra Communications Inc. designs, develops and manufactures high performance optical interconnect solutions for High Reliability (Hi-Rel) Space, Mil/Aero, Marine, Industrial and Harsh Environment (HE ...