5 years ago · 2 min. reading time · ~10 ·
Producing the light of Leadership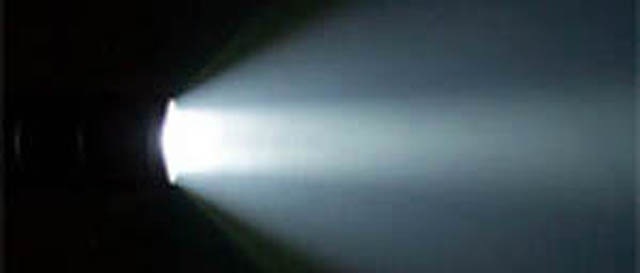 The absence of light is a personal perspective. Maybe a great leader leads your organization but you are unable to see the light that he or she is shining.
A leader must have a vision for the company or group they are leading. This becomes the light that the organization will be guided. This is a difficult task for leaders, building the vision requires diligence. Equally there is great difficulty in turning that light on for the group.
I had to learn early in my development into a leader that I had the luxury of working through the issues of the vision for days if not months. All of the failed ideas or challenges of the vision were worked through and solidified. Now it was time to bring in the rest of the group to fill out all the pieces I couldn't flush out on my own.
I can only explain the concept through the metaphor of a pitch black, dark room that people are sitting and I am responsible for making the lights grow in brightness. Each person required different information, perspective and levels of detail. No easy task. But all great things start with a step.

This step is one that haunts many leaders as they grow wise to the concepts of change management. Change would appear to be very easy. Bark an order, line up the resources and over time folks would see what your vision and the light are pointing to. If this was were true, every great idea would never fail.
Like all things the onboarding of others to your vision is probably the most challenging feature in leadership. Below are some things that you should consider in planting your vision.
Your vision is exactly that, "Yours". Until you share your vision and begin the journey of bringing others into the loop it is merely an idea. It doesn't become "our" vision until the lights are all on.

If your team is diverse enough each will have different perspectives and contextual viewpoints. This is part of the development of the vision. You have to wade through each and shed more/different light on the context that each individual brings.

The crucial point is where the light becomes bright enough that you have now created disciples of the vision that can help you spread the light throughout your organization. This is commonly referred to as buy in of the core group.

The biggest mistake most leaders make is seeling the light when others can't see. Just because you see something doesn't mean that everyone else sees what you see. The leader has to work with each, give time for generalization and then add more light. Repeat. This takes time.
Keep in mind that if you are a good leader you are out ahead of the group looking, watching and measuring the vision you need. The wisdom you gain is something that has to be shared in a specific way to help others.
There is no greater metaphor than the farmer and the field. We plant, weed and then harvest over time. As a leader, sometimes, we want to harvest at the same time we plant. Keep in mind that planting a vision and weeding is part of a good harvest.
Lead well.
You may be interested in these jobs
Found in: Whatjobs US Premium - 1 day ago

---

Potential Energy Coalition

Merced, CA,

Potential Energy Coalition is taking on this challenge by tapping the best minds in marketing, media and creative to change attitudes and beliefs and motivate substantive action on climate change. · We have built an industry-wide marketing capability, driven by insights and suppo ...

Found in: Joveo US Premium - 5 days ago

---

Walmart - 5555 20th St - [Customer Service / Retail Associate / Team Member / up to $21-hr] As a Vision Associate at Walmart, you'll: Provide great customer service; help customers see better by helping them choose the perfect set of glasses; Answer customer questions; Assist cus ...

Found in: Talent US Sponsored - 2 days ago

---

College Hunks Hauling Junk & Moving Tim's Hauling & Moving LLC

Orland Park

As a Mover for College Hunks Hauling Junk and College Hunks Moving, you are the first point of contact for clients on the job. You will have the chance to educate clients about our exceptional services and the benefit of using us over the competition, ensuring 110% satisfaction. ...