Playing in tune
Trying to convince someone that you are telling them the truth or at least persuade them that your position is valid is like playing an instrument. Each note we play must sound true. Any sour note spoils the entire piece.
As we attempt to persuade someone we too must speak with caution, for a miss phrased statement will spoil our argument. Just as a sour note sets your teeth on edge, one ill-timed phrase blunts your point.
The increasing problem in our society is not that we are playing a wrong note or using inaccurate phrases, but instead that the rules of thought or of logic are being rewritten by those who have none. Well-tuned phrases are rejected as sour, when in fact they are quite accurate to the piece. Proper theology is ignored and carefully thought out logic is ignored, not due to error but because what they lead us to believe is no longer considered "good". Truth has never been treated as such a transitory concept as we see it today.
What is truth, is a very old statement. But truth has never been treated with the contempt that we see today. Now if you have had the privilege of engaging in personal social interaction, I expect you have seen a lesser degree of this tragic turn of events. But as we peruse the written word we find this shift more and more pervasive.
So tho those of you who read this, let me simply say, thank you for your time, and may your ear stay tuned to hear the notes that are intended for the piece, not the ones currently demanded.
Blessings.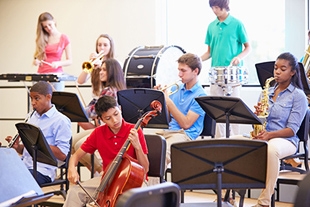 You may be interested in these jobs
Found in: Jooble US - 3 days ago

---

WESCO International

Webster, MA

When you join Wesco, you become part of a global leader in business-to-business distribution, logistics services and supply chain management solutions. With our best-in-class product and services portfolio and our massive scale, there are endless opportunities for you to build yo ...

Found in: Jooble US - 3 days ago

---

Skyline Med Staff Nursing

Devils Lake, ND

Skyline Med Staff Nursing is seeking a travel nurse RN Labor and Delivery for a travel nursing job in Devils Lake, North Dakota. · Job Description & Requirements · Specialty: Labor and Delivery · Discipline: RN · Start Date: ASAP · Duration: 13 weeks · 36 hours per week ...

Found in: Jooble US - 6 days ago

---

Wilmington Health PLLC

Leland, NC

Full time

About Wilmington Health · Since 1971, Wilmington Health has been committed to the care and health of our community in Wilmington as well as all of Southeastern North Carolina. · Wilmington Health is structured as a multi-specialty medical practice with primary care providers inte ...