1 year ago · 11 min. reading time · visibility ~10 ·
PITS, Prisons & Palaces ~ Promises to lay hold of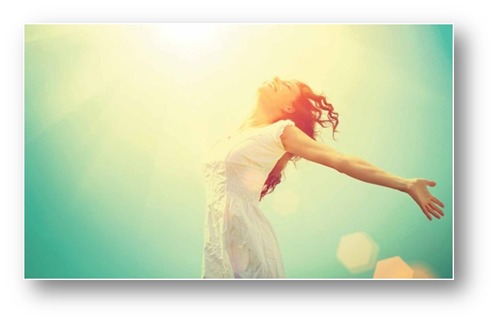 "God has delivered me from going down to the pit and I shall live to enjoy the light of life." 
"For with You is the fountain of life; In Your Light we see light." Psalm 36 & Job 33
These words are from my heart & aimed at yours.
I write as an over-comer ... as one who once lived in a "pit" called an "eating disorder" … for 20 years … hiding … ashamed ... isolated in a dark place & in a prison of my own making. Now two more decades have passed. I am delivered from that pit and free. The "years the locusts ate" are lost … but I have also experienced great gain. 
 
There are many kinds of "pits" and that is why I'm writing.
When I have opportunities to share my experience … it is always with the hope of encouraging anyone struggling in their own "pit"… that healing & wholeness are possible. Gain from loss is possible.
This may sound simplistic … but when I changed my heart and renewed my mind … my life changed
A change of heart: what I loved … what I valued
A renewing of mind: reordering my priorities … changing my focus
For me, healing was a journey of grace: 
Let me pause for a moment to say: If your heart is not toward God please don't stop reading … there are valuable & helpful insights shared here.
I found The Way … I found Light & Life … and Grace … keys to my freedom & healing.
I grew spiritually & personally and healing followed. In my journey I discovered the treasures that are found in God's Word … I received the gift of the "good deposit in my heart guaranteeing what is to come" … I learned why "the heart is the well-spring of life" … and I received the benefit of His High Counsel for obtaining wisdom … along with encouragements & admonitions that are a "light to my path"
It is written that: "Jesus came from the Father full of grace & truth" … "He is The Way, the TRUTH and LIFE"
I was seeking truth & TRUTH found me. I needed peace & found the Prince of Peace. I wanted to be healed & learned that God's heart is to redeem, restore & heal … one of His names is Jehovah Rapha which means: "The Lord Who heals you"
"God is no respecter of persons" … He helped me … He will help you ;~) BELIEVE & Receive
"PITS" … "Be careful" where you live.
This admonition is aimed more at your mindset & heart than your tent … it is more about internals than externals
If given a choice about where to live most people want to live in a palace … not a pit or a prison. The first abode is external. The second is internal. It is possible to occupy both at the same time.
There are many definitions for a pit: from a hole in the ground, like a pothole … all the way down to one that conveys a sense of hell: a place or situation of futility, misery, or degradation.
All "pits" are places of captivity … filled with struggle … and devastation that can last for years.
Pay attention: no one wants to hit a pothole or land in a pit but it is happening to people all around us in increasing numbers … to people that we know & love.
P.I.T.S.
P. places that remove freedom & creates prisoners
I. inability to get out (and often a lack of understanding about how you got there)
T. trapped
S. self-pity (often fill the minds of prisoners)
… One and many …
"Whoever digs a pit will fall into it" ~ Proverbs 26:27 & Ecclesiastes 18
"The nations have fallen into the pit they have dug; their feet are caught in the net they have hidden." ~ Psalm 9:15
Often & sadly the person … the people in the pit helped to dig it. This is both hard to say & hard to hear.
Pits are places of darkness that rob life … like black holes they absorb & trap … they become prisons. They are difficult to climb out of … often people need to be rescued.
Substance abuse, Addiction & Depression has become a major issue in America. This is "S.A.D" A sad "train of destruction" that has arrived with alarming speed & ever-increasing numbers of people are boarding.
Do you know anyone that is captive … living in a pit? 
There are many human conditions, challenges & life situations that can land you in a "pit." They may be rooted in the physical or the spiritual ... or both. 
Addiction, anxiety, depression, a myriad of disorders, mental health challenges, physical health challenges.
 
It has been said that "what is buried alive never dies."
 
Not being aware of what you are feeling ... denial of feelings ... burying feelings is another sure fire way to land in a pit.
 
Feelings that are not addressed ... not resolved will create a lack of ease (dis-ease) ... will rob your well-being.
Know this: Living with dis-ease can result in disease. The spiritual effects the physical.
There are complex internal factors & external factors that bind the mind, the heart, and the spirit of a person.
Complexity … much to diagnose & more to understand
... Some people struggle with multiple conditions
... There are varying degrees of affliction & affection
... Some are subtle … some are obvious
... Some a person may have control over … others not
... Some people know they are in a "pit" … others not
... Some people want to be well … others not
This Puritan quote speaks volumes: "Our affections bribe our discernment"
… There is a fine line between affection & addiction …
… With utmost honesty ask: "Am I the master or the slave?" … in your heart you and in your gut you know the truth.
There are many contributing factors:
Wrong-thinking … wrong heart-attitude … wrong-focus … wrong-environment … wrong associations … Ignorance of Truth … Dis-ease and disease … Unforgiveness
The "PIT of Unforgiveness" is like a den of thieves:
… Unforgiveness of self produces: self-condemnation, guilt, regret and shame,
… Unforgiveness of others produces: hate & resentment, bitterness & blame
If one is to live free … of whatever issue: substance abuse, addiction or depression … it must be:
… Recognized & confronted
… Understood & dealt with
… Overcome & healed
All of these conditions rob life: Addictions & substance abuse destroy people, relationships, families, communities, cultures & countries.
Addiction & substance abuse include: drugs, alcohol, pornography, gambling, sex, overeating/eating disorders … to name a few but there are more …
It is important to know: that often these struggles are veiled or hidden … not recognized or admitted to (there is denial, guilt, shame, and self-condemnation)
Many of these challenges & issues are hard to recognize: ranging from the subtle to the obvious (this is very clear with mental health issues that are too often, revealed in disaster)
                               … What is hidden in darkness & denial will not be healed …
                                      … What is hidden in darkness has power over you ...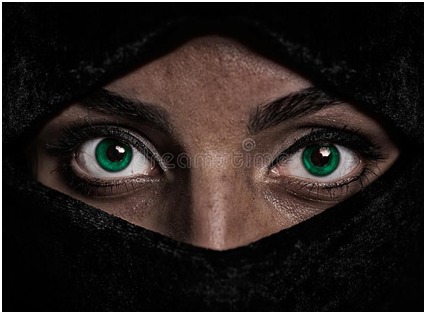 Looking back at my own struggle: this was an epiphany moment … a striking realization
Physical problems require physical cures
Spiritual problems require spiritual cures 
(sometimes it is both spiritual & physical)
Discernment is required. 
A hand up … and "Good News" 
Jesus Christ, our Good Shepherd does not abandon lost sheep in PITS …
He (Jesus) said to them, "If any of you has a sheep and it falls into a pit … will you not take hold of it and lift it out? ~ Matthew 12:11
"God has delivered me from going down to the pit and I shall live to enjoy the light of life.
God does all these things to a person - twice, even three times … to turn them back from the pit, that the light of life may shine on them." ~ Job 33
God's promise of deliverance reflects His loving, protective heart. He extends a grace-filled invitation to enjoy the "light of life" … In obedience & faith receive His promise.
P … pits that hold prisoners can become places of Peace
I … isolation can receive Divine intervention & friendship with Jesus Christ
T … traps can be broken
S … slaves can be set free
"Come out" ~ Jesus (called Lazarus from a tomb back to life)
Jesus powerful, grace-filled words extend to people in pits (which can become tombs)
"Come as you are" … He will meet you: as you are … where you are
"Believe" and receive: life … healing … hope
Be delivered from your "P.I.T." … wherever you are … whatever it is
No wand-waving here: Whatever outcome you are hoping for will require recognition, willingness, an open & honest heart and earnest work on your part.
TRUTHS:
"No one can do your push-ups for you" ~ G. D. S
For some ills … there are no pills:
Disclaimer: I am not a Doctor – this is my human-opinion. Clearly there is great reliance on the pharmaceutical industry/medical community to prescribe cures. But for many of these struggles … genuine healing won't be found in an Rx bottle.
In my experience it was found while cultivating the "treasure" in my "jar of clay"
Genuine healing is hard work & heart work … which will not begin until your heart is engaged. FULLY
"When the heart is ready … the feet are swift." ~ Abraham Lincoln
Healing & wholeness requires willingness, desire, honesty, a degree of humility & great resolve. No loved one or Doctor can put inside any person who is struggling with these issues the willingness, honesty, resolve or desire to be well.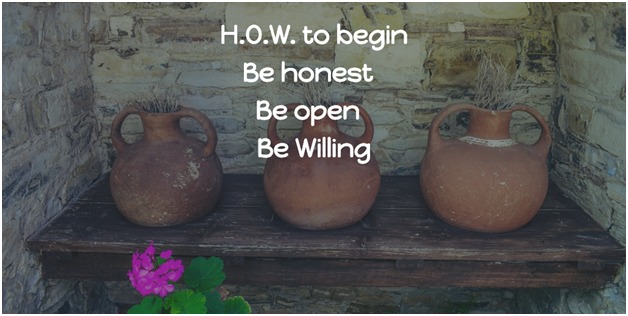 Well-being is well-doing … a sowing & reaping as it were. Outcomes will be determined by your investment in … and cooperation with your own healing process.
This was a valuable personal insight: The Holy Spirit can only do FOR me I allow Him to do IN me
Take care of your "jar of clay" … your body … your "temple"
The ancient Greeks had this mindset: healthy body … healthy mind. Physical well-being is essential to mental well-being
… Good rest
… Peace within & peace around
… Good nutrition
… Balance in your life
… Exercise is a great reliever of stress & anxiety … exercise produces endorphins (chemicals in the brain that act as natural painkillers & improve the ability to sleep)… exercise requires discipline, commitment and effort (again, no other person can do YOUR push-ups)
Personal note: I attribute "temple care" as an essential part of my healing process.
More "good news" 
You are not alone … "not left as an orphan" ~2 Corinthians 1:21-22
"I AM with you" ~Jesus 
Thoughts to carry with you: 
Lay it down … Lighten your load … get rid of unnecessary heavy baggage that you carry inside:
You are forgiven … set free: "as far as the east is from the west, so far has he removed our transgressions from us." ~ Psalm 103:12
Praise the Lord, my soul;
    all my inmost being, praise his holy name.
Praise the Lord, my soul,
    and forget not all his benefits—
who forgives all your sins
    and heals all your diseases,
who redeems your life from the pit
    and crowns you with love and compassion,
who satisfies your desires with good things
    so that your youth is renewed like the eagle's."  – Psalm 103
Don't beat yourself up … don't rehearse your problems & challenges: "There is now no condemnation for those who are in Christ Jesus, ~ Romans 8:1 … this is life in the Spirit
Don't condemn yourself … and don't condemn others by not forgiving … Be aware that hurting people tend to hurt others … ask the Lord to give you His heart for hurting people … pray for them … Bless & do not curse
Don't blame others for your problems or situations … "own you stuff" … deal with your "issues"
Don't judge yourself or others: "Do not judge, or you too will be judged.  For in the same way you judge others, you will be judged, & with the measure you use, it will be measured to you." Matthew 7
Be kind … it is impossible to love unlovely people without the help of the Holy Spirit & the Love of Christ … you may not feel up to the task but do it out of love for God & in obedience
"Do not be overcome by evil, but overcome evil with good." ~ Romans 12:21
"Love one another. As I have loved you, so you must love one another." ~ John 13
Jesus did not give us a long list of things to do but loving others is at the top of His short list
The ability to love increases AS you are in the Word … AS you cooperate with the Holy Spirit
"Don't starve at the "Buffet table of Life" ~ Dr Karl Benzio of the Lighthouse Network
You are what you eat … so "eat" (savor-meditate upon) God's Word which is "sweet like honey" … this will help your words be sweet like honey.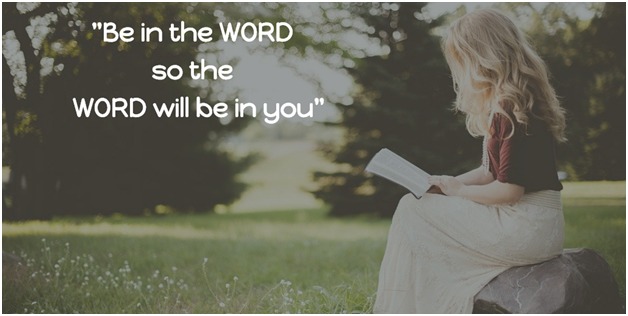 The Bible contains "God-breathed … living words" … as you read they will guide you … nourish your mind & spirit … edify your thoughts … provide wisdom, comfort, peace and provision … whatever you need, just ask
Truth ... What you feed grows: 
Your body ... heart & mind … soul & spirit … darkness or light ... wrong or right
Sow where you want to reap:
It is impossible to have a meaningful relationship with any person unless it is in your heart to do so.
This is also true spiritually:
Knowing ABOUT God … is VASTLY different than KNOWING Him.
Truly "knowing" any person takes years … it is a journey ... a sowing & reaping
An investment of time together … commitment … communication … desire … an ordering of priorities … fidelity … learning about each other … leaning on one another … and trusting
Get this revelation: don't identify with your weakness … rather identify with being a child of God Through spiritual rebirth you gain "sonship" … and become "an heir of God and co-heir with Jesus Christ"
Be Son conscious not sin conscious: stop focusing on your pit, your problems or your situation.
Claim healing even as you struggle with issues or personal challenges … don't focus on your inability to help yourself rather focus on God's ability to bring healing & wholeness
"God is love" … God loves you with His perfect love: unconditionally … continually … eternally
You do not have to earn God's love or strive to be approved: "in Christ" believers are receivers
"No, in all these things we are more than conquerors through Him who loved us. For I am convinced that neither death nor life, neither angels nor demons, neither the present nor the future, nor any powers, neither height nor depth, nor anything else in all creation, will be able to separate us from the love of God that is in Christ Jesus our Lord." ~ Romans 8
See yourself as God sees you: as "more than a conqueror"
Believe what God says about you
I keep fighting voices in my mind that say I'm not enough
Every single lie that tells me I will never measure up
Am I more than just the sum of every high and every low?
Remind me once again just who I am, because I need to know 

You say I am loved when I can't feel a thing
You say I am strong when I think I am weak
You say I am held when I am falling short
When I don't belong, Lord You say that I am Yours
And I believe 
What You say of me
I believe
The only thing that matters now is everything You think of me
In You I find my worth, in You I find my identity
As a believer, my identity is "in Christ" ... His Holy Spirit is at work ... in me ... shaping me
... my heart
... my thoughts
... my words
... my actions
... my habits
... my character
... my destiny

I have learned that God can only do for me what I invite Him to do in me ;~)

Praise the Lord my soul … who redeems my life from the pit and crowns me with love and compassion ~ Psalm 103:4
From the "pit" to the "palace" ... From much loss, great gain
 
I royally reside in a "palace" of peace, provision and precious promises … contentedly keeping company with the King of Kings ;~)
Closing thought:
If you find your self in a "PIT" ... know that God does not make "junk" … & nothing surprises Him
Whether you live in a palace, a pit or a prison you have 2 choices:
You can do life on your own: be "left to your own devices" …"lean on your own understanding"
Or
You can seek guidance from the Omniscient, Infinite, and Almighty God who created the universe and is THE Source of wisdom, knowledge and understanding … He is THE "Author of Life" … who knows you better than you know yourself.
1)
 
Lauren Daigle "You Say"
https://www.youtube.com/watch?v=sIaT8Jl2zpI&list=RDsIaT8Jl2zpI&start_radio=1&t=0&t=0&t=0
... the thoughts behind "You Say"
https://www.ccmmagazine.com/features/lauren-daigle-story-behind-the-song-you-say/
A glimpse into this singer. Lauren was only 15 when she was diagnosed with an illness called the cytomegalovirus. The immune deficiency kept her homebound for about two-years. During this time, Daigle learned how to sing, thanks to her mom who thought voice lessons would keep her from depression.
2) 
The Lighthouse Network: is an excellent source of inspiration and counsel:
Stepping Stones is a daily word/Transformational Thoughts (written by Dr Karl Benzio who is uniquely both a Psychiatrist & Pastor)
This was a perfect message related to my buzz-post:
"God, the Perfect Neurosurgeon & Psychiatrist"
https://www.bebee.com/producer/@fay-vietmeier-pennsylvania/pits-prisons-palaces-promises-to-lay-hold-of
 These thoughts stopped being a "draft" December 12th 2019
 
I write: "In His Light"~ Fay Vietmeier
If my words make you think … Great ;~)
As "iron-sharpens-iron" … I enjoy brushing antenna's with other BEES … feedback is as "honey"
A glimpse of the "Bee" called "me" ;~)
My caring nature makes me an advocate. My curious nature makes me a "queen of questions" … but gifted with the ability to listen ;~) I am a woman of deep faith, a blessed mother, a voracious reader, a blossoming writer, a grateful person, and a lover of beauty … I treasure family, true friendships and my loyal clients ... enjoy traveling, learning, good movies, good wine and golf. I'm a "heart-to-heart" communicator.
https://www.bebee.com/@fay-vietmeier-pennsylvania
https://www.linkedin.com/in/faymarmalichvietmeier/detail/recent-activity/
You have no groups that fit your search