1 year ago · 2 min. reading time · ~10 ·
"PELOSI CAUSED JANUARY 6, SHE FAILED US," SAYS JOHNSON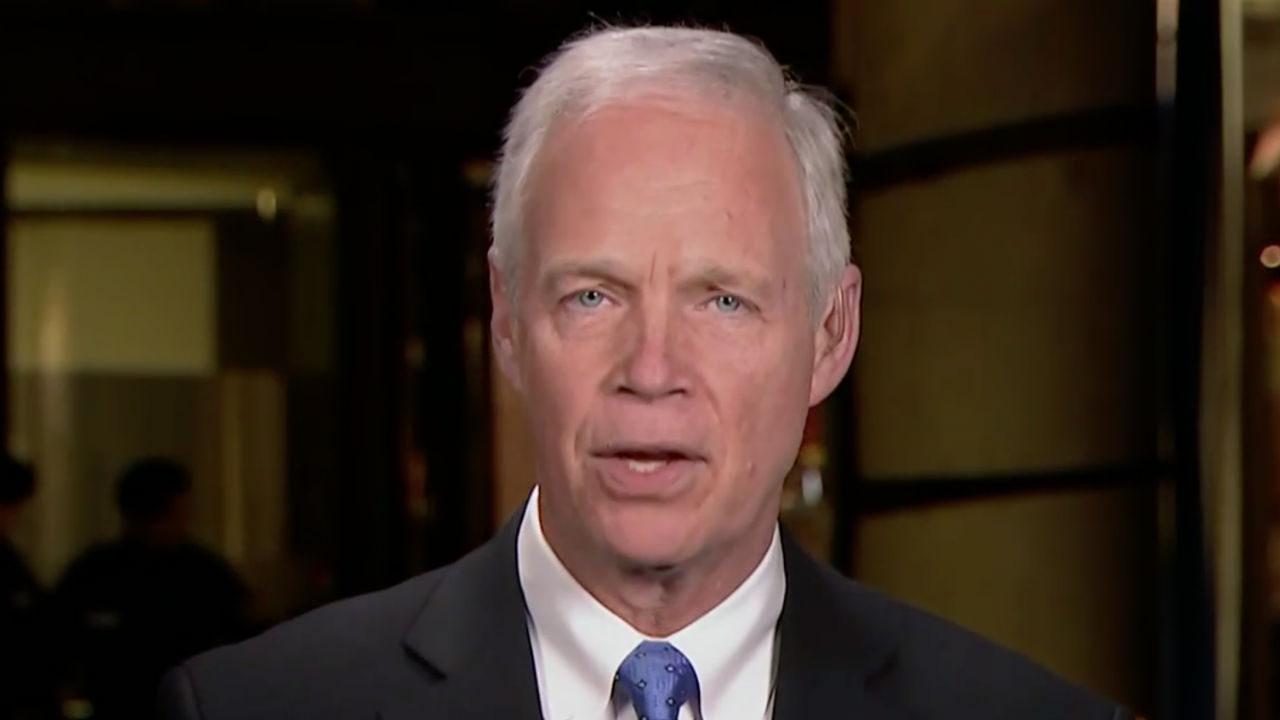 The man closer to Trump's ass than Donald's sphincter, Rep. Ron Johnson (R-WI), is looking beyond his original conspiracy theory that Antifa was responsible for the January 6 insurrection. Now he blames House Leader Nancy Pelosi (D-CA).
"Pelosi is the cause of all the trouble on January 6," Johnson tells The Lint Screen. "She should have been standing guard in front of the Capitol Building and protecting it from the assault. A strong Speaker of the House would have done that, but not Nancy. She was too busy shirking her responsibilities and hiding like a coward. It was disgusting how she turned her back on her duties."
Johnson said there is a simple reason an insurrection has never happened before.
"We've always had Speakers of the House who were brave patriots," the raging nutcase declares. "But since Nancy Pelosi and the Democrats are determined to destroy our democracy, she did nothing to halt the rush of people angry at a stolen election. It's a total disgrace how she failed us, and a lot of good people suffered because of her. I don't see why she couldn't have been standing in front of the Capitol with a Louisville Slugger and saving this beautiful building from attackers. Instead, she put law officers at risk– to save her bacon! It was disgraceful."
The wild-eyed looney thinks Pelosi should be impeached and then drawn and quartered.
"I couldn't feel more strongly about this," he declares. "Pelosi is an existential threat to our country. I believe she was also responsible for COVID, The Civil War, The Great Depression, lousy customer service at AT&T, my ingrown toenail, and my wife's frigidity toward me."
Rep. Johnson stops, stares out of the window, and continues.
"Pelosi must be stopped for the sake of every American. And we must get our savior Donald Trump reinstated, then we can do away with elections, because they are all rigged."
———————————————————————————————-
Read PD Scullin's debut novel "SAWDUST: Love is wilder than a circus," a humorous ride across America with a circus in the early '80s. This book has earned 100% 5-Star reviews on Amazon. Act now and save during pandemic pricing. You're a click away from a fun, unforgettable ride. Buckle up and go.
You may be interested in these jobs
Found in: Talent US± - 6 days ago

---

Amazon Fulfillment Center Warehouse AssociateJob Overview · You'll be part of the Amazon warehouse team that gets orders ready for customers relying on Amazon services. Our fast-paced, physical roles take place in a variety of areas including merch, make-on-demand, customer retur ...

Found in: Radancy u - 4 days ago

---

United Parcel Service

SCHOOLCRAFT

$18 / hour · Shift: Sunrise/Preload (5:00 AM - 9:00 AM) Night (1:30 AM - 4:00 AM) · SHIFT YOUR FUTURE · Seasonal Warehouse Workers · UPS Quick Apply · Applying for this role online is quick and easy – and you could even schedule your first day of work within 30 minutes · The s ...

Found in: Jooble US - 3 days ago

---

XPO Logistics

Pleasanton, CA

Solutions driven success. XPO is a top ten global provider of transportation services, with a highly integrated network of people, technology and physical assets. At XPO Logistics, we look for employees who like a challenge and can communicate effectively in all situations. We ...