Passion Unveiled: A Nymphomaniac's Journey to Love
Once upon a time in a quiet little town, there lived Alexandra. She was an attractive woman with sparkling eyes and fiery red hair. However, beneath her appealing appearance, there hid a dark secret desire - Alexandra was a nymphomaniac.
She yearned for love and passion but never found complete satisfaction in one partner. Her insatiable lust and constant thirst for new sexual adventures led to her being ostracized from her hometown, forcing her to embark on a journey.
During her travels, she met Alexei - a mysterious man with deep blue eyes and a slender figure. He possessed an incredible charm and had the ability to fulfill any woman's desires. Alexandra and Alexei immediately felt a magnetic attraction towards each other, and their passions merged into one.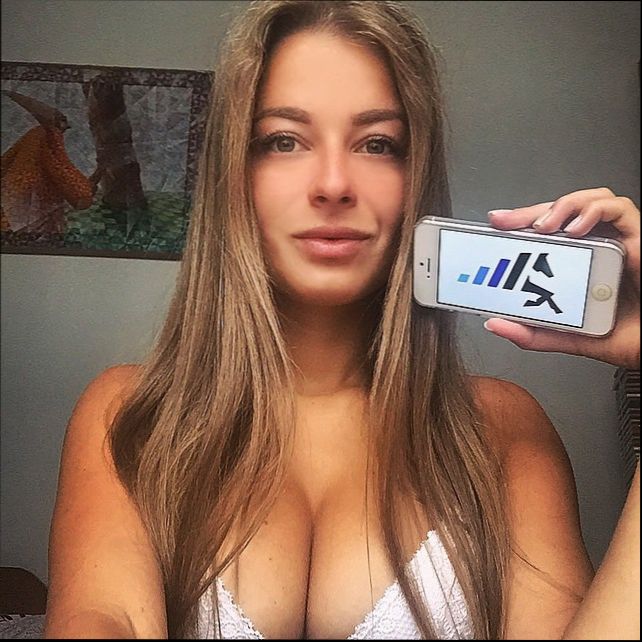 They spent days and nights entwined in each other's arms, immersed in a whirlwind of passion. Each of their encounters was like an explosion of emotions and energy. Alexandra experienced new depths of sexuality she had never imagined before. She was on the peak of bliss and finally felt her thirst for passion beginning to subside.
As time went on, Alexandra and Alexei began to sense that there was something more between them than just physical attraction. They started to understand each other on a deeper level, sharing their thoughts and feelings. Their passion evolved into love.
They decided to stay together and try to overcome the obstacles they faced due to Alexandra's nymphomania. Alexandra began to seek a balance between her inner desires and the emotional tranquility that love with Alexei provided.
Together, they explored various aspects of their relationship and discovered that true passion and satisfaction could be found not only in the constant pursuit of new adventures but also in deep emotional connection and trust.
Alexandra gradually realized that true happiness lies not only in insatiable passion but also in the ability to love and be loved. Her nymphomaniac instincts gradually subsided, and she began to find happiness in the simplicity and warmth of ordinary life.
Thus, their fairy tale began - a tale of how a nymphomaniac found love and found herself in the simple and tender bond with a partner who accepted and understood her true nature.
Art
You may be interested in these jobs
---

CRSI

Jewell, OH , United States

Champaign Residential Services · "Being a DSP isn't just a job, it's a career, in a high demand Healthcare field"$1000 Sign-on Bonus/Up to $1500 Referral Bonus · Paid Training · Paid sleep time · Pay ...

---

Target

Rochester Hills, United States

$25,000 - $35,000 per year

Starting Hourly Rate / Salario por · Hora Inicial: · $15.25 USD per hour. ALL ABOUT TARGET - As part of our collaborative and guest-obsessed team, you help us create an experience that makes guests s ...

---

Elumatherapy

West Virginia, United States

Opportunity: eLuma is looking for Speech Pathologists to work remotely with Ohio school districts for SY 23 – 24. · What you will need: · Master's Degree in Communication Disorders/Speech-Language ...