Ontario Is For the Dogs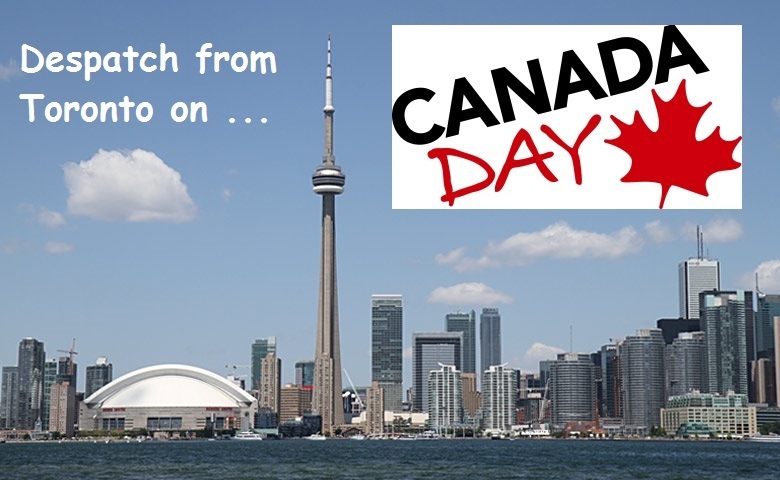 BACK IN MY SPIRITUAL HOMELAND, I AM REMINDED OF A SMALL THING ABOUT ONTARIO...
For the record, I spent a very substantial portion of my adult life living and working in Canada, and still consider it my spiritual homeland.

Canada displays a much kinder and gentler society than does the U.S.

Not that Canadians are soft. Or indifferent. Or political push overs. Quite the opposite.
Canadians are quite ruggedly individualistic. And prone to passion in their politics.

They can also be somewhat smug about their historical rejection of celebrity buffoonery in the U.S., and about their openness to doing more than their part in accepting political and other refugees from elsewhere in the world. But I don't really want to talk about that.

What I want to talk about is the Bill of Rights for dogs in Ontario, known as the Ontario Landlord and Tenants Act.

Passed more than three decades ago, among other things, it outlaws the blanket prohibition by landlords of dogs in rental apartments and other rented dwellings. Under the law, which supercedes the terms of any lease, when such terms conflict with the law, a landlord can take legal action to evict a tenant who keeps a dog that is a demonstrable nuisance. But landlords may not prohibit the keeping of dogs as a general rule.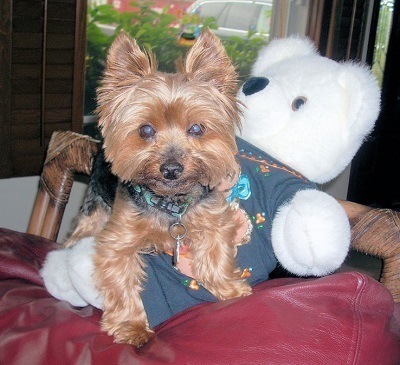 Because I am what is known as a "dog person" — namely, someone who believes his life experience is immeasurably improved by living in the company of dogs — this bit of Canadiana sticks in my psyche as a prime example of the Canadian ethos of fair treatment for all.
It is also a shining example for all of us to seek to deal with identifiable problems when they occur, and not jam up everybody's quality of life by making broad general rules to deal with all manner of problems that can be imagined, but which have not yet, and which may never come to pass.
For to my mind, that principle Is an essential brick in the structure of a free and open society.

Consequently, on this Canada Day, 2016, I congratulate my spiritual homeland on its birthday, and extend my fervent good wishes for its continued existence and well being. May you always remain the place of refuge which you have historically been, for men and women of goodwill and political independence.

As well as a place, at least in Ontario, that is fully fit for dogs.
Best wishes and cheers to my Canadian friends — Phil Friedman
Authors notes:  If you found this post interesting and worthwhile your reading, you might like to look at a few of my other articles, which cover a wide variety of topics:

"My Brief Sojourn As a Washington Press Corps Imposter"

"Three Points of Advice to My Teenage Daughter"
If you'd  like to receive notifications of my writings on a regular basis, click the [FOLLOW] button on my beBee profile. As a writer-friend of mine says, you can always change your mind later.
Feel free to "like" and "share" this post and my other LinkedIn articles — whether on LinkedIn, Twitter, Facebook, or Google+, provided only that you credit me properly as the author, and include a live link to my original post.
About me, Phil Friedman:  With 30 some years background in the marine industry, I've worn numerous hats — as a yacht designer, boat builder, marine operations and business manager, marine industry consultant, marine marketing and communications specialist, yachting magazine writer and editor, yacht surveyor, and marine industry educator. I am also trained and experienced in interest-based negotiation and mediation. In a previous life, I taught logic and philosophy at university.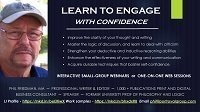 The (optional-to-read) pitch:
As a professional writer, editor, university educator, and speaker, with more than 1,000 print and digital publications, I've recently launched an online program for enhancing your expository writing:
learn2engage — With Confidence
. My mission is to help writers and would-be writers improve the clarity of their thought, master the logic of discussion, and strengthen their ability to deal confidently with disagreement.
To schedule an appointment for a free 1/2-hour consult email: info@learn2engage.org. 
                



"""""
You may be interested in these jobs
---

Host Healthcare

Austin, United States

Pay Rate · $1,844 to $1,998 per week · Host Healthcare is an award-winning travel healthcare company with an immediate opening for this Registered Nurse - Medical-Surgical in Austin , TX . · Why Choos ...

---

Sunrock Distributed Generation

Baltimore, United States

Job Description · Job DescriptionSunrock Distributed Generation partners with solar developers and installers to acquire, originate, and finance commercial solar and storage assets at various stages o ...

---

Anders Group

Rockville, MD, United States

Temporary

$1876.0 per week · Healthcare experience is REQUIRED to be considered for this position · Radiologic Tech Radiologic Tech · Location: ATLANTA , GA · Start Date: 12/18/2023 · Shift: 8 Hrs · Set ...