2 years ago · 2 min. reading time · visibility 0 ·
Oh for the words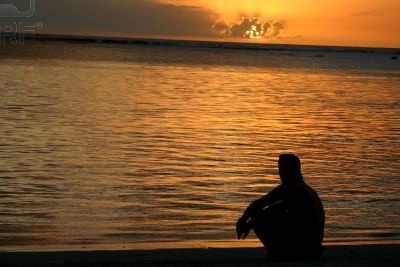 As the sun crests the range of hills I sit here and wonder what might bless those I reach with my writing. My mind draws a blank. Each thought fails to inspire or even strike an interest and if I am not interested in it then writing about it just might fall flat as lack luster words on an empty canvas.
How can I inspire people to truly have a great day? To simply encourage someone who is having a rough morning should not be so difficult. While it is true that every idea that pops into my mind will not be a block buster or perhaps even a straight to video, but a simple have a better day because someone cares should not be that hard.
But today I sit here and simply watch the sunrise. The way it slowly colors the sky and casts its beauty across the landscape inch by inch as it ascends. If a simple sunrise lifts the spirits with such elegance and ease why are words so hard? Each moment the sun grows higher radiating a little more light into the world reaching a little further into the landscape adding more brilliance to the day, yet no new ideas blossom in its light to lift the spirits of any who might read these words.
The beauty of each morning is such a sight, light joined by radiance and then heat as the sun burns off the morning frost but first it takes the time to dance in the crystal refractions. What an amazing display. Oh that I had words that would dance in the hearts of those who need just a little encouragement. Words that could give them just the lift they need to bring a smile to their lips and peace to their hearts. But these words as yet do not exist.
The sun's rays still stretch as someone rising from their bead, reaching still further into the neighborhood adding color to door after door revealing frost covered lawns and frozen windows of cars. What an amazing display. But just as the sun's light grows brighter muting the nuance of the dance and hides once again the true beauty of it's raising the vast number of words in the English language jumble up and find no rhyme or reason no combination to brighten the hearts of those who might need it.
So in the end I simply set and wonder how a heart might be lifted and a smile kindled. There is always tomorrow when again the sun will return to its dance of true wonder, perhaps then it will inspire. So therefore in the meantime may your day be bright and your eyes see the wonder of this day that is set before you. May you enjoy each moment of each display. These moments are not by accident but very carefully orchestrated by a master conductor for you to enjoy. So if you have the time, seek the play.
Blessings