4 years ago · 4 min. reading time · visibility ~10 ·
Nobody is perfect.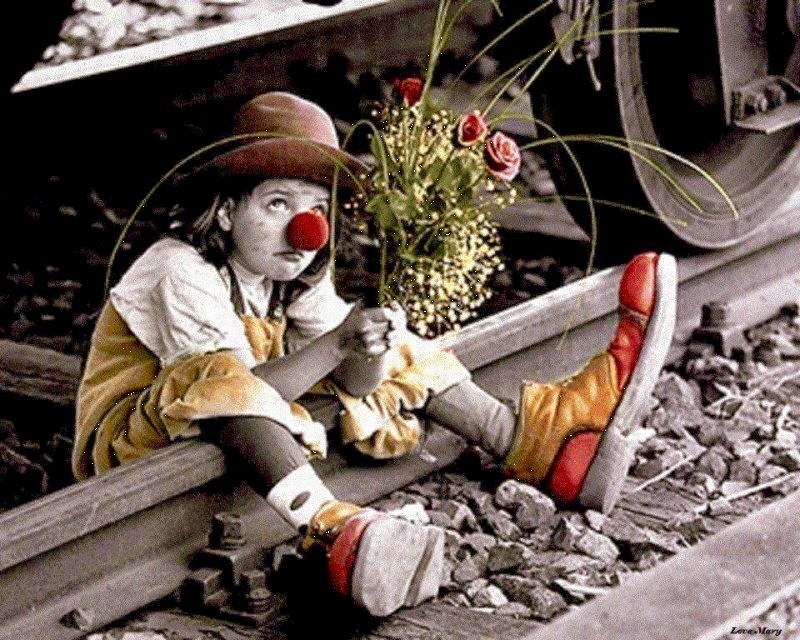 It was a sunny Sunday morning when I was walking into the mall. My cellphone rang. I answered immediately with a big smile on my face: "Hola!" I said gaily, as usual.
We talked for about 18 minutes or so, and all of a sudden, something terrible happened. My partner's voice changed completely –out of the blue– and I heard the two words that nobody would like to hear: F**k you Lupita, F**k you!!! 
For 2.5 seconds everything went completely dark in my mind. Life stopped in that moment... one second... two seconds... and then I laughed and said: "Thank you! That was perfect for a Sunday morning!"... and laughed again. I acted like it wasn't a big deal.
But I was disconcerted. As much as you can imagine. Maybe more than that!
It was completely disrespectful. 
Something that I would have never expected from a person that I supported and admired so much. Not to mention all the work, money and specially the time I spent on our project.
And you know what? I decided in a tenth of a second that I was not going to say anything about his comment. I decided just to be as analytical as I am, and see what was coming behind those words in the near future... yes, it was a bad omen... and after a week or two I got it: Betrayal. Lies. Manipulation of the truth. Denial.
We went from being friends to becoming  business partners, up to the point one day he said "The best relationship ever!" after a very friendly and sincere personal conversation. We achieved incredible goals and were working on many more that we had in mind, I introduced him to great people, there was a lot of gratitude, love, understanding, complicity, etc. And now, we are just like two strangers. 
It's very sad when this kind of things happen, to be honest with you.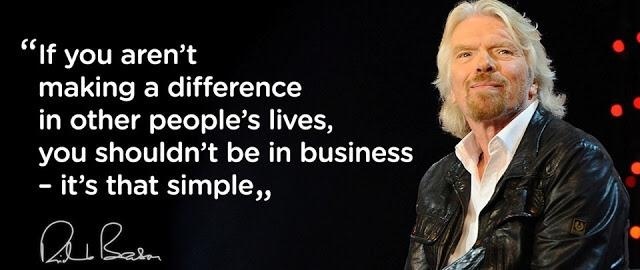 What's the lesson here? What I've learned from this? 
First of all, to accept that I had something to learn here, because I'm responsible for my decisions. I'm not a victim. I was the mastermind behind this successful project. That was very good.
Secondly, I analized thoroughly my intentions. They were sincere since the beginning. Ok, good!
Then I had to admit that I was taken for granted, used. OMG! This part was very tough! I should not have given so much support and help to someone who had no intentions of being reciprocal with me. This IS the lesson I learned from this experience! I did not pay attention to the "signs" that I noticed along the way... All that glitters is not gold. Period.
But I'm not going to change my mind about helping others! Oh no!
Why? Because I've been doing it since I was born, you know? 
Did I say SIGNS?
Well, my parents were deaf.
None of them due to a genetic disorder, thank goodness! My father's birth was very complicated. And my mom, when she was three years old was very ill with chickenpox. Those were the reasons for their condition.
I have to tell you this: they were fantastic! They had their own love story, got married and had three kids.
Here I learned how important is helping others. This was part of my everyday life. Learning sign language, helping them to communicate with people who had no idea how to understand them, translating the news on TV for them to understand what was going on, and so and so forth.
It was a different lifestyle. And to be honest with you my friends, a great opportunity to learn what is really important in life, when something is worth it; and in some way, what is expected of you in the world!
Fortunately, it wasn't an unhappy life. It was fun!! I remember one day (I was 8 years old) when we went to visit the Pyramids near to Mexico City, and we were about to start the tour when a kind lady came to talk to me and said: "I'm so sorry, but we do not have translators for Russian speaking people. Do you mind if you translate the tour for your father?"
My father and I were laughing when I told him (secretly, in sign language) what she said. And he smiled and said: "Let her think I'm Russian, just for fun!"  Ha! I loved him so much! :D 
They taught me lots of things about life. More than anything, to be strong and accept that there are different types of persons: those who unite and support others, and those who divide and destroy, based on evil intentions but pretending to helping others in the name of love, friendship or whatever! 
Also, that decency, true love and self respect are more valuable than any diplomas, degrees, money, knowledge or other things. THIS is true! 
I'm very grateful.
From my own experience, I could say that the key to making the difference in other's lives is HELP. Authentic help. From the heart. I have no regrets about how much I've helped others. There's so much happiness in it. My heart is big and nothing will make it shrink.
Nobody is perfect.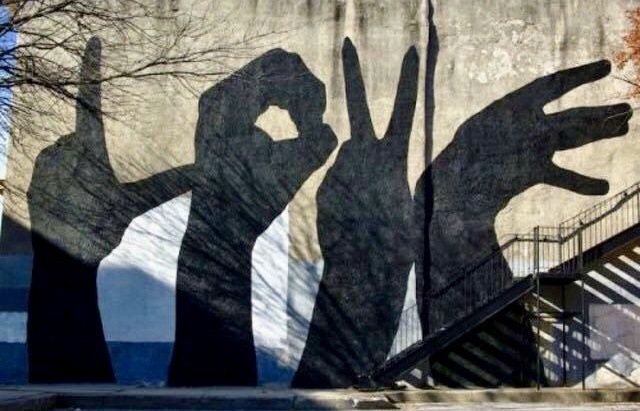 After several weeks, while looking for something online, I came across this wonderful quote and it touched my heart. It was exactly what I needed! 
I think is beautiful. Worth sharing it with you all. It's a good way for me to start all over again and create new amazing things in my life. 

Promise Yourself
To be so strong that nothing can disturb your peace of mind.
To talk health, happiness, and prosperity to every person you meet.
To make all your friends feel that there is something in them.
To look at the sunny side of everything and make your optimism come true.
To think only the best, to work only for the best, and to expect only the best.
To be just as enthusiastic about the success of others as you are about your own.
To forget the mistakes of the past and press on to the greater achievements of the future.
To wear a cheerful countenance at all times and give every living creature you meet a smile.
To give so much time to the improvement of yourself that you have no time to criticize others.
To be too large for worry, too noble for anger, too strong for fear, and too happy to permit the presence of trouble.
To think well of yourself and to proclaim this fact to the world, not in loud words but great deeds.
To live in faith that the whole world is on your side so long as you are true to the best that is in you."
― Christian D. Larson, Your Forces and How to Use Them
Man is basically good. I'm sure.
Let's bring LOVE, UNDERSTANDING and HAPPINESS wherever we go!
That's what is really important in life.

Thank you!