1 year ago · 1 min. reading time · 0 ·
New Years Resolutions for a Fiscally Healthy Year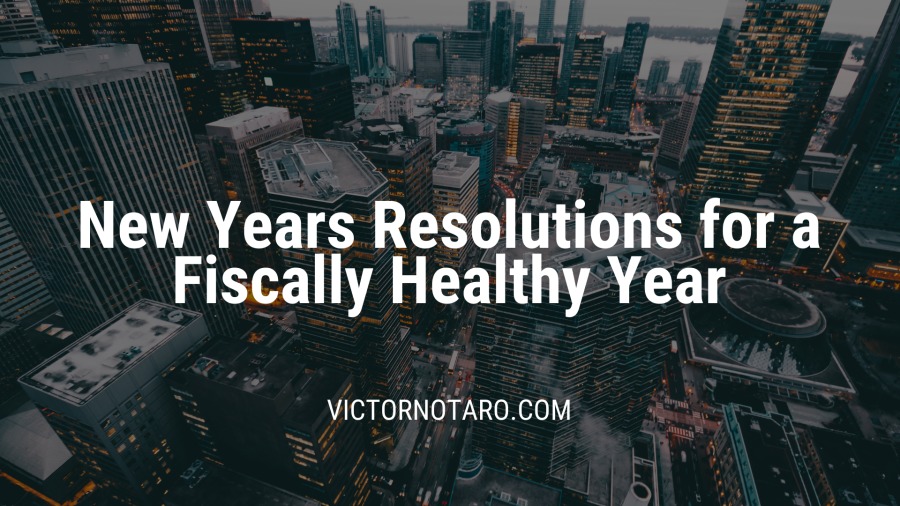 Getting to a place in your life where you consider yourself fiscally healthy can seem like a challenge. The key is to take bite-size pieces and accomplish them one small habit at a time. Let's take a look at some of the steps you can make in the new year.
1. Set up a Budget
Budgeting sounds like such an adult word, right? It doesn't have to be boring. Writing out a budget is simply telling your money where it will go each week or month. You know that you will have rent or a mortgage bill to pay, so plan for that. Aside from set expenses you know you will have each month, you should also plan for things that you know will eventually come up. Do you only pay for your car insurance twice per year? Often this is cheaper, but set a designated amount aside each month rather than scrambling to come up with a full six-month premium at one time.
2. Credit Reports
This is your financial track record. If it's not so great, you ultimately pay more for things like car loans and home loans. Showing potential lenders that you sometimes struggle with your funds generally means that you will be charged higher interest rates, which means more money coming out of your pocket each month. Take a look at your credit report. Clean up any errors you find and then start working on paying off debt and building a more positive record.
3. Automated Savings
It's hard to miss money if you never see it in the first place, right? Take advantage of this by setting up automatic transfers with your bank account. This can be to transfer funds directly to your savings account, or you can take it a step further by automating some of the regular bills you pay each month. You know that expenses like the electric bill are going to come through each month, so set up an automatic transfer to get it paid on time and avoid costly late fees.
Clearing up your finances, or simply improving on what you have already cleared up can only help to set you up for success in the future. Start with these small steps and build on them over the next 12 months.
Originally published to victornotaro.com.
You may be interested in these jobs
Found in: Talent US± - 1 week ago

---

Advantex Professional Services

Carson City

Accounts Payable SpecialistStable manufacturing company near Carson and surrounding areas is searching for an Accounts Payable Specialist will match, batch, and code invoices, resolve A/P issues, update and reconcile sub-ledger to G/L, and process checks and expense reports. · TE ...

Found in: Jooble US - 6 days ago

---

Amazon Delivery Service Partners

Draper, UT

Location: · DUT- 1222 South 500 East, American Fork, UT · Compensation: · At least $19.25, plus overtime and benefits · Amazon DSPs (Delivery Service Partners) are looking for delivery driver associates to help deliver packages to customers. DSPs are independent, small businesses ...

Found in: Talent US+ - 6 days ago

---

Como director general, participarás en todos los aspectos del negocio y de las operaciones del restaurante. La satisfacción de los clientes debe ser su motivación, pero también debe ser capaz de utilizar las cuentas de ganancias y pérdidas y otras tecnologías para gestionar y sup ...