Negotiation Strategies for Conflict Resolution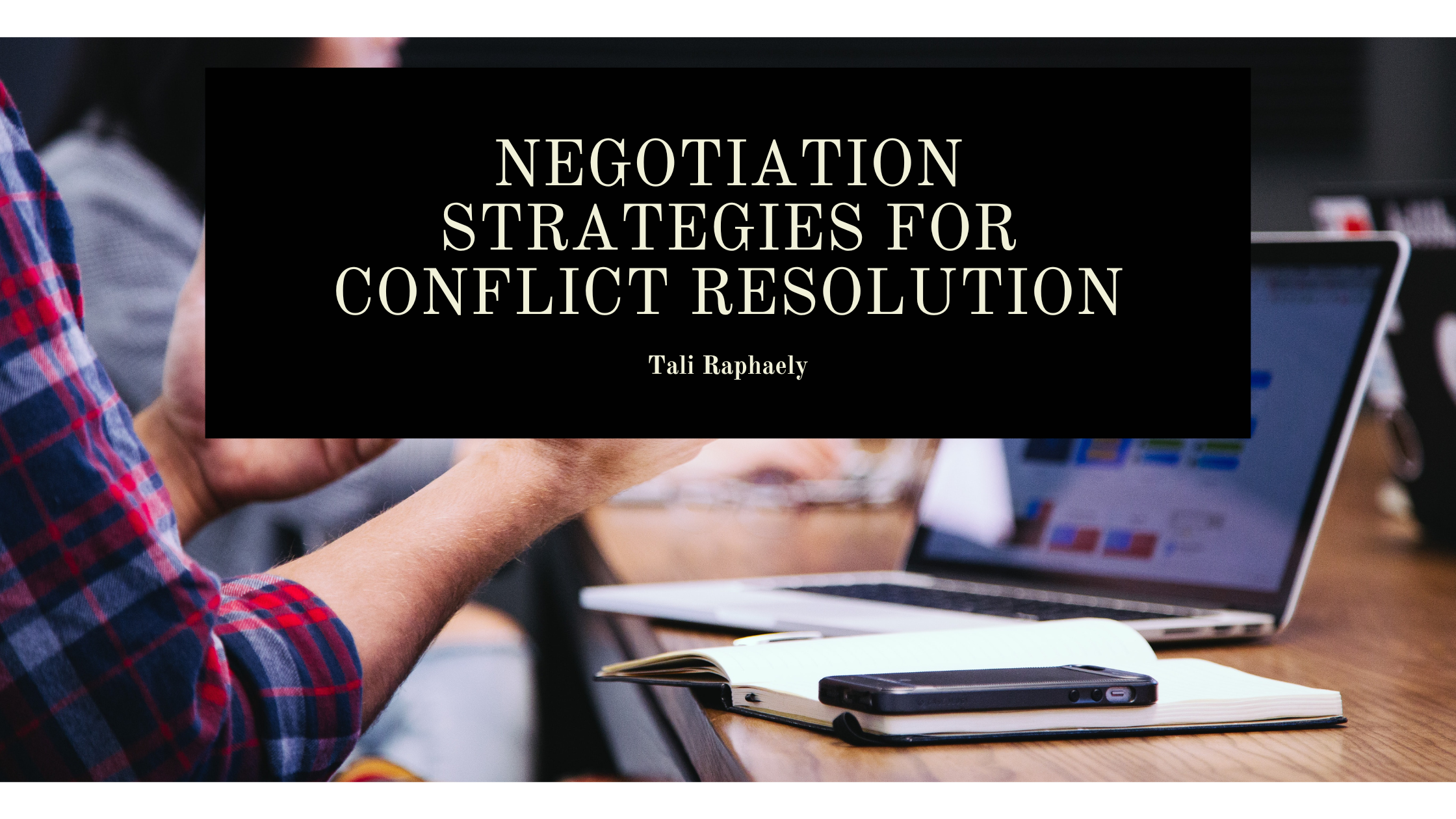 When an argument or disagreement arises, it can be very predictable. The outcome can become hostile, with both parties blaming the other for the escalating conflict. The relationship may eventually feel strained and face immense damage should the argument go far enough. This can result in severe consequences in a business setting, like lawsuits or the end of partnerships.
Negotiation plays a large role in conflict resolution. Read along for a few negotiation strategies for conflict resolution.
Avoid Emotional Responses
In their book, "Everyday Negotiation," Judith Williams and Deborah Kolb explain how negotiators make various moves to question their partners' legitimacy. This is often referred to as "shadow negotiation," which tends to occur under wraps and can explain why disagreements can turn into angry outbursts and strained feelings.
It's not uncommon for a negotiator to question your expertise or competence. For instance, they may say that you don't have the necessary experience to carry out a task. Another scenario is that they may demean your ideas in a way that makes it hard for you to respond.
If the other party makes a negative statement or challenges you, they may be trying to provoke you into a more emotional response, which could shift the balance of power in favor of their side. Do your best to recognize this, and be mindful of your emotions. Try stepping away for a quick pause, or divert their focus to shift back to the discussion at hand.
Consider Collaboration
Despite the importance of working together, many negotiators knowledgeable about the value creation process often abandon this approach when resolving disputes. They tend to see business disputes as a situation where only one issue is at stake. This is why they tend to look at the process as a waste of time and money.
While it's important to work together, finding the same opportunities in disputes that you do in deals is essential. For instance, try to capitalize on the similarities between the two parties' interests.
Utilize Your Time
The way we view the process of resolving disputes may change over time due to our experiences with both parties. For instance, if a couple is going through a rancorous divorce, they may eventually develop a more cooperative relationship for the sake of their children. Instead of viewing their dispute as permanent, try to see it as a constantly changing situation. A dispute doesn't need to be a single conversation that ends in a permanent decision. When negotiators recognize the importance of more than one discussion, time may play a role in helping them work out the differences in their stance.
Business
You may be interested in these jobs
---

Great Clips

Memphis, United States

Join a locally owned Great Clips salon, the world's largest salon brand, and be one of the GREATS Whether you're new to the industry or have years behind the opportunities await · Join our hair salon ...

---

Anders Group

Bangor, ME, United States

Temporary

$1857.85 per week · Healthcare experience is REQUIRED to be considered for this position · Radiologic Tech Radiologic Tech · Location: FREDERICKSBURG , VA · Start Date: 12/19/2023 · Shift: 4x8 ...

---

MedPro Healthcare Allied Staffing

Providence, United States

Job Description · MedPro Healthcare Allied Staffing is seeking a travel Physical Therapist for a travel job in Providence, Rhode Island. · Job Description & RequirementsSpecialty: Physical Therapist · ...