My Raspberry Experience So Far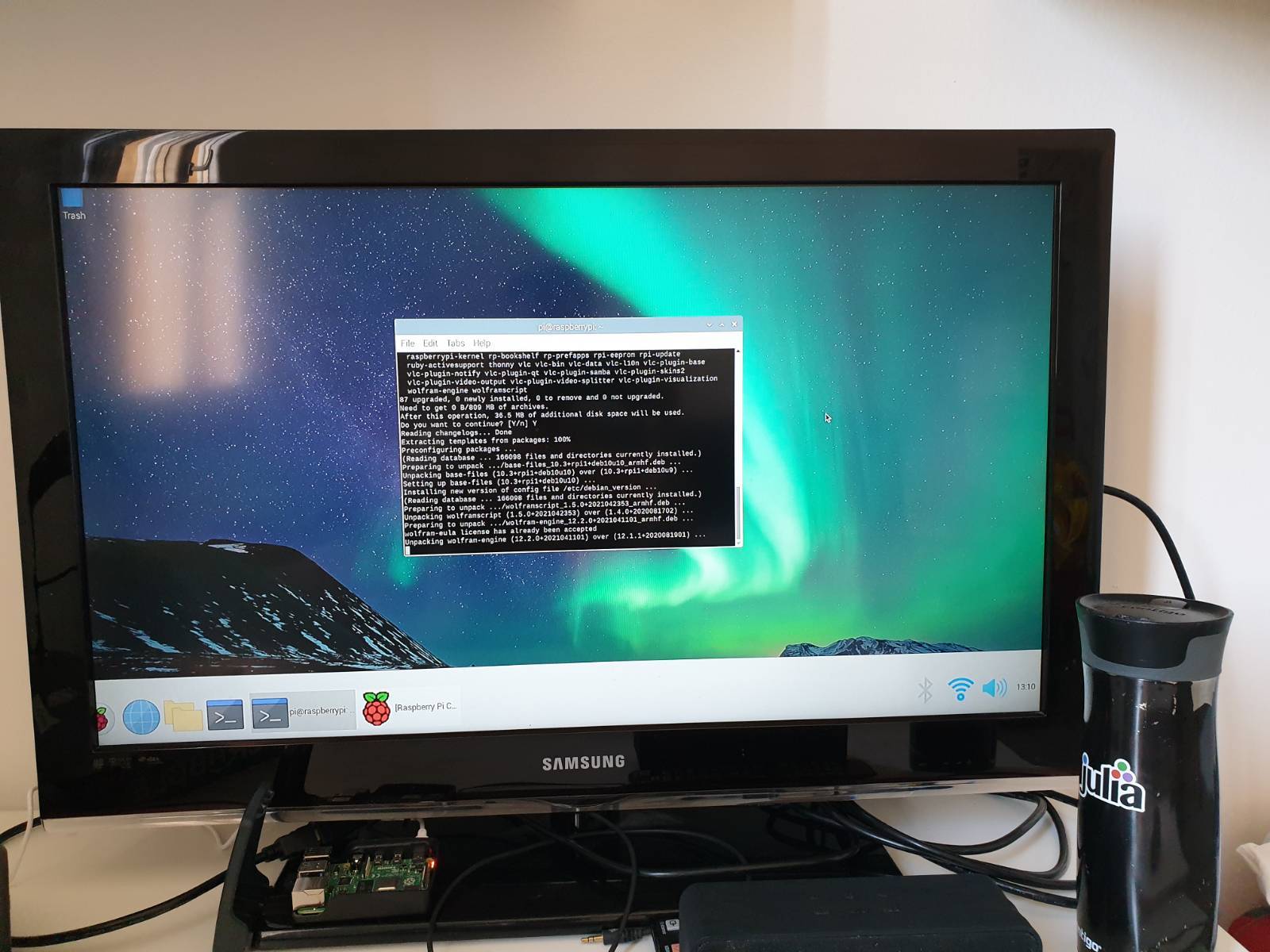 Alright, since I've promised someone that I'd write about my Raspberry experience, after I gulped her article on Raspberry Ice Cream, here it goes. Before we begin, let me assure you that I have no affiliation with the company that produces these beauties nor do I have a fascination with tiny computers (aka Single Board Computers, or SBC for short). In fact, I'm more of a traditionalist when it comes to computers and wouldn't trade my laptop for the world. Still, since I have a lot of downtime these days, I decided to engage in this DIY project and see where it takes me.
Wait, what? I thought you were going to talk about Raspberry recipes and such? – Some of you reading this article
The thing is, as much as I enjoy cooking and baking, I'm not as good at recipes plus with everyone being quite touchy about health, I don't want to risk it. If you get food poisoning, I'd be the one to blame and I already have enough guilt in my life! For one thing, I lashed at some people who didn't deserve it over the years, a couple of whom are great writers on this platform (one of them is actually a very funny one too!). I suppose the mind is a tricky thing and if it's not occupied, it occupies other places, places that it should stay clear from. So, with a Raspberry Pi project, I can help it stay out of troublesome situations that could rob you of your peace of mind! 
Anyway, the Raspberry Pi 4 tiny PC that I bought is indeed very tiny, as you can tell from the picture in the beginning. If we were to zoom in a bit and take a close-up, that's what it looks like.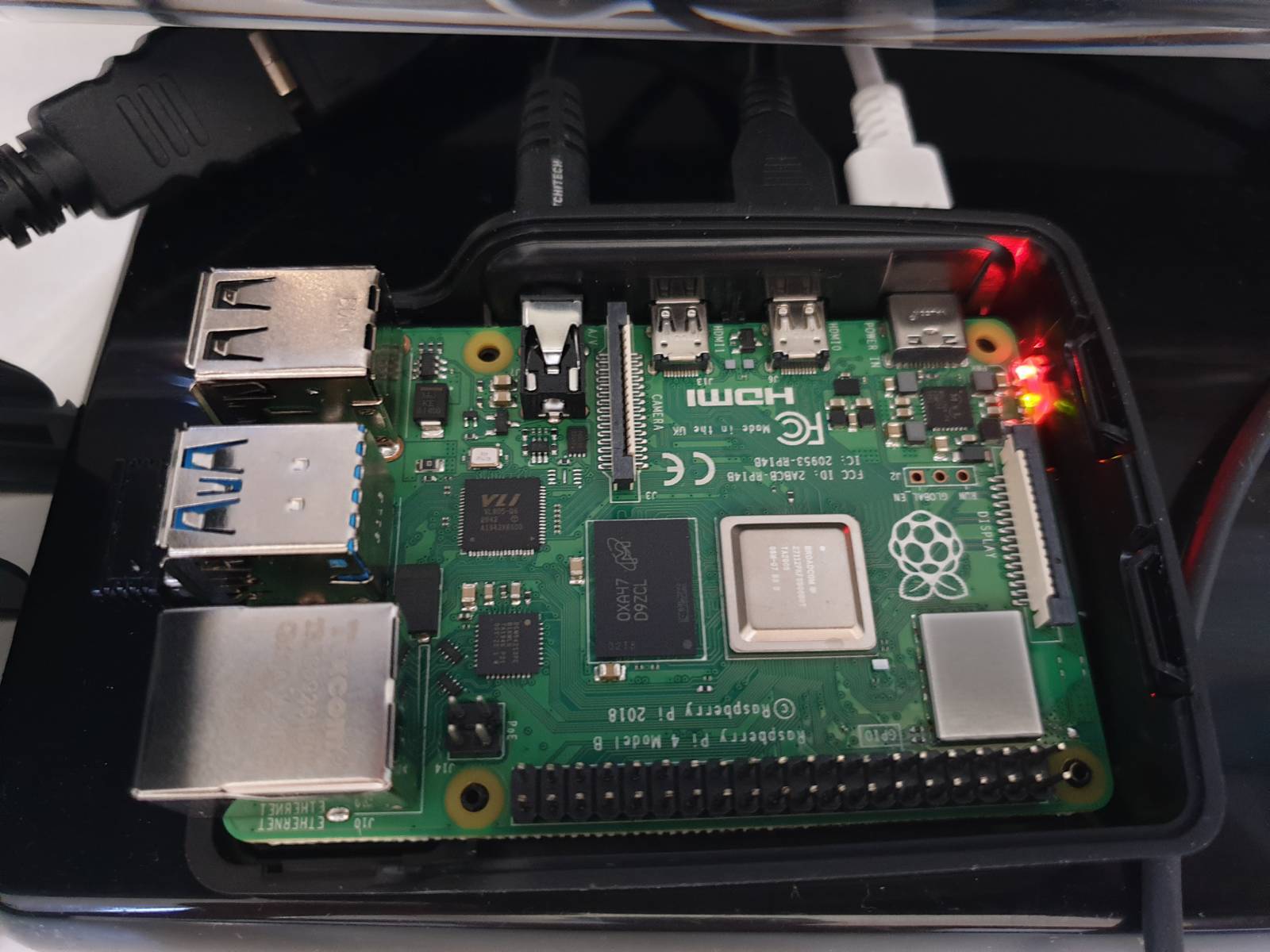 I know, it's not very impressive, but it's a nifty little thing, which can be a great media computer (that's what I originally bought it for), not to mention a great way to develop Zen-master-like patience! That little sucker is slow as hell, even if it's one of the faster and most powerful devices in its category. It's so slow that when you have it booted up and you move the mouse pointer on the screen, there is a delay before it reaches the point you intend. I'm very fond of the mouse as a tool but with this device, I find myself using the keyboard so much that I'm considering rebranding myself as a keyboard guru, a power-user of sorts, even if the only real power I have is that of restraining myself from smashing that device onto the TV screen!
Of course, the latency of this computer may be due to other factors, such as the SD card I'm using. These machines are so small that they don't have a hard disk (even though you could connect an external hard disk via USB if you wish). So, the main storage memory they have is an SD card, just like the one you'd use for your phone or your digital camera (though that SD card I'm using here is of the micro variety).
In any case, this little berry is adorable, even if it's sluggish as hell. I haven't managed to successfully visit any website on its browser since it hangs (the internet connection is fine, just the browser application is too much for this little guy!). Anyway, I've managed to get a video file to be played on it, so there's that. Also, it came with some basic games that could keep a toddler entertained for hours (and an adult for several minutes). So, if you have kids or are into retro gaming, this might be a device for you.
Stay tuned for more information as I try to get this piece of … fruit to function at a rate that doesn't require superhuman patience…
Articles from Zacharias 🐝 Voulgaris
View blog
You may be interested in these jobs
Found in: Jooble US - 3 days ago

---

McGuire Memorial

Ellwood City, PA

Full time

Position Requires: · High School diploma or equivalent and valid driver's license. · Experience and/or working knowledge of maintenance and making repairs independently. · General Cleaning and housekeeping duties. · Schedule, conduct, and supervise monthly fire drills

Found in: Jooble US - 1 day ago

---

Focal Systems, Inc.

Seattle, WA

Account Executive - Fully remote in region Who we are · Focal Systems is the industry leader in retail AI solutions. We are a Silicon Valley based startup that has more than doubled in size every year since inception. Our mission is to automate and optimize brick and mortar ret ...

Found in: beBee S2 US - 3 days ago

---

Business Title: Tax Manager, Real Estate · Requisition Number: 9429- 19 · Function: Tax Services · Area of Interest: · State: CT · City: Hartford · Description: · At KPMG, you can become an integral part of a dynamic team at one of the worlds top tax firms. · Enjoy a collaborativ ...