7 months ago · 1 min. reading time · visibility ~10 ·
"My awful kids forced me into a Cancun vacation," Cruz says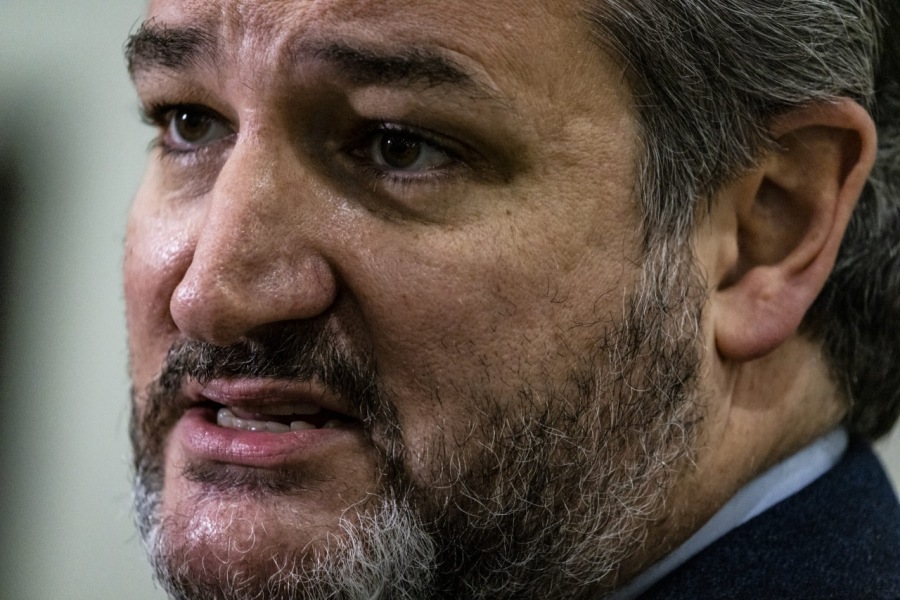 Caroline and Catherine Cruz may be children, but that doesn't give them a license to force their father into politically sticky situations!
Texas Senator Ted Cruz told The Lint Screen his two "awful daughters" are responsible for his ill-timed family vacation in Cancun, Mexico.
"I wanted to stay in Houston," Cruz claims. "I was going door-to-door to help my constituents. But my miserable kids and nagging wife kept bugging me they needed a break. They demanded I take them to a luxury resort in Cancun, and I let them talk me into it. I regret that–– the trip was a mistake."
Cruz shakes his head as he recalls the horror of his miserable family life.
"I'm a simple man," he confesses. "I'm happy with the bare necessities. I am a maker, but I'm afraid my family is takers. Heidi and my daughters sponge off of me. They refuse to pull themselves up by the bootstraps. I work hard, and they play hard. It's a shame, really. I wished my family showed more grit."
The Texas patriot says the ill-timed trip was taken out of love for his family.
"Look, my children aren't perfect," he says, "and neither is my wife. I do my best to keep them happy. It was freezing in our house. We had no power– so we were huddled around our fireplace trying to stay warm. The kids bellyached they were hungry, and they killed our family pet, the cutest little dog called Pepper. They cooked him in the fireplace and ate him. I cried. Poor little Pepper."
The Texan chokes back tears. "Finally, I succumbed to their repeated requests to skedaddle south and lounge in the Ritz-Carlton Cancun. It was a big mistake, but a mistake I did out of love for my family."
Cruz smiles and sits up.
"People can criticize me all they want," the senator says. "But if a man loving his family too much is bad, well, I guess I'm bad. Just know that I give that same unconditional love to my fellow Texans, and I hope they remember me at the ballot box."
———————————————————————————————-
Enjoy PD Scullin's debut novel "SAWDUST: Love is wilder than a circus," a humorous romp across America with a circus in the early '80s. You're a click away from a helluva fun ride. Buckle up and go.
You have no groups that fit your search