3 years ago · 1 min. reading time · visibility 0 ·
MARTIN COUNTY, FLORIDA SAYS MANAGED MOORING FIELDS ARE BENEFICIAL ...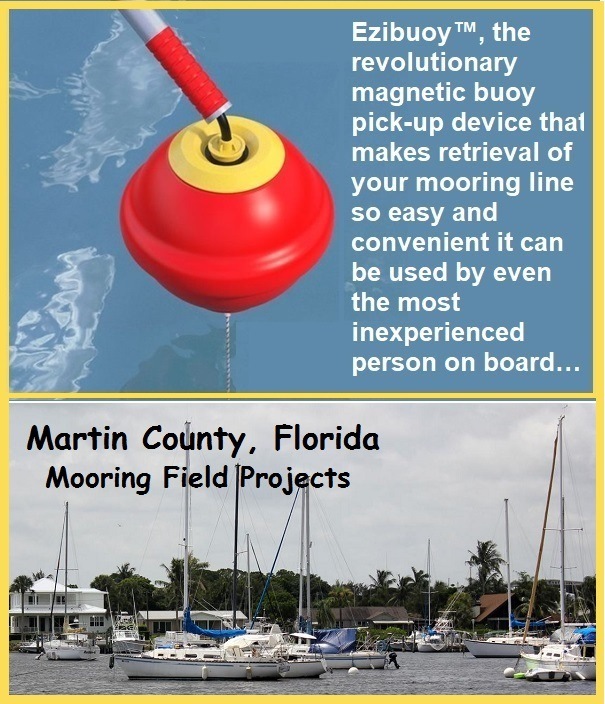 "[By] the use of mooring facilities, boaters don't unintentionally harm seagrass beds with their anchors, and due to the exceptional holding capacity of moorings, the vessels are well secured, protecting those vessels as well as shoreside infrastructure.


Martin County, Florida, 2017

With managed mooring fields there are substantial benefits:

- The use of mooring buoys helps to protect seagrass and the sea floor from anchor dragging,

- Boaters can stay on their own boat in a mooring field at less cost than at a marina slip,

- Boaters can tie up and let their boat swing with wind and tide without impacting other boats,

- Well-run mooring fields attract tourists to an area like Martin County, where tourism is a major contributor to the economy."

--- Martin County, Florida    https://lnkd.in/eTcGeGW
EziBuoy (TM) supports the development of managed mooring fields by making their use by boaters and yachtsmen easy and safe. And through supporting donations of a portion of its profits to help fund such vital programs.

According to EziBuoy inventor and company director, Phil Golding, the innovative EziBuoy magnetic mooring pick-up system is a boon for anyone whose yacht rides to a swing mooring. With it, missed pickups and repeated failed approaches become no more than vague memories.
With the EziBuoy system, you can approach the mooring from any direction and simply sweep the special flexible EziBuoy boathook end-fixture across the top of the hook-up leader-line buoy and ... whack! You're solidly connected.

Once connected, lift the small leader-line buoy on deck, use the leader line to pull up the main mooring line, and cleat the mooring line. Done. No fighting to thread a boat hook end into a loop on the leader buoy, no embarrassing missed approaches, and most importantly, no frustration with or yelling at "butter-fingered" crew.

"With the EziBuoy retrieval system, even the most inexperienced members of your crew can pick up your mooring safely and easily."
Mandy Golding, Director, EziBuoy(tm)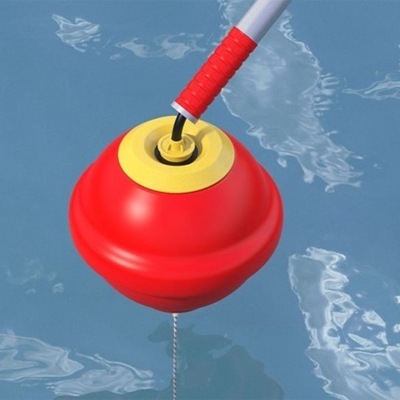 For more information and to view video of the EziBuoy system in operation, go to

Or contact, Phil Friedman, Port Royal Group, 1.954.224.2145. Email: phil@portroyalgroup.com.
#MOORING
#MOORINGBUOY
#EASIERMOORING
You have no groups that fit your search