Marketing Tips To Help Entrepreneurs Grow Their Businesses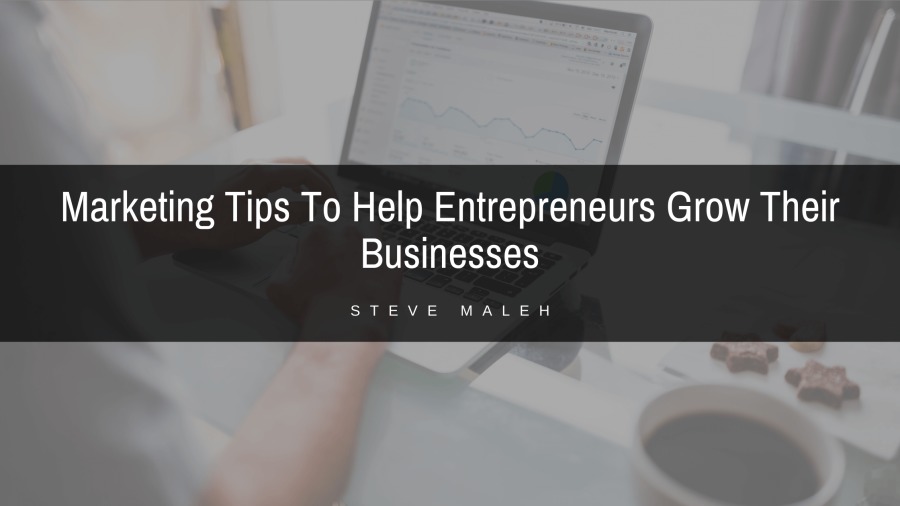 Using the right marketing strategies can help entrepreneurs get their businesses ' names out there. These are some of the best marketing tips to help entrepreneurs pull in more customers.
Post videos on social media
While blog posts, pictures, and captions are crucial, videos are another great way to attract customers. A video of someone sharing what they love about a product or more information about a business will most likely cause people to remember that company's name and want to buy from it. Posting these types of videos on Instagram, YouTube or TikTok, is a fun way for entrepreneurs to improve their marketing tactics.
Focus on creating an enjoyable experience for customers
Entrepreneurs should put themselves in their consumers' shoes when creating marketing content. To do this, entrepreneurs should ask themselves questions about how they would feel about their marketing content if they were a customer. Would this blog post make me more interested in the business if I read it? Would this picture of the product make me want to purchase it if I saw it while scrolling on Instagram? Considering these questions helps prevent content that consumers will not like.
Attract customers with contests and giveaways
People will be more likely to become invested in a company when they have the chance to win something. Entrepreneurs can also use this marketing strategy on a limited budget because the prizes do not have to be costly. The opportunity to win something as simple as one free or discounted item or even the chance to be featured on a company's social media feed can be enough to make people want to enter. Examples of contest and giveaway entrees include asking followers to post a picture featuring an item from the business on social media and tagging that company, or posting a video of what they like most about that business.
Be active on LinkedIn
A strong LinkedIn profile can go a long way and lead to successful networking. Entrepreneurs should be active on LinkedIn to make connections and get their company's name out there. Using this professional platform is an excellent way to fuel business growth.
These suggestions will help any entrepreneurs expand their businesses.
You may be interested in these jobs
Found in: beBee S2 US - 5 days ago

---

Alex Lee

Greenville

Full time

To grow community through building guest loyalty and providing personal guest interactions that build genuine relationships with guests and result in a brand-aligned experience. · 1. Provide polite, friendly greetings and interactions with all guests. · 2. Maintain and deliver th ...

Found in: Jooble US - 3 days ago

---

Lockheed Martin Corporation

Mount Laurel, NJ

Full time

At Lockheed Martin, we apply our passion for purposeful innovation to keep people safe and solve the world's most complex challenges. · Mission-Focused Innovation: From aerospace to outer space to cyber space, you can solve the world's most complex challenges for our customers. ...

Found in: Jooble US - 1 week ago

---

Domino's Pizza, Inc.

Merritt Island, FL

We recognize our delivery experts as the ambassadors of Domino's, from fresh out of the oven to the customers door, our drivers make it happen. · Our delivery experts are paid cash daily from earned tips and mileage reimbursement. That is money in your...Delivery Driver, Driver, ...