2 years ago · 1 min. reading time · visibility 0 ·
Manuel Chinchilla Da Silva on How Investors can Take Advantage of Natural GAs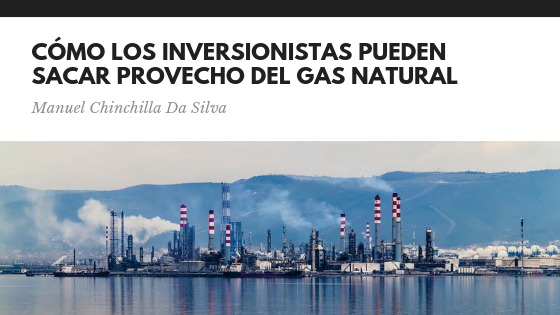 The natural gas industry reached its highest level in the winter. As long as the cold months end, the commotion tends to decrease rapidly. As prices rose to a peak, they can also fall at the same rate. Some would think that unpredictable prices would represent a risky investment, but this could be the opportune moment to risk and obtain good profits. Investors can easily take advantage of natural gas and the variability of their prices.
Fuel demand
One compelling reason why natural gas is currently a large investment is due to its versatile use as a fuel. Natural gas has easily established itself as an integral fuel for industrial, commercial and governmental uses . Demand as an important fuel resource will always be present, despite its fluctuations during seasonal changes. Natural gas has many uses, such as heating, modern transport systems and electricity generation. Despite the fall that prices may experience, the demand for natural gas will always be present.
Extensive index fund of raw materials
When investing in natural gas, the best strategy is to invest in a large fund of raw material indexes. This is done to prevent investors from putting all the eggs in the same basket. Instead of investing everything in natural gas, experts are urging investors to invest in a broader commodity index fund such as the Bloomberg Commodity Index. The Bloomberg Commodity Index invests in many commodities, including natural gas. By investing in this way, if natural gas experiences a decline, investors have the option of resorting to other investments. This type of investment offers a great safety net.
Watch the trends
The natural gas industry will always experience ups and downs. There are times when it can be completely unpredictable. For this reason, it is important that investors are alert to trends. Investors should examine the oil and gas exploration and production ETF of SPDR S & P and the SPDR of the energy selection sector because they have a great weight in the gas industry. To make a successful investment, it is necessary to observe the current inventories to have a general idea of ​​where the trends are going.
While investing in natural gas can be a bit risky, taking these risks can generate great success for investors. To make an intelligent investment, look at the market trends and apply the appropriate strategy to get the most out of the investment.
You have no groups that fit your search