Management Strategies from Roger Federer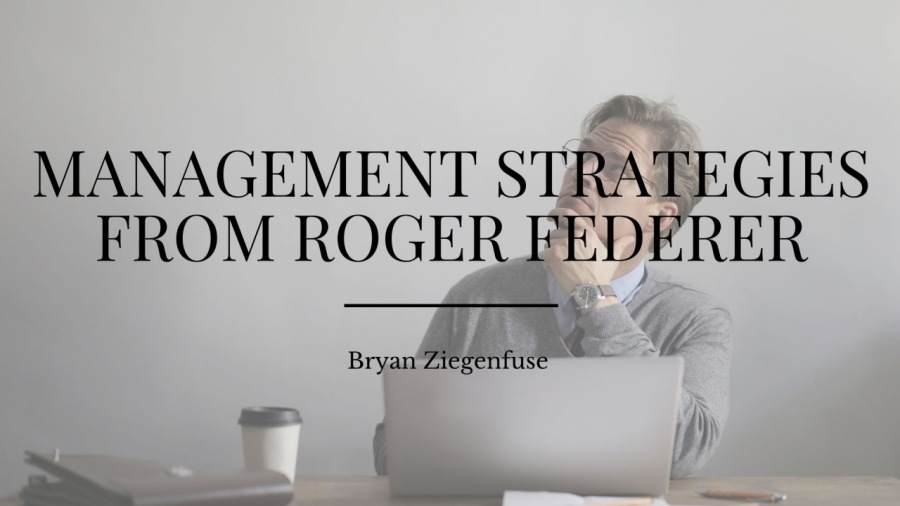 The best managers do whatever they can to improve their leadership capabilities. They understand that you're never as good today as you could become tomorrow. They see learning possibilities all around them, both inside and outside of their industries. If you're hoping to become a better manager, then you should adopt this same strategy. Only through learning will you perfect your craft.
Elite athletes, while not managers, are extraordinary individuals who have done what it takes to rise to the very upper echelon of their profession. In order to achieve so much, they've had to rely on a winning mindset that allows them to get the best of their competition. As a manager, you can learn from their habits and techniques.
Professional tennis player Roger Federer is one of the premier athletes of his generation. Not only is his impressive trophy haul a testament to his sporting prowess, but the impressive length of his career shows that he knows how to make a winning project last. Here are three crucial lessons that you can learn from Federer's mindset.
Passion Leads To Victory
Not only is Federer a great tennis player, but he also loves what he does for a living. His passion for tennis touches every aspect of his career, driving him through his training sessions and lifting him over the competition during a championship match. If you want to have similar success in management, you need to bring this enthusiasm to every project.
Making Adjustments Is Essential
Over the years, Federer has changed his choice of equipment and style of play in order to keep up with the times and stay on top of his competition. He understood that complacency kills, while adaptability is key. You can adopt this same openness for change in your business affairs, recognizing that stubbornly sticking to a single method will only result in stagnation.
Stay Relentless
Even as Federer aged, he never counted himself out. Commentators and fans once thought his best days were behind him, but he never accepted a version of reality that excluded him from the top spot. By remaining just as relentless in the pursuit of your own goals, you can prove doubters wrong and exceed everybody's expectations.      
You may be interested in these jobs
Found in: Jooble US - 15 hours ago

---

Signet Health

Caldwell, TX

Overview Signet Health is actively hiring for Mental Health Technicians for our program at St. Joseph Burleson Hospital in Caldwell, TX. We have openings for part-time and PRN too. · Note that this is NOT a remote position. PRN does not offer benefits. · This is a key positi ...

Found in: Jooble US - 3 days ago

---

McLeod Health

Manning, SC

Essential Functions · Short term agreements consist of 5, 10, 15, or 20 week durations and are agreed upon in advance. You must remain a qualified RN who is licensed and eligible to practice in SC. Your commitment will be for either 72 hours a pay period or between 48 and 71 hour ...

Found in: Jooble US - 6 days ago

---

The W W Williams Company

Ladson, Dorchester County, SC

About the Company: · W.W. Williams was founded in Columbus, Ohio, in 1912. Today, The W.W. Williams Companies has a broad portfolio of businesses located throughout the U.S. and Mexico. Collectively under the long-standing brand, W.W. Williams Companies make up one of the natio ...