2 months ago · 1 min. reading time · visibility ~10 ·
Making Healthier Meals for your Children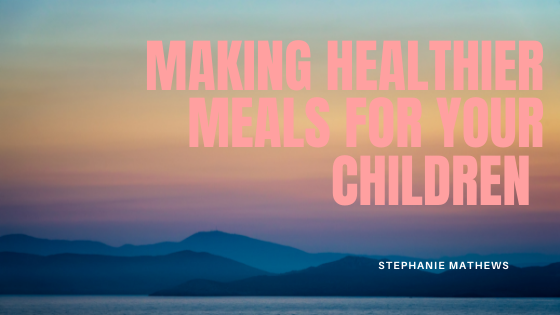 Chocolate Covered Bananas
You can satisfy your sweet tooth while giving your body a strong boost of potassium by covering bite-sized pieces of banana with chocolate sauce. Cover one side of each banana piece with a half teaspoon of almond butter and make a sandwich out of two banana pieces. Place them in the freezer for one hour. Meanwhile, melt half a cup of dark chocolate chips with two teaspoons of coconut oil in the microwave. The frozen banana bites can be dipped in the chocolate sauce and placed back in the freezer on a baking sheet for 15 to 20 minutes.
Blueberries
A quick snack idea that you can eat on the go is to fill a cup with blueberries. While any berry is a, blueberries are among the best for the antioxidants they carry. They also provide 15 grams of vitamin C per cup. If you're worried about calories, you can relax. One cup of blueberries only carries 90 calories.
 
Unsalted Popcorn
Salt contributes to hypertension, fluid retention,. and kidney problems, so you should avoid adding it to your bag of popcorn. Unsalted popcorn provides a filling snack with plenty of fiber. Additionally, one serving of popcorn is a low calorie option, making it one of the few alternatives for healthy snacks that are also crunchy.
 
Veggies and Dip
You can choose a broad range of low calories dips, including salsa, hummus, and French onion dip. Create a tray of veggies that includes peppers, cherry tomatoes, cucumber, celery, and raw broccoli. In addition to being filling, these snacks will give you the vitamins, fiber, and helpful bacteria to boost immune function and maintain good health.
You can look for more ideas for healthy snacks online, or you can invent your own recipes for low calorie snacks through experimentation. As you look for more ideas, try to combine low calories foods with foods rich in protein and natural fiber. These options will give your body the resources it needs to build muscle and burn fat when combined with regular exercise.
You have no groups that fit your search