3 years ago · 1 min. reading time · visibility 0 ·
Like the glint of breaking dawn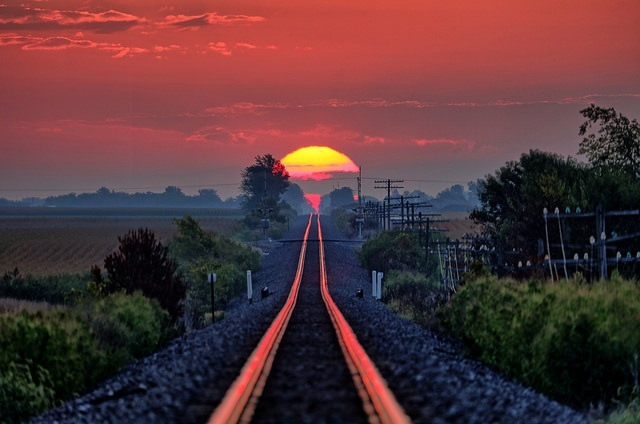 As the light creeps over the hill tops adding touches of color to the gray tones of early morning it brings with it a hint of promise. This hint, this glint of hope is offered to any who see it peak over the hill though what they do with it is entirely up to them. Some miss it as their eyes are down already focused on the issues of the day, others notice but fail to understand the hints it offers. While still others fail to see it as they are still abed. This leaves just a few, that small percentage, that not only are able to see the glint but also recognize the hope it represents.
We too in our own way can also be that glint of hope that is momentarily offered to any who watch. That moment, that glint of purpose presented to those who understand. And just like the offering of the early morning light which transforms dark and gray into colors that catch the imagination, easily ignored. That early morning glint quickly transforms into the bright daylight with a singular color display generating heat and opening the dark corners to any who watch, the sun doing what the sun does each day.
As we go about our day busily achieving the goals set out, accomplishing our daily routines we lose that glint, that aspect of offered hope, too busy to focused. But unlike the sun we can pause in our routine, halt in our circling to regain that moment, if we recognize that it existed at all. But that is up to you, that moment is in your hands to offer if you can recapture the hint that hides and reveal the hope that is held in your hands.
It is great to be diligent but no so busy that your miss your purpose.
God loves you.
Blessings
Photo captured by Raymond Cunningham
"