"Letting Go" is a catalyst to GROW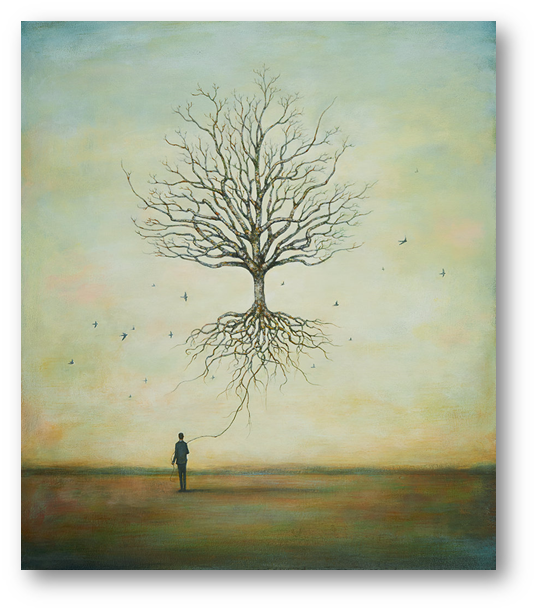 It has been said: "Don't hold on too long and don't let go too soon"
"You got to know when to hold 'em; know when to fold 'em.
Know when to walk away; know when to run.
Cuz ev'ry gambler knows that the secret to survival,
Is knowin' what to throw away and knowin' what to keep.
And ev'ry hand's a winner.. just like ev'ry hand's a loser.
And the best that you can hope for is to die in your sleep.
If you're gonna play the game, boy, you better learn to play it right." – The Gambler 
In the game of LIFE .. We wrestle. We wonder. 
"When to hold on?"
"When to let go?" 
That decision will be determined by the VALUE you place on what you are holding on to.
Wisdom & Discernment are required 
What should you hold on to? 
What is truly valuable?
Your list might look different than mine .. but somethings are universal   
GOD
Love
Hope
Faith
Truth
Grace
Peace
Justice
Wisdom
Freedom         
Laughter 
Excellence
Forgiveness
Contentment 
A willing spirit 
A grateful heart
Virtue and Honor
Reason and respect
Loving, edifying, nurturing relationships: family and friends
Righteousness - JOY - Generosity - Humility - Goodness - Kindness 
The thought of "letting go" should make you question why you're holding on.
There is a Puritan saying: 
"Our affections bribe our discernment" 
.. what you love .. desire .. want .. 
.. who you love .. desire .. want           
Every heart has its own affections. Though they may be hidden .. unknown even to you.
Because the heart is self-deceived. 
"The heart is deceitful above all things
    and beyond cure.
    Who can understand it?" – Jeremiah 17
                                                                                          Letting go of affections is humanly hard to do.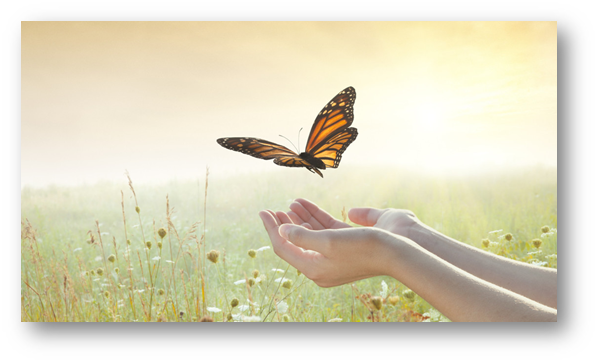 What to let go of .. 
Everything that weighs you down & holds you back .. robs growth
Everything that produces anxiety & stress and striving .. robs peace
Addictive behaviors that impede healthy behavior .. rob quality of life
Emotions & feelings that harden your heart & impair your mind: anger – hatred – revenge - shame – guilt - biases – bitterness - selfishness .. self-condemnation .. self-loathing .. self-pity
Let go of
Toxic people 
Unforgiveness 
Negative people
Negative self-talk
Unsavory relationships
Uncertain relationships 
The list of people who hurt you
The record of wrongs done to you       
FORGIVENESS is the key to letting go 
Consider this principle:  
.. if you continue to do what you've always done 
.. you'll continue to get what you've always gotten .. or LESS.
If you resist .. refuse to "let go" 
What exactly are you afraid to know?
Hearts are easily scarred .. become hard
Minds are often BLIND .. reason is easily marred 
Waiting for people to change can lead to the graveyard 
Letting go .. can help you GROW
In life .. you will reap what you sow 
Getting you out of your comfort zone
Can take you to new places .. unknown 
Increase your capacity and your sagacity
Strengthen you .. and grow your tenacity
"The mind is a ship. The Heart gives winds."
https://us.bebee.com/producer/breakthroughs-your-mind-is-a-J4RCShZisjUd
"Letting go"                        
.. changing your heart and in turn, your mind .. about someone or something 
.. letting go of the old .. is making room for the new 
.. I'm freeing me .. I'm freeing you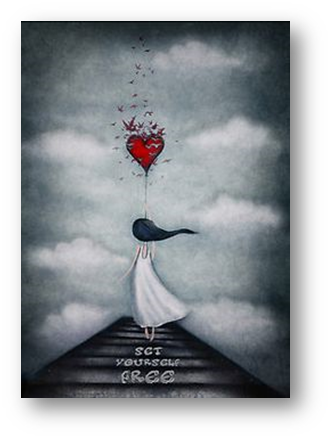 And seasons change
But I've grown tired of trying to change for you
'Cause I've been hanging on you
I've been waiting on you" 
– Future Islands "Seasons"

 
It is a very difficult undertaking to "change another person"
In truth: you can only change yourself. 
And that is only possible if you recognize the need to change 
And possess the desire to change & are willing to do the work required.
"Hanging on" to another person is not healthy. It can lead to being controlling or being controlled .. being needy, overly attached or emotionally dependent.
Genuine LOVE does not weigh-down or imprison .. rather it lifts-up, edifies & gives wings   
This is LIFE 
Seasons change .. People change 
"You know when people change
They gain a piece but they lose one too" 
In spring things come alive 
.. it is a time to plant ..
In summer things grow
.. it is a time of blossoming ..
In fall there is a harvest 
.. it is a time to gather ..
In winter the earth goes dormant 
.. it is a time of rest & recovery ..
Each season cooperates with the changes in nature.
With awareness, there is so much we can learn from nature.
Each year .. each season .. is unique .. different. 
In each season there is gain & loss 
In LIFE there is always gain & loss. Expect it.
"Inertia, when first encountered, appears to be an immovable force. We are creatures who like comfort, patterns, and repetition… Yet change is life's only constant."
― Laurie Beth Jones, Jesus in Blue Jeans: A Practical Guide to Everyday Spirituality
Everything & everyone is in process. CHANGE is ongoing. 
.. change can be good or bad ..
Either way we must adapt. 
If you want to become your best YOU in the process of CHANGE:  seek GROWTH. 
.. Personal           
.. Spiritual
.. Professional 
I can give testimony that spiritual growth is a CATALYST to growth personally & professionally 
Grow with your heart – soul & spirit toward God .. Cooperate with the Holy Spirit
In the process of growing: "Let go & let God"
Lord I place into your Able hands 
.. this struggle
.. this person
.. this thing
Takeaway
The object in our LIFE journey is to find out what is VALUABLE & to hold on
If you find LOVE .. if you find TRUTH .. if you find WISDOM .. if you find PEAC E .. if you find Grace & JOY .. if you find PURPOSE .. possess FAITH .. then you are BLESSED. 
DO NOT lay them down or let them go. 
https://us.bebee.com/producer/are-you-suffering-from-full-cup-syndrome
I leave you with "Good News"
Even if you hold on too long to the wrong things or the wrong people 
.. God is ever-present & will help you. Just turn your heart toward Him and ask. 
Only God can "cause all things to work for good for those who love Him & who have been called according to His purpose." – Romans 8
August 23rd 2021
Giving honor .. 
My "In the Light" response to Alan Geller's After Dark invitation 
Submission: Seasons 

Artist: Future Islands

Subject: Letting Go 
https://www.linkedin.com/feed/update/urn:li:activity:6814712458310164480/?commentUrn=urn%3Ali%3Acomment%3A(activity%3A6814712458310164480%2C6814721428739424256)
Beautiful Art: https://www.duyhuynh.com/duy-huynh-artwork/
"In His Light" .. I write
All rights reserved:  Fay Marmalich-Vietmeier 
If my words make you think … Great ;~)
As "iron-sharpens-iron" … I enjoy bantering with other BEES … please know, your feedback is as "honey"
A glimpse of the "Bee" called "me" ;~)
My caring nature makes me an advocate. My curious nature makes me a "queen of questions" but gifted with the ability to listen ;~) I am a woman of deep faith, a blessed mother, a voracious reader, a blossoming writer, a grateful person, and a lover of beauty. I treasure family, true friendships & my loyal clients. A "student at heart, I love learning: in every human dimension. Enjoy traveling, good books, good movies, good wine gardening & golf. 
I'm a "heart-to-heart" communicator.
https://us.bebee.com/bee/fay-vietmeier-pennsylvania/blog
https://www.linkedin.com/in/faymarmalichvietmeier/detail/recent-activity/
https://twitter.com/femvietmeier
https://www.facebook.com/fayemv
You may be interested in these jobs
Found in: beBee S2 US - 4 days ago

---

Penske

Reading

Regular, Full time

Software Engineer I (Java) (Job Number: 2218400 ) · Summary Statement: · Working with a diverse team, you will play an integral role in designing, developing, and supporting our business critical applications, while mentoring associate engineers on software development best pract ...

Found in: Jooble US - 2 days ago

---

HCA Florida Healthcare

Brandon, FL

HCA Florida Healthcare is seeking a Registered Nurse (RN) ICU - Intensive Care Unit for a nursing job in Brandon, Florida. · Job Description & Requirements · Specialty: ICU - Intensive Care Unit · Discipline: RN · Start Date: ASAP · Duration: Ongoing · Shift: days, fle ...

Found in: Jooble US - 3 days ago

---

Mr. Tire Auto Service Centers

Killawog, NY

Company Description Monro, Inc. is one of the nation's largest auto service companies and major tire retailer. We own and operate more than 1,200 stores in 32 states and our stock trades on the Nasdaq (MNRO). The Monro family of brands includes some the most recognizable names ...