5 years ago · 2 min. reading time · 0 ·
Let People Know You're There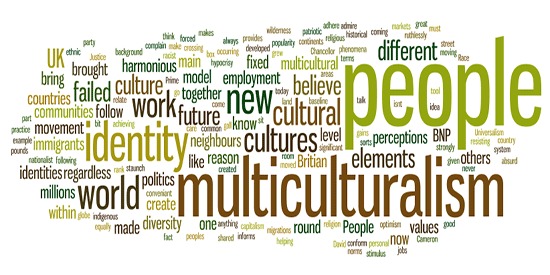 It's Saturday and I went to the college campus to work on my blog. Booths were being set up for an event. I went to the library to use the computers. After internet surfing I took a walk around the campus. While I was walking I heard bagpipes playing
I walked to the booths and asked someone about the event. A lady told me it was International Day at the college. Then I asked her how much the coffee costed. She said I was at the student volunteer booth and the coffee was for people working the event. I thanked her and walked to the main platform.
There was music playing in a European language. I saw people in costumes. I took a guess they were traditional clothes from the countries their families were from. I watched as 20 people named different countries. The music changed each time. When I left to go back to the library there were more people going on stage. Who would have thought there's a Global
Village in this farm town!
I thought to myself, how can people from so many cultures live here and get along with each other?
Then I remember running into my Cousin Ester the other day. She has a learning disability.
She's 50 years old and told me her high school graduation is nest month, then she's going to college. She never stops trying. If it wasn't for her learning disability she would be in business for herself and not be collecting SSI. 
Ester is my favorite Cousin!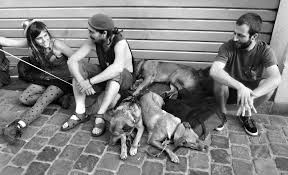 We went across the street to get some breakfast. On the way there we saw some street people who looked like a rough crowd. They all Smiled at Ester, gave her a hug and started talking to her. She invited me to her church one Christmas and they had a rehab center there. I figured that's how they knew her.
I would have normally walked past them but Ester introduced me and said I was her cousin. They said hello, and like magic, I was their friend too.
Back to the Question-How so many people from different cultures live together and get along?
A couple weeks ago I was watching a National Geographic program on homesteaders. One homestead was having a problem with bears and cougars on their land. The guys helping them worked with a woman who was afraid. They got her a firearm she could actually shoot and told her she needed to start shooting her gun and walking a perimeter so the predators would know she was there too.

You have to let people know you're there.
Written By Mark Blevins

Thank You For Reading

About Me
I was a Construction Worker and Commercial Fisherman. An injury on a fishing boat in Alaska forced me into early retirement. Now I'm a Writer and Blogger. Having to start over forced me to realize people are more than their job title.Contact me at mark_blevins1@morethanatitle.net and follow me on Twitter https://twitter.com/Bllevins
You may be interested in these jobs
Found in: Lensa US - 2 days ago

---

About Spark Education Spark Education is a fast-growing global online education platform offering small-group classes for kids in Math, Chinese, and Logic. · Our mission is to "spark passion for learning, ignite lifelong growth". We offer a portfolio of products and classes inclu ...

Found in: Jobget US Premium - 1 day ago

---

2180 Bradley Ave., Neptune, New Jersey, 07753, United States of AmericaDaVita is seeking a Registered Nurse who is looking to give life in an outpatient dialysis center. You can make an exceptional difference in the lives of our patients and their families dealing with end-stage ...

Found in: Joveo US Premium - 1 week ago

---

USA Labor Services

Lake Ridge

The Postal Service is the largest government related agency in terms of employees. The Postal Service currently employs nearly 1 million people and is hiring nationwide. There is NO experience required, paid training is provided for all job openings. There are MANY different posi ...