5 years ago · 1 min. reading time · visibility ~100 ·
June 17, 19?? 🎂 🍵 ☕️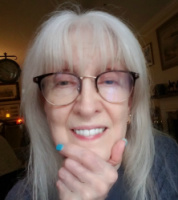 So out with the old and in with new
By keeping my sights in a broadened view
Time can warp a mind into worrisome channels
Dimming the lights at the end of the tunnels
Please let me grow older without being confused
And, let me be useful without being used
Growing older can be quite a scare
If you wait too long to show you care
For me a birthday is drawing near
Which I will welcome without fear
Of years gone by I prefer not to dwell
My numbered years I shall not tell
So out with the old and in with the new
Keeps me young from my point of view
June 17th, being my birthday, is the 168th day of the year, leaving 197 days until the end of the year. There are three birthstones for the month of June. 
The pearl is the only gem from living sea creatures and requires no faceting or polishing to reveal their natural beauty.
The Alexandrite, an extremely rare chrysoberyl with chameleon-like qualities. Its color is a lovely green in both daylight and fluorescent light; it changes color to a purplish red in incandescent light.
The third stone is the Moonstone. A phenomenal gemstone, moonstones show a floating play of light (called adularescence ) and sometimes show either a multi-rayed star or a cat's eye. 
 
The zodiac sign for June is Gemini – June May 21 to June 20. Those bearing the Gemini zodiac are incredibly flexible people who can adapt to almost any situation. They also possess a tenacity that not only enables them to rise above major setbacks but to take full advantage of negative situations as well. Inherently curious, Geminis are also experts at unraveling mysteries of any sort.
I'll take one of each, please. Oh, and I'm not particular; rings, necklaces, earrings, or bracelets will be fine. Thank you :)
Cheers!
Franci Eugenia Hoffman
To be a beBee bee is to be.
Franci enjoyed a dedicated career in the insurance industry for over 20 years being rewarded both professionally and personally. Now it's time for Franci to follow her dreams by doing things she enjoys…spending time with family, learning, sharing, traveling, and writing poetry. Franci's writing and creative endeavors can be found at her blogs, Eugi's Causerie and Eugi's Potpourri. Franci has authored eBooks Fanciful Delights and Mama, me and Mother Nature, and also has writings at Spillwords, PoetrySoup, and beBee.com.




 
You have no groups that fit your search