9 months ago · 1 min. reading time · visibility ~10 ·
JORDAN HONORED BY TRUMP AS "A MAN WHO KNOWS HOW TO USE HIS LIPS"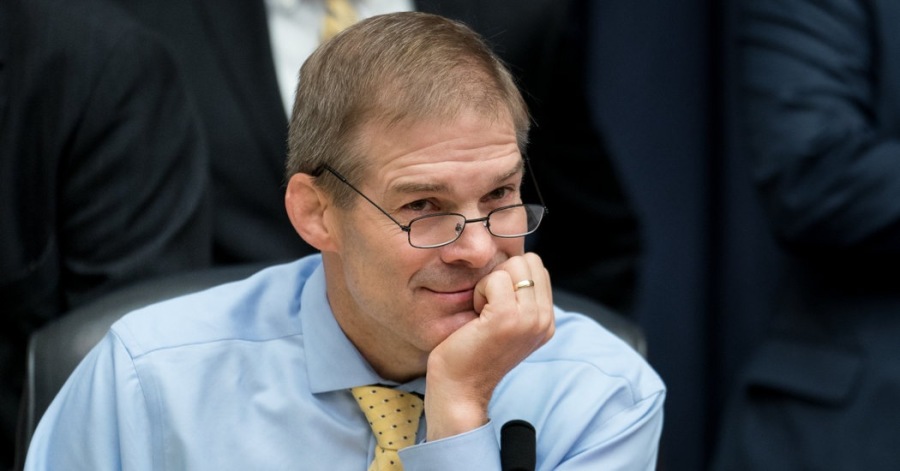 Rep. Jim Jordan used to be a wrestling coach at Ohio State University, but he didn't have to put President Donald J. Trump in a half nelson to get a full throated compliment from the big man.
"I love Jimbo," the maniac-in-chief said. "He has some of the softest lips in Congress and he knows how to use them."
Today Trump awarded Jordan the previously prestigious Presidential Medal of Freedom, the highest US civilian honor. Other notable shitbirds Trump has awarded Medals to include Rush Limbaugh and Rep. Devin Nunes.
"Both Jim and Devin deserve this honor," Trump told The Lint Screen. "Each man is a great ass kisser in his own right. They're in the same league as Ted Cruz or Kevin McCarthy, or even Josh Hawley. These men have consistently coddled and enabled me as I've done my high crimes and misdemeanors. They'll back all my looney conspiracy theories, no matter what. That kind of behavior does not go unnoticed by me."
"I knew from the first time I puckered up and planted two lips the president's pillows I was in love," Jordan said. "It just felt like I had found my home. I'm not taking anything away from Devin, but I think he's more of a sloppy kisser. I like to keep my kisses dry and passionate. Firm and warm pressure, that's my secret."
These weasel traitors to democracy have continued their assault on the Constitution throughout Trump's reign of terror.
"Hell," Jordan proclaims, "we even backed him on his recent bullshit election fraud cases. And we encouraged the murderous rampage ransacking of the U.S. Capitol. Whatever it takes, we got the president's backside. People like me, we're complicit cowards. We need a strong daddy figure like the president."
"Jim, I love you," Trump said, grabbing the coach and planting a kiss on his face cheek. "You're with me to the end, right, buddy?"
"Right, Skipper," Jordan said. "I'm always there for you! I've got no soul, no morals, no sense of decency."
"My kind of guy," Trump said, as he undid his trousers and Jordan dropped to his knees and went to work proving his mettle in earning his medal.
———————————————————————————————-
Enjoy PD Scullin's debut novel "SAWDUST: Love is wilder than a circus," a humorous romp across America with a circus in the early '80s. You're a click away from a helluva fun ride. Buckle up and go.
You have no groups that fit your search