5 years ago · 4 min. reading time · visibility 0 ·
Jobs I Had Before I Was a Doctor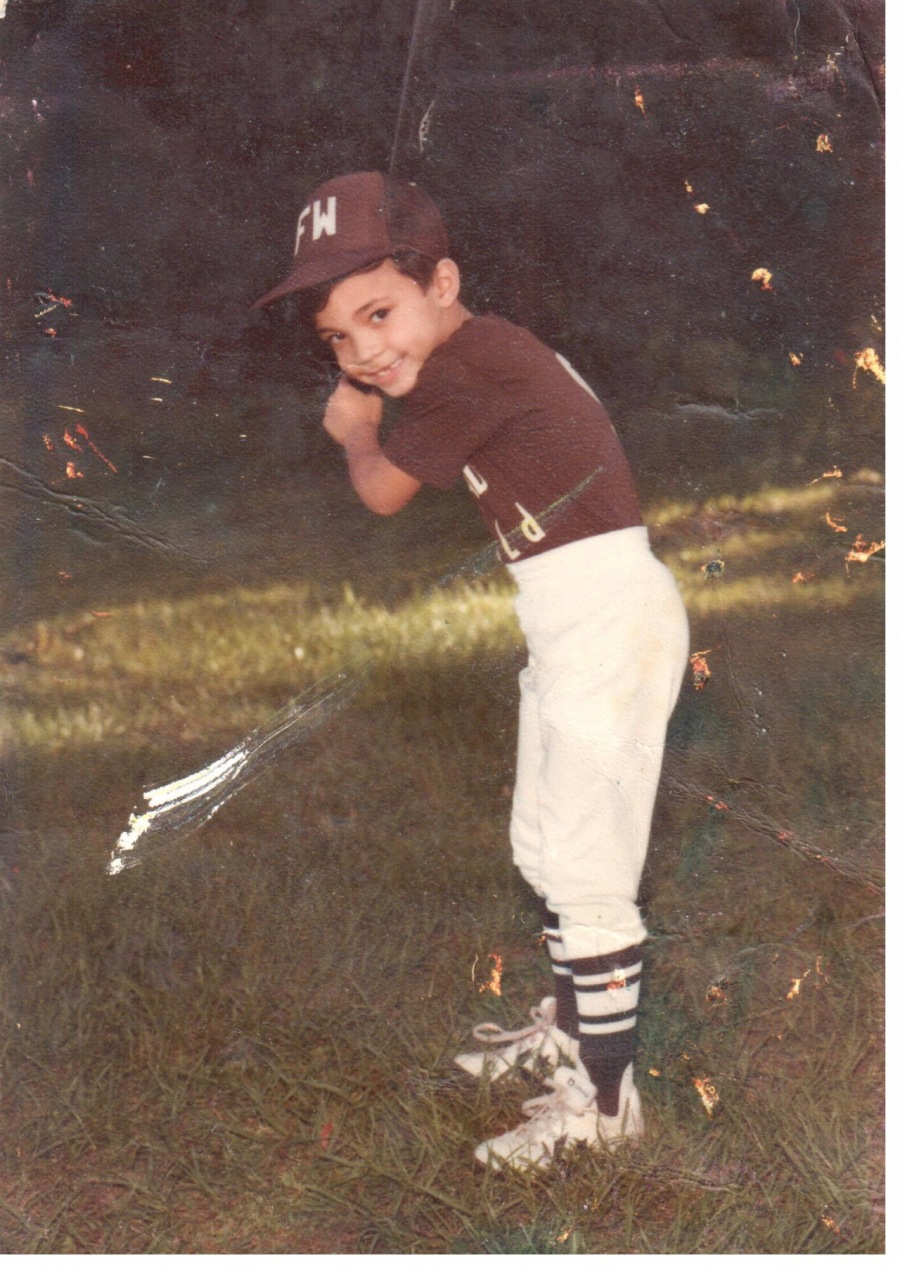 I GOT MY FIRST JOB AT AGE 6. Granted this wasn't my first regular job, but it was the first one I was paid to do by a person outside my family. When I was a kid there was a development at the end of our street in Medulla, Florida called West Oaks. As they bulldozed trees and put up houses, there was a need for construction cleanup. One day as I was collecting tadpoles, a older black gentleman who was doing construction cleanup yelled, 'Hey little man, you want to make some money?' My immediate thought was, 'Yes!' 

So I picked up the different things he told me to pick up and put them in a pile. As darkness approached my job ended and I was paid 1-2-3-4-5-6 dollars. I remembered counting each bill as he put them in my hand. Just about that time my Dad pulled up rather quickly with a look of frustration, 'What are you doing?! I'm been looking all over for you!' and then I showed him the money and I said, 'Working.' As I spoke a grin replaced his sour countenance.  

Lesson Learned: Work is good because you get paid.

My next job was mowing lawns. I worked for a maintenance crew at the Florida Baptist Children's Home. I made about $2.50/hour mowing lawns a few hours a day after school. I remember the houseparent Ellen telling me, when I first declined the job, 'Your father would be disappointed.'  I took the job. I ended up saving about $110 after making small withdrawals to buy Now N' Laters and other small things. I bought a Nintendo with the rest.  My Dad made up the difference. That was 1989.

Lesson Learned: You should work, even if you don't really want to.

My next job was my first 'real' job when I turned 16. I couldn't wait to turn 16 JUST so I could get a job and make money. I hated being broke. I remember once selling a Nintendo game to make $4 and then thinking, 'This is not good enough, I need a job!' 

Well, this was my first taste of disappointment. I was a 'waiter' in a low-end Chinese restaurant, China Inn. I got the job because a friend of mine worked there. He warned me though, 'Be careful, she [the owner/manager] will take your tips.' And did she ever. I didn't understand what the hell to do as a waiter and there certainly wasn't any training. After a few shifts I was paid $15 and told, 'We'll call you when there is more work.'

Lesson Learned: Go with your gut with employers. I should have never taken the job when I found out she was a thief.

My next job was working at Taco Bell. Here is where I finally was able to make real money. I started as a regular employee and ended up as a shift leader. I worked about 30 hours/week during the school year and then 40 hours/week when school was out. I made enough to buy a truck, pay for my insurance, buy clothes, buy food. I also learned how to deal with people from every walk of life: smart people, dim people, rich people, poor people, nice people, rude people. I learned about management and how to do customer service. I also learned how to work hard but have fun at the same time. Looking back on this time, it was actually a great time and I still reminisce with my old workmates Danny Jones and Terry Palmore about it today.

Lesson Learned: Work hard, make money, and get a better paying job as soon as possible.

Next I was a carpenter's assistant/laborer in Sedona, Arizona. I worked for a company called All Seasons Resorts in their construction division building timeshare resorts. I got this job because my girlfriend's father was the CFO. It was a fun job. I got acclimated to the climate of the desert where you don't sweat a drop because it evaporates instantly. I got over my fear of heights for the most part. Riding to the top of a three story building on the front of a forklift will do that for you. I also learned some basics of building construction. 

Lesson Learned: Learn more about important things like building construction when you can. I should have taken more opportunity to learn from the carpenters I worked with.

Next I was as a lab tech at IMC-Agrico in Bartow, Florida. This was a summer job I took during a break from the University of Florida where I was studying microbiology as an undergraduate. I got the job because my step-mom Kathy was employed there and they reserved these spots for kids of employees. 

It was the highest paying job I had up to that point. I processed soil samples called 'splits' to analyze them for contents to determine where to drill for minerals, phosphate in particular. It was an interesting job. It sounds technical but it was really about washing soil from solid chunks to separate into sand, rock, and clay. Then each sample was ground up and sent to the actual lab for analysis.  

Lesson Learned: More high tech job, more pay.

My next job was my first job as a college graduate. After I graduated from UF in 2000 I knew I planned to go to medical school, but was not yet accepted. My degree was in microbiology which I studied because I thought it would prepare me best for med school. Unfortunately the job market for people with a BS in microbiology is not great. 

One day I was looking for work at the local unemployment office (then known as the Agency for Workforce Innovation) in Lakeland, Florida and I was offered a job to work processing unemployment claims. I took the job and learned how to use outdated DOS systems and basics of employment law.

Lesson Learned: Lots of tidbits about human resources that I still use today.

My next job was pool inspector. I got this job on my second bite at the apple. The first time I interviewed for the job I was told the basics of it: you have to use colorimetric testing to determine pH and chlorine concentration. I was asked on the interview, 'Do you think this is something you can do?' I didn't answer, but then I realized he was serious. I said, 'Yes, I think so.' I didn't get the job, passed over for someone with more 'experience.' Five months later when that guy washed out, they called me. I used to love swimming at Circle F Ranch and the Flaming Arrow Boy Scout Camp on hot days. There are some really beautiful areas in Polk County.

I was a pool inspector for 1.5 years before I got the call that said, 'You're accepted!' from University of South Florida College of Medicine. I made a lot of good friends there including my buddy Don LaFleur who was 37 at the time I started (I was about 22).  I remember thinking, 'He's cool for an old guy' because he liked Metallica. 

Lesson Learned: People in their 20s think people older than them are old, very old. Don't swim in public pools in the summer until you've checked the chlorine level.


"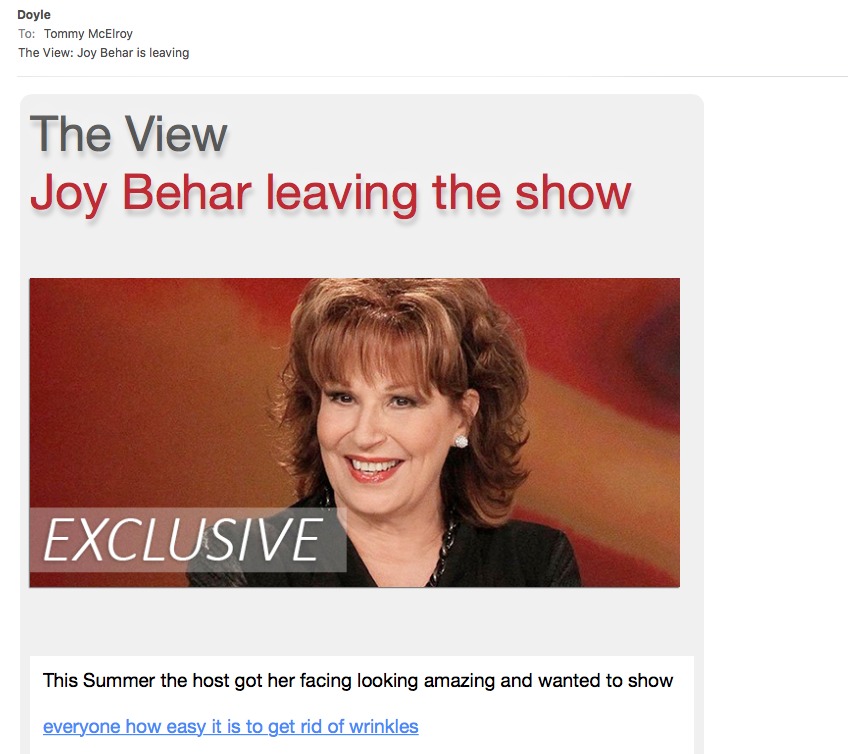 Communication Breakdown
Today I opened my email for the first time to the ...
5 years ago · 2 min. reading time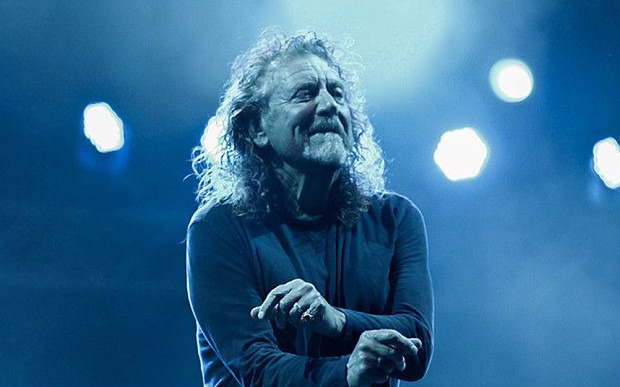 Make Your Mark, Like Robert Plant Did
Imagine a world without Led Zeppelin. Legendary Ze ...
5 years ago · 1 min. reading time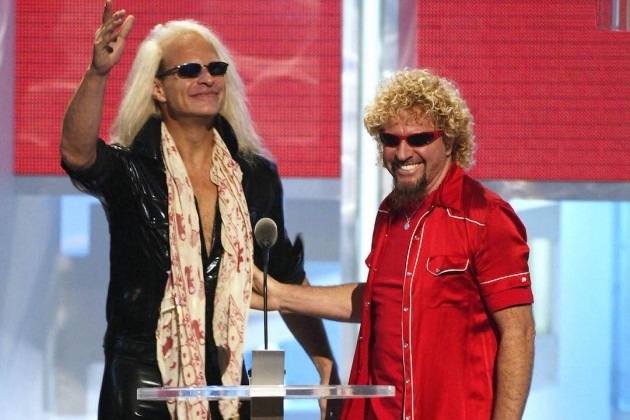 Changing Lead Vocals: Rock's Best 1-2 Punch
Throughout history rock bands have had to replace ...
5 years ago · 5 min. reading time
You have no groups that fit your search