1 year ago · 1 min. reading time · ~10 ·
Is Sheltering Children Harmful?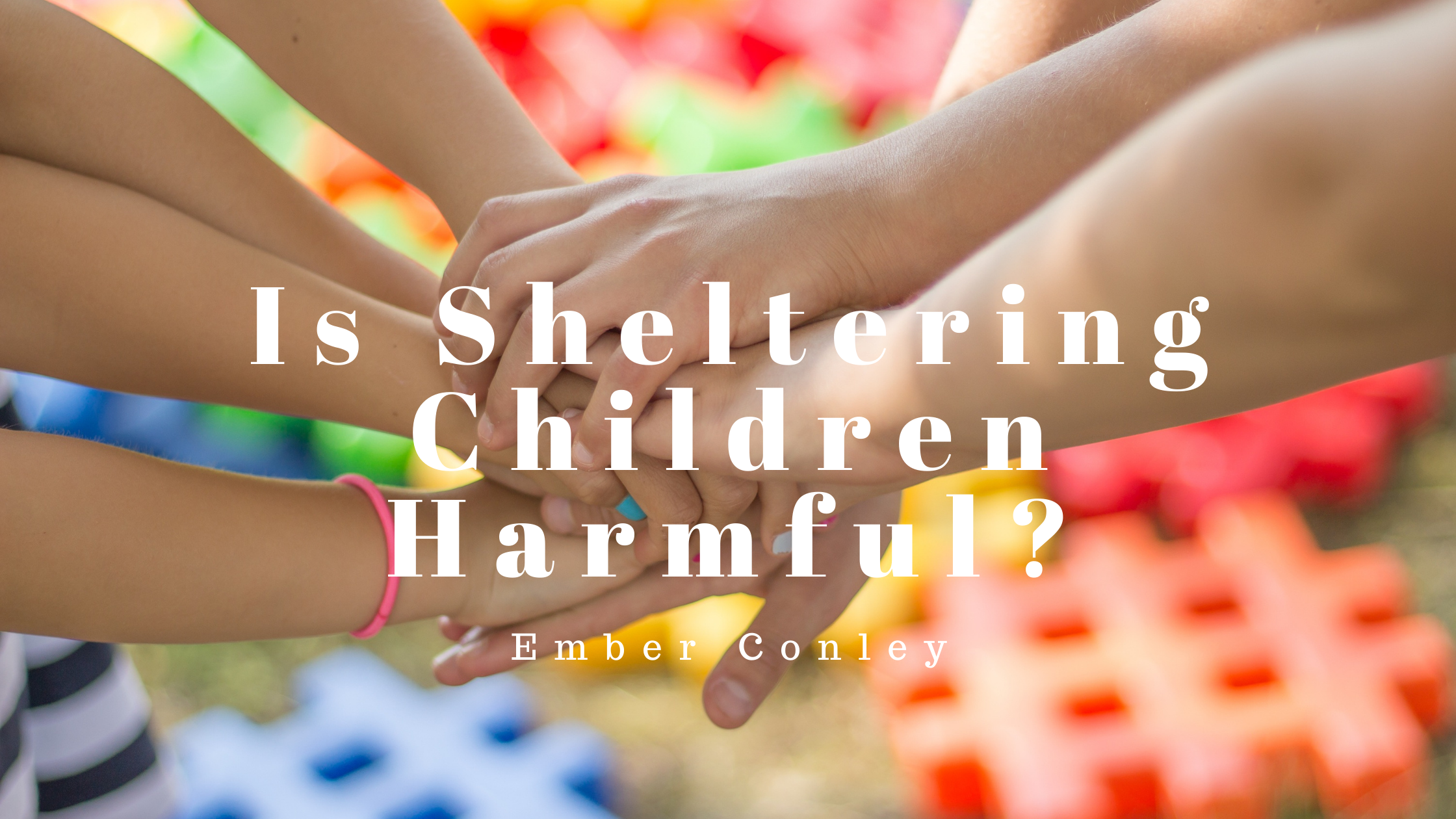 So, what exactly is the difference between sheltering and protecting your children? Sheltering is the point at which protection becomes out of control. This can mean not allowing your child to play outside because you fear that he or she may get hurt, or not allowing him or her to walk to the park with friends (at an appropriate age) because of your extreme fear of "stranger danger." While it is admirable to vigilant, sheltering can cross a line where it can impede a child's natural development.
Sheltering is, unfortunately, more due to the parents' fear than the child's. Children and teens need to explore the world freely and mostly on their own terms in order to mature properly. While sheltering may start off as good intentions by all concerned, the act can certainly hinder growth.
Unintended Harm
In order to, in time, navigate the world on his or her own, a child first needs to experience it, warts and all. This is, of course, within reason. However, it is certainly okay to provide young ones with a sense of security and safety, and this is an important function for a caregiver to provide in the years that it takes for one to internalize this courage within his or herself.
That said, there are ways to test whether or not you are over-sheltering your children. For one, are they upset when things in life do not go according to their anticipated plans? Are they nervous about doing things independently and making their own decisions? Do they avoid new experiences? Do they tend to overly rely on you for help with simple tasks? These are ways in which you can determine that your children are too sheltered.
Other unintended consequences of sheltering include: difficulty speaking up for themselves, anxiety, low self esteem, being unable to handle failure or rejection, and fear of making friends, traveling, and trying new hobbies.
Protection Without Sheltering
There is no specific formula that mental health professionals recommend for parents that may feel like they are sheltering their children. The best advice that they can give to parents is to step back and allow their children to experience uncertainty, failure, anxiety, and sadness. They can be there to lend support and a helping hand, but parents need to allow children to develop resilience to distress, so they have those necessary skills as an adult and to use throughout their lives.
You may be interested in these jobs
Found in: Jooble US - 3 days ago

---

NeuroTech X

San Francisco, CA

Senior AI Scientist – Multimodal Translational Medicine Computational Biology · South San Francisco, California · Full time · The Position · Senior AI Scientist – Multimodal Translational Medicine · We seek a highly motivated AI Scientist within Oncology Biomarker Developme ...

Found in: Talent US± - 6 days ago

---

Your time. Your Goals. · What is DoorDash · Available in over 4,000 cities in the U.S, DoorDash connects local businesses and local drivers (called Dashers) with opportunities to earn, work, and live. · As a Dasher, you can be your own boss and enjoy the flexibility of choosing w ...

Found in: beBee S2 US - 4 days ago

---

Doubletree Canton Downtown

Canton

Full-time

$200 Sign-On BonusAs a wholly owned subsidiary of the Hall of Fame Resort & Entertainment Company the Doubletree Canton by Hilton is already a high performing and extremely important asset within the company. If you are looking to be part of a high growth, visionary environment w ...