Is Content Really King on Social Media… Or Just the Joker?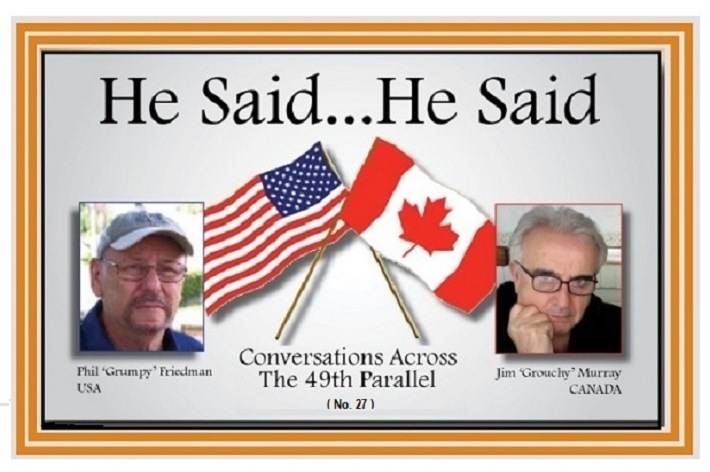 DOES WHAT YOU PUBLISH MATTER OR JUST HOW MUCH YOU PUBLISH?
Preface:  When I first suggested this concept to Jim Murray, the model I had in mind was the famous 1960s traveling exchange between Bill Buckley and Gore Vidal, both masters of acerbic contretemps. But while we both thought it worth a try, we had absolutely no idea how well or not it would be received.   Well, now we do. This marks the third year and the 27th installment of the ongoing verbal sparring between Jim Murray and me. We've covered some significant topics and some not so significant. But always, a major part of our objective in doing this series has been to stimulate open discussion. And the same is true here, which is why we invite you to join the conversation.


PHIL:
Almost every day, we read one post or another or maybe a half dozen about how ― dum dee dum dum ― "CONTENT IS KING!"
Sometimes the statement is made by the ownership or management of a social media platform. Yet, I rarely, if ever see that dictum being converted to action.
To the contrary, I see actions undertaken that work counter to treating Content as an important piece of the digital publishing puzzle. Why do I say that?
Because if Content were truly King, LinkedIn would never had dismantled those parts of its system which supported writers and bloggers. And LI would never have undermined the operation of its Groups ― where in the first decade or so of LI's existence, literally mountains of engagement were generated. But it did.
If Content were truly King on social media, beBee and other SM platforms would be finding ways to encourage writers to produce bubbling brooks of high-quality content rather than raging rivers of Insipidipity. But they don't.
As I see it, in the deck we're playing with on Social Media, Content is not King. The Joker, maybe. But definitely not the King.
If anything is King on social media, it's Quantity. The more you can post, the better. And the greater common denominator you can reach, even more so.
Because contrary to all the wishful claims made on behalf of algorithms and "Artificial Intelligence", the most that can be accomplished by social media stats collectors is to quantify ― in other words, count ― posts, comments, likes, clicks, etc.
And since the stats form the basis for monetizing a platform, well, you can understand why Quantity is King. Unfortunately, nowhere is Quality given more than lip service.
Does that trouble you, Jim, as much as it does me? Do you ever wish for a digital self-publishing environment that was primarily writer- and reader-centric? Do you think that such is even possible, given the large investment necessary to launch, build, and maintain a social media platform that does not require you to pay if you want to play?


JIM:
You know, on this topic, you and I both may view it with a bit of a jaundiced eye because we are professional writers. We are among the ones who felt the pain of the LinkedIn claw hold first and most emphatically because both of us were pulling decent numbers there and making some good connections.
The other issue is being writers we both tend to think of 'content' as primarily long format blog posts. And while that may be an important 'type' of content, it's certainly not the only type.
Look at what made somebody like Candice Galek a superstar on social media, for example. Chicks in bikinis up the wazoo. Look at all those big-time life coaches. It's mostly video content. The list goes on.
You and I are writers and are really writing the stuff we do to build an audience and create awareness for what I euphemistically refer to as our personal brands.
So for us content is absolutely king IMHO. Because we are in the quality content generation business.
And here comes the 80/20 Differential that states: In no uncertain terms is any more than 20% of all generated content 'quality'. It's mostly crap. And for that reason alone it's hard to consider it king of anything other than some dung heap.
But to sustain the metaphor, I honestly don't give a shit. To quote Trump. "The system is rigged'. Social media sites need to post as much content as possible so they can con people into believing that there's all this activity and all these willing customers when we both know that's bull chips.
And the so-called 'content creators' think, wow, there's my audience, just chomping at the bit to read my latest insight about nothing in particular. And so they dash it off. And yeah, they have a platform and probably should be grateful for that. But crap is crap and eventually they go away and more crap shows up to take its place.
But you know what, it all sorts itself out in the end.
I consider the blogging that I do, a) A gestalt that keeps my blood pressure under control, b) A bit of a PR tool, and c) Potential chapters for my next book, whatever that turns out to be. It's also fun. I genuinely enjoy doing this. Because writers write.
Having said all that, I can only hope that I have managed to convince you that for me, at least, content is a small k king, maybe a jack, but not, in the case of quality content, a joker. What sayeth thou?


PHIL:
It sometimes concerns me that the things you say make sense to me. But I've learned to live with that.
Contrary to my gut instinct as someone who came to social media from the print magazine sector, I do recognize that "content" includes more than just writing. And while I find most of the self-produced video posted on social media just plain poor, some of it is quite good. For example, the videos that Melissa Hughes does are excellent from the standpoint of script and presentation. Smooth and polished.
But I gotta tell you, most of the rest I see are… uh… um…kinda… ah… jumpy and… um…generally not… uh… very good. Especially the "live buzzes". Which fact, I believe, supports my original point.
The "live buzzes" are extemporaneous videos, self-shot, and non-editable. Which means they are, in effect, video selfies, quick shots suited to attracting the narcissistic Instagram and Snapchat users. They are not effective in attracting the consumers of quality content.
Consider that a top-flite writer like Robert Cormack says he takes about six hours to draft and edit (two or three times) one of his written posts. I'd bet a guy like Cormack would never even consider doing a live buzz ― precisely because you can't edit or polish the product before publishing it.
And that tells us that the live buzz feature is designed for those who want to publish vanity videos of themselves, not for those serious content producers who want to present professional-level work to an audience.
Hey! Wake up there, you under that Panama hat. Doesn't that tell you if Content were truly considered King, and not just quantifiable and measurable fodder for positive stats, live buzzes would not be the fad content gimmick of the moment?
Put another way, if the management of a social media platform genuinely respected Content, would it, at every turn, encourage the posting of videos of predictably low quality?


JIM:
There are those who would argue that this is Phil Friedman at his snooty best. And I can't disagree. But what I will say is that I did not fabricate the definition of content. Somebody else did and I just happened to agree with it.
As for quality, especially when it comes to video. I would imagine (and I'm not bad at that) that it could, and probably will, be argued that it's not about the quality of the content per se, it's about the 'authenticity' of the person making the content.
I have personally never made a live buzz, and I probably never will for the same reasons that you point out in your Robert Cormack analogy. Because I do not and never will equate spontaneity with authenticity.
In point of fact, writing this with you is the most spontaneous it gets for me, and even then, I have to think about it for a while.
I believe what we are both coming to terms with is the fact that content is only king when it is quality content. And quality content only happens about 20% of the time.
But…this is not to say that even crap content is not without some merit. For one thing, I believe, for some, it's a necessary part of the process. You have to crawl before you can walk. That sort of thing.
For others, maybe the realization dawns on them at some point that crap is as good as it gets for them. And they move on.
I was thinking about this yesterday when I wrote a piece that I'm not sure I will publish here. I was thinking about all the people I used to notice on social media but don't notice anymore. Where did they go? And why did they go?
Maybe, just maybe, they came to terms with the harsh reality that while content may be king in the broad, self-serving, keep providing us with content sort of way that most social media sites espouse, that it wasn't really king, or even any level of royalty, for them.
I have never been a big believer is generalizations. Because I am a proponent of individuality, and broad sweeping generalizations like Content Is King, smack of what you referred to recently as hive or collective mentality.
So yeah. Content is something. It's not king unless you think it is. But even then, it's questionable. Strong personal and business relationships are, IMHO, the real King.
Am I still making sense, swami Phil?


PHIL:
Snooty? Snoooo-teee, you say? Are you accusing me of being a literary snob?
Well, I'm not. I hate the work of E. M. Forster. But love the writings of John Sandford, especially his Virgil Flowers series.
Me snooty? That's like accusing a World Wrestling Association fan of being a cultural Brahman, Mr. Panama Hat.
You know, as well, we've kicked "authenticity" around before ― coming to the conclusion, as I remember, that being authentic doesn't help you a whit, if you're an authentic horse's ass.
So where does that leave me?
Well, one place it leaves me is with you, cranking out installments of He Said He Said, which readers seem to continue to enjoy, at least enough to keep us going. See, for example, fellow writer, Paul Walters's, piece, Mum, I've Become a Bee!!!!"
The question is why has He Said He Said been a success with the readership? Hold that thought.
For now, I agree with your observation that the face of posting on social media changes continually, with a lot of the "early voices" now falling silent, one by one.
We tend to think that digital self-publishing platforms have been with us forever. But they haven't.
LinkedIn's long-post publishing platform was fully launched in April, 2014. BeBee's Producer in Spring, 2016. There were a few before that period, a few more during that period, and a number following after. But the fact is long-post self-publishing on a social media platform, as opposed to one's own or someone else's website, has only been around for a very few years. Consequently, we don't really know what a reasonable life expectancy is for a social media writer or blogger.
I suspect the writing and blogging attrition we're witnessing ― and we are witnessing it ― is the inevitable result of so many would-be writers and bloggers simply running out of things to say. For how many times, and in how many ways, can you say "Think positive and you can accomplish anything …"?
You want to know what I really think? Well, I'm going to tell you anyway.
I think that most of the would-be writers and bloggers who are responsible for the vast body of "inspirational" flotsam on the ocean of social media are, for the most part, giving pep talks to themselves. (Egad! I've been hanging around too much with the Metaphor Gang.) And when the advice they so readily mete out fails to help them in their own real lives, their "production of content" dries up. Because what they never learned is that the lifeblood of high-quality content is stimulation.
By the way, this has nothing to do with the "silence" recommended so eloquently by Kate and Don Kerr. For the mindful silence of meditation is by definition empty of noise, and is by no stretch of the imagination "content".
People read or watch or consume content for a variety of reasons ― to be educated or entertained or figure out how to pick up men or women or perform self-ablative brain surgery. Rarely, if ever do they consume content in order to be put to sleep. Unless, of course, they choose to watch re-runs of the original Jack Lord variety of Hawaii Five-O TV shows, which will put you to sleep every time in no more than ten minutes.
Whether content stimulates depends on whether or not it has substance, that is, whether it embodies some measure of meaning, interest, amusement, or other intrinsic value.
And the fact is Content is not king, Substance is  ― which apparently is something many people have yet to learn.

Postscript:   Please keep in mind that JimMurray can, and always will speak for himself.  He will also publish his own parallel version of this HE SAID HE SAID No.27. So, you are free to post comments directed to either Jim or me, on either his post of HSHS No.27 or mine here. And you will always get an answer one way or the other.  If  you don't want an answer, but only want to send hate mail, please direct that to Jim. I get enough of that, already. :-)

Author's Notes:  If you found this interesting and would like to receive notifications of my writings on a regular basis, click the [FOLLOW] button on my beBee archive page. Better yet, you can arrange on that same page to follow my "blog" by email. As a writer-friend of mine says, you can always change your mind later.
Feel free to "like" and "share" this post and my other articles — whether on LinkedIn, Twitter, Facebook, or Google+, provided only that you credit me (and in the case of "He Said He Said", Jim as well) properly as the author(s), and include a live link to the original post.
About me, Phil Friedman: With 30 some years background in the marine industry, I've worn numerous hats — as a yacht designer, boat builder, marine operations and business manager, marine industry consultant, marine marketing and communications specialist, yachting magazine writer and editor, yacht surveyor, and marine industry educator. I am also trained and experienced in interest-based negotiation and mediation.

In a previous life, I was formally trained as an academic philosopher and taught logic and philosophy at university.
Before writing comes thinking (the optional-to-read pitch):  

As a professional writer, editor, university educator, and speaker, with more than 1,000 print and digital publications, I've recently launched an online program for enhancing your expository writing: learn2engage — With Confidence. My mission is to help writers and would-be writers improve their thought and writing, master the logic of discussion, and strengthen their ability to deal with disagreement.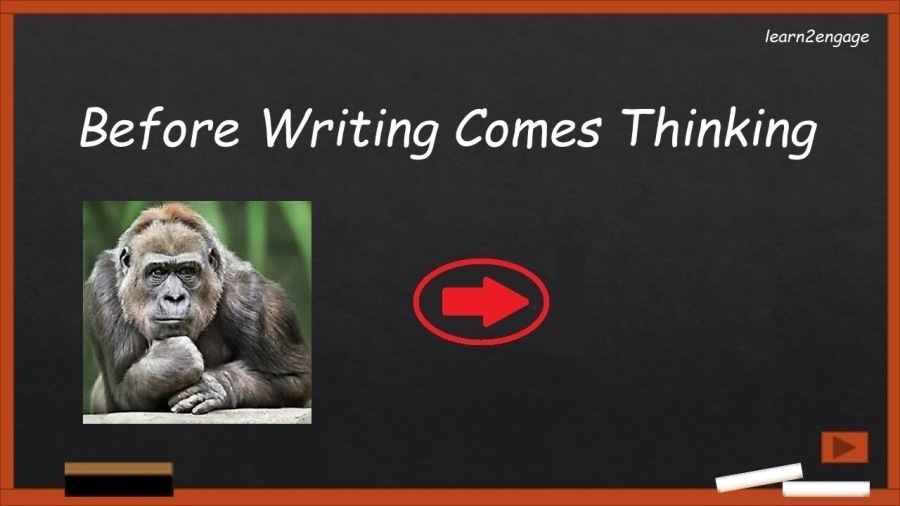 For more information, click on the image immediately above. Or to schedule an appointment for a free 1/2-hour consult or to sit in on one of our online group sessions, email: info@learn2engage.org. I look forward to speaking with you soon.   


#SOCIALMEDIA #CONTENT #CONTENTISKING #CONTENTMARKETING #BEBEE #DIGITALPUBLISHING #SELFPUBLISHING #WRITING #CONTENTCREATION #WRITEBETTER
"""""""""""
You may be interested in these jobs
---

PHP

Kingston, PA, United States

PHP is seeking a travel nurse RN Med Surg for a travel nursing job in Kingston, Pennsylvania. · Job Description & Requirements · Specialty: Med Surg · Discipline: RN · Start Date: ASAP · Duration: 13 ...

---

Jobot

Pasadena, United States

Controller opportunity with established Automotive Group · This Jobot Job is hosted by: Austin Younglove · Are you a fit? Easy Apply now by clicking the "Apply" button and sending us your resume. · Sa ...

---

Anders Group

Charlotte, NC, US, United States

$1814.0 per week · Healthcare experience is REQUIRED to be considered for this position · Radiologic Tech Radiologic Tech · Location: SALT LAKE CITY, UT · Start Date: 01/02/2024 · Shift: 3x12 Nights · ...