4 years ago · 1 min. reading time · visibility 0 ·
Inside The Mind of General Kelly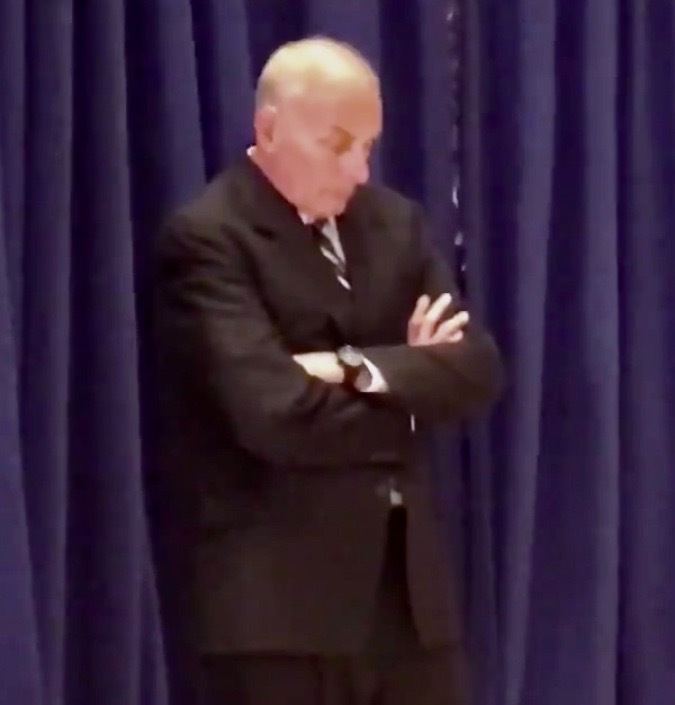 Using a new innovative technology, The Lint Screen has developed a device with the ability to read the minds of mortals.
We hacked the skull of General Kelly, the newly-appointed White House Chief of Staff, as he listened to President Trump's comments on Charlottesville Tuesday. Here is a brief sampling of his thoughts:
"No… no… don't say that… no… NO!!!…
Good God, what are you doing???
Please, please, please, for once in your life, shut your pie hole!!!
NOOOOOOOOOOOOOOOOOOOOOOOOOOOOOOOOOOOOOOOOOOOOOOOO!!!!!!!!!!
Do you have any idea what you're talking about???
Stop, please, stop now, I beg of you…
I blame myself, what kind of an idiot knowingly steps on a land mine? Hell, does a tap dance on a land mine! What was I thinking accepting this position?
Breathe, John. Breathe! Relax. He has to shut up soon…
No. Nope. No such luck. The man is incapable of silence. Unbelievable.
War — I need a war to fight to take my mind off this insanity.
A good war would be so nice. War is predictable, rational. War makes sense. I wish I was in a nice war instead of here…
WHAT????!!!
No, no, no, what the hell are you doing???!!!!!!" Stop!
And, scene.
##########################################
Patrick Scullin is an empathetic adman and founder of ASO Advertising.
He has two blogs: Empathetic Adman (marketing pontification) and The Lint Screen (satire, smartassery humor, pop culture ramblings, and advice for people getting hip replacements).
"