5 years ago · 1 min. reading time · visibility 0 ·
I've Been beBeed!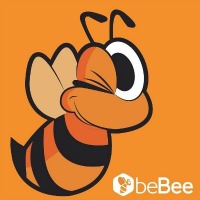 I've been bebeed!
beBee here, beBee there
beBee everywhere
I like to jive
I own a hive
I like to mingle
Maybe create a jingle, or two
I like to read
Yes, indeed
I like to Yak, and
I got your back
Oh, I don't talk back
Yep, blah, blah, blah
Isn't this the key
The camaraderie?
Do you dare to share?
Sure, if you care
BeBee's in the news
We're not crying the blues
So continue to pollinate
Then we can celebrate,
beBees success
Beecause we're the best
-Franci Eugenia Hoffman
To be a beBee bee is to be.
Franci enjoyed a dedicated career in the insurance industry for over 20 years being rewarded both professionally and personally. Now it's time for Franci to follow her dreams by doing things she enjoys…spending time with family, learning, sharing, traveling, and writing poetry. Franci's writing and creative endeavors can be found at her blogs, Eugi's Causerie and Eugi's Potpourri. Franci has authored eBooks Fanciful Delights and Mama, me and Mother Nature, and also has writings at Spillwords, PoetrySoup, and beBee.com.
You have no groups that fit your search