1 year ago · 2 min. reading time · ~10 ·
Blogging
>
Javier blog
>
I am in favor of the elimination of cash, and you ? what is your opinion ?
I am in favor of the elimination of cash, and you ? what is your opinion ?
As I have to pay taxes religiously to the last euro and many other professionals are free of it because their way of working and income allows them to evade taxes, I am in favor of the elimination of cash.
The elimination of cash has been on everyone's lips for a long time, but is it feasible? Do you think cash payment has an end date?
What are the advantages and disadvantages of eliminating cash?
There is a lot of controversy here and not everyone believes that the elimination of cash is a good thing for society. Just as there are many people who believe it is a necessary step forward.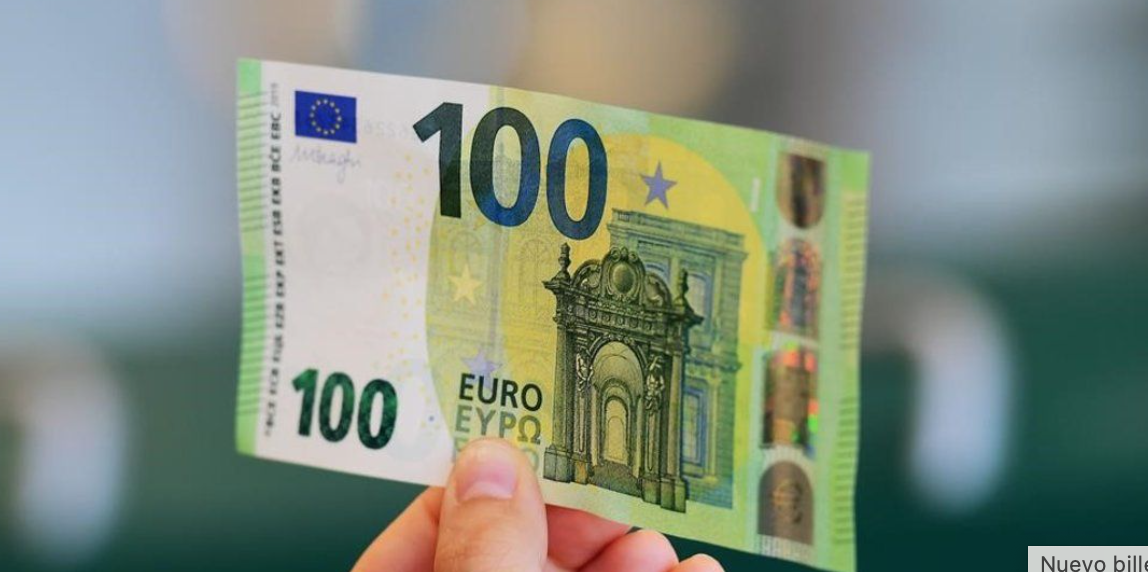 These are the most common arguments among those in favor and against the eradication of cash.
8 Advantages of eliminating cash

Reduction of speculation, fraud and money laundering.
The elimination of physical cash would bring benefits in the fight against fraud and money laundering. It would put an end to tax havens, banking transactions of dubious legality, creation of mirror companies, tax evasion...
Cost reduction
Although these are very residual, costs would be reduced. Costs of production, maintenance and management of cash.
Pandemic prevention?
This point is not clear, but it is true that the Organization of Consumers and Users (OCU), the Ministry of Industry and the European Banking Authority recommended the use of contactless payment methods during the pandemic.
Reduction of certain crimes
Certain crimes such as drug or arms trafficking would be reduced as payments would be made in cash.
New payment methods would appear
By eliminating cash, new payment methods would appear, encouraging technological innovation in the sector.
Control of monetary policy
Monetary policy could be completely controlled.
Elimination of contagion between banks and countries
In situations of banking or financial crises, the risk of contagion between banks and countries is eliminated.
End of mass withdrawals
In situations of banking panic, there would be no massive cash withdrawals, deposits would simply be transferred from one bank to another.

Drawbacks. 8 reasons not to eliminate cash
 
What about people's freedom?
There are many who argue that the elimination of cash would cause a reduction in freedom, a loss of privacy and in the direct control we would have with all our movements. There would be a complete financial record with all our movements throughout our lives, our consumption habits and geographic location quite accurately. Our bank would know everything about us, where we have breakfast, where we eat, where we shop, which brands we use...
Loss of decision-making capacity
Hand in hand with the previous point, we can add that we would lose the ability to decide how we want to pay at any given moment, in cash or by card.
Bankarization of the economy
Banks would have more power since they would increase their liquidity and gain bargaining power vis-à-vis customers.
Savings would be reduced
Another consequence would be the reduction of savings since we are more conscious of our spending when we do it in cash, it makes us more prudent.
Generation of new inequalities
Generation of new inequalities due to the difficulty of certain groups to use only bank cards or digital means of payment. For example older people or more vulnerable economic groups. In addition to the fact that many people are simply reluctant to pay by card.
Digital divide
Since not all territories have the correct data coverage to make digital payments operational, a digital divide would be created.
Higher costs for businesses
Many businesses consider that the commissions they have to pay for having dataphones or for allowing card payments of any amount are high. In addition, there are intermediaries; it is no longer just you, the buyer, and me, the seller. These intermediaries charge either in money or in data.
Possible increase in online crime
As all transactions are carried out telematically, we would expect an increase in online crime or an increase in the cost of preventing it.
You may be interested in these jobs
Found in: Jooble US - 3 days ago

---

Beth Israel Deaconess Medical Center

Boston, MA

Job Posting · Job Summary: The Room Service Assistant ensures a high-level of patient satisfaction with regard to customer service, quality of food, accuracy of the menu, timeliness of tray delivery and pick up, among other services offered within the department. This position pe ...

Found in: Jooble US - 1 day ago

---

Signup on Hired to find your dream job (remote work available) as a Frontend Engineer at one of 10,000+ companies looking for job seekers just like you. · Companies on Hired apply to you You'll receive salary and compensation details up front - before the interview. By crafting a ...

Found in: Talent US± - 3 days ago

---

Traveling Nail Technician · Soothe, the leading spa services on-demand platform is looking for a Traveling Nail Technician. Soothe connects you directly with clients and pays more than 3x the industry standard. If you are ready to be your own boss and have the flexibility then th ...