2 years ago · 5 min. reading time · visibility 0 ·
How Your Small Business Can Profit From Facebook Ads in 2020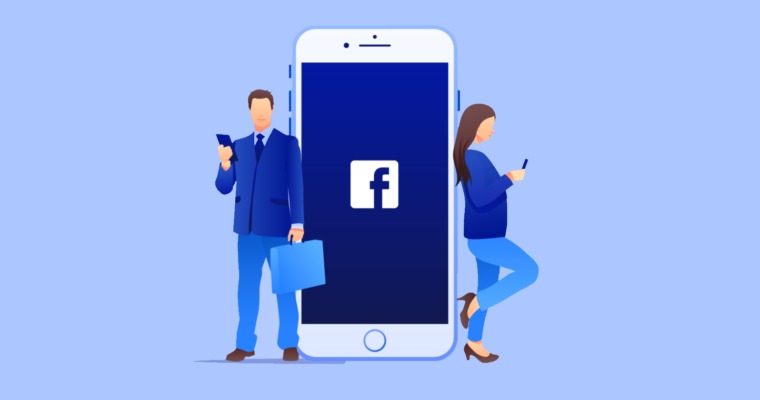 Do you feel that the number of responses you're generating from your Facebook ads is decreasing each and every single day? 
Are you finding it more challenging to convert people from your Facebook ads into paying customers than you did two years ago? 
If you think it's hard now, it's only going to get more complex and costly in 2020.
Today's post is going to discuss how your small businesses will still be able to profit from Facebook ads in 2020.
A Review of Facebook's Statistics
Facebook has over 7 million active advertisers according to Facebook's chief operating officer, Sheryl Sandberg. Facebook currently has 2.4 billion active users - about one-third of the entire planet. The ratio: Facebook has 342 active users per advertiser. 
So, not only are there more brands promoting ads on Facebook these days, but it's becoming harder and more expensive to get clicks.
Cost & Clicks
Facebook ad's Cost-per-Click (CPC) on news feeds have gotten more expensive this year. In 2018 Q2, an average ad cost was roughly $0.43. In Q2 of 2019: $0.64. 
And the Click-Through-Rate (CTR) of newsfeed ads has also decreased. In Q2 of 2018, it was 2.24%. In Q2 of 2019: 1.2%. 
In other words, we are paying 33% more per ad for half the results. 
According to Instant Page, the average Facebook ad converts roughly 9.21% across all industries. You would have to pay on average, $64 to get nine conversions. 
Conversions Do Not Equal Sales
Now, conversions doesn't necessarily mean a sale either in this context. It could be just collecting an email. So it doesn't necessarily mean you're making a positive ROI. 
The real question that comes to mind is, "How can you still profit from Facebook even though your ads are getting less clicks and it's getting more expensive?"
Step One
Do not go for your profits in the first contact with your prospects. 
It used to be that you would just place your ads in front of people, would send them to your product or service page, and try to get them to convert them - and boom - you're making money! Now, that is an out-dated strategy and it is expensive. 
A great way that we will generate sales in 2020 (and we found this to be much cheaper) is we first take an ad on Facebook and drive them to a content or educational piece. This is usually an informative blog post or a tutorial type video.
You want to educate your prospects as your first step. You're involving them in your branded content. You are establishing brand recognition, professional credibility, and trust. 
You're Now Building A Powerful Audience: Prospects Who Have Consumed Your Content
Edwin Dearborn
Step Two
Then we remarket to those who viewed your content and then show them the next ad. This second ad then drives them to a product or service page for lead generation and conversion purposes. 
Even though we had to show that same user an ad twice (a unique ad each time), we found that the overall cost to conversion is far less than if we send them to a purchase/conversion ad in the first place. 
So instead of sending them to purchase/conversion ads right away, we first send them to an ad that goes to an educational piece. Then, we re-market to those who consumed the educational content.
When you look at this from purely a conversion standpoint, it's cheaper and more effective than just having ads at the beginning, and then sending someone directly to a product or service. We are using our retargeting ads only for the qualified, interested prospects. 
This dual-step ad strategy is our highest ROI converting campaign. 
Step Three
When someone visits your page and they don't buy or provide their contact information, we create a video that demonstrates to them what it would be like if they were a customer.
Now, if our main offering was using logic to convince them to buy, our video will now  use emotions. Why? If they didn't convert with the use logic in the first place, sending them a remarketing campaign or a video using logic again may not work. 
So we do the opposite. We touch their emotions.
If our landing pages try selling through emotions, our remarketing video uses logic. In addition to that, we make sure we add in up sells and down sells, which increases the Lifetime Value (LTV), which allows you to spend more money on Facebook.
Step Four
Use video ads. 
Video ads are way cheaper to expose your brand to people because even if they don't convert right away, you're getting your brand across. And in marketing, The Marketing Rule of 7 is a crucial strategy for success. 
The Marketing Rule of 7
The Marketing Rule of 7 states that a prospect needs to "hear" the advertiser's message at least 7 times before they'll take action to buy that product or service. It's a marketing maxim developed by the movie industry in the 1930s. Studio bosses discovered that a certain amount of advertising and promotion was required to compel someone to see one of their movies.
Today, without a clearly-defined marketing strategy to map out how you'll touch that prospect at least 7 times, your odds of success are pretty slim. In fact, today you might need more than those 7 times just to be heard above all the clutter that's in people's newsfeeds or fields of vision
The way you build a brand is having someone see and engage with your brand seven times. If you use video, you're going to get way more engagement for the price because Facebook really wants to push video as over text-based ads.
Step Five
Use lookalike audiences. 
Lookalike audiences are a Facebook segmentation tool that finds users whose demographics and interests are similar to those of your existing followers and viewers of your content. These are easy to create and implement, making them an extremely powerful marketing tool for efficiently finding high-converting users.
Once you have people that are converting, use a 1% lookalike audience on Facebook. This will allow you to find other people who are very similar, have a higher probability of converting. 
If you're not using lookalike audiences, you're most likely blowing a ton of money. Lookalike audiences will help you fine tune your reach and save you a lot of cash.
Step Six
Test different creatives more often. 
Creatives is general marketing term defines creative aspect and content of the marketing. Creatives is the material used to generate leads and sell advertising for marketing which is developed and generated by art directors, creative directors and copywriters in advertising agency.
Ad agencies and buyers often refer creatives as ad banners or other forms of created advertising. Creatives are the promotional tools used by advertisers to draw in users.
In simple terms, creatives is the artwork, design and concept that goes into a website design or ad.
You'll be surprised at the difference in performance when you rotate your creatives at least once a week. It's that effective by just cranking out many creatives. You'll find that they don't have as much fatigue and your ROI is much better.
Step Seven
Keep all levels of the buyer's journey fresh. 
Don't stop with refreshing the top of the funnel creative. What is being done to update your landing pages? Your copy? Are you changing things up? Are you trying a different message? Are you trying to target a new audience? 
If you continually test, tweak and keep your ads fresh, and not just on Facebook you'll have more success. You can also use remarketing ads on Google Ads, YouTube ads, and Instagram to reach your prospects. This is referred to as omni-channel marketing.
But remember it's a whole funnel, your landing page, the copy on there, the testimonials, the review, and the remarketing options. Many times, bringing new life into your campaign will cause you to get more conversions.
Step Eight
Monitor the frequency of your ads. 
If people keep seeing your ads multiple times, you're either not reaching new people or people keep seeing your ads without converting. You need to stop that. Those two factors will make your ad costs decrease or increase.
If you need help maximizing your Facebook ads, you can check out our agency.