How You Show Your Leadership Skills Without the Title | Rick J. Lindsey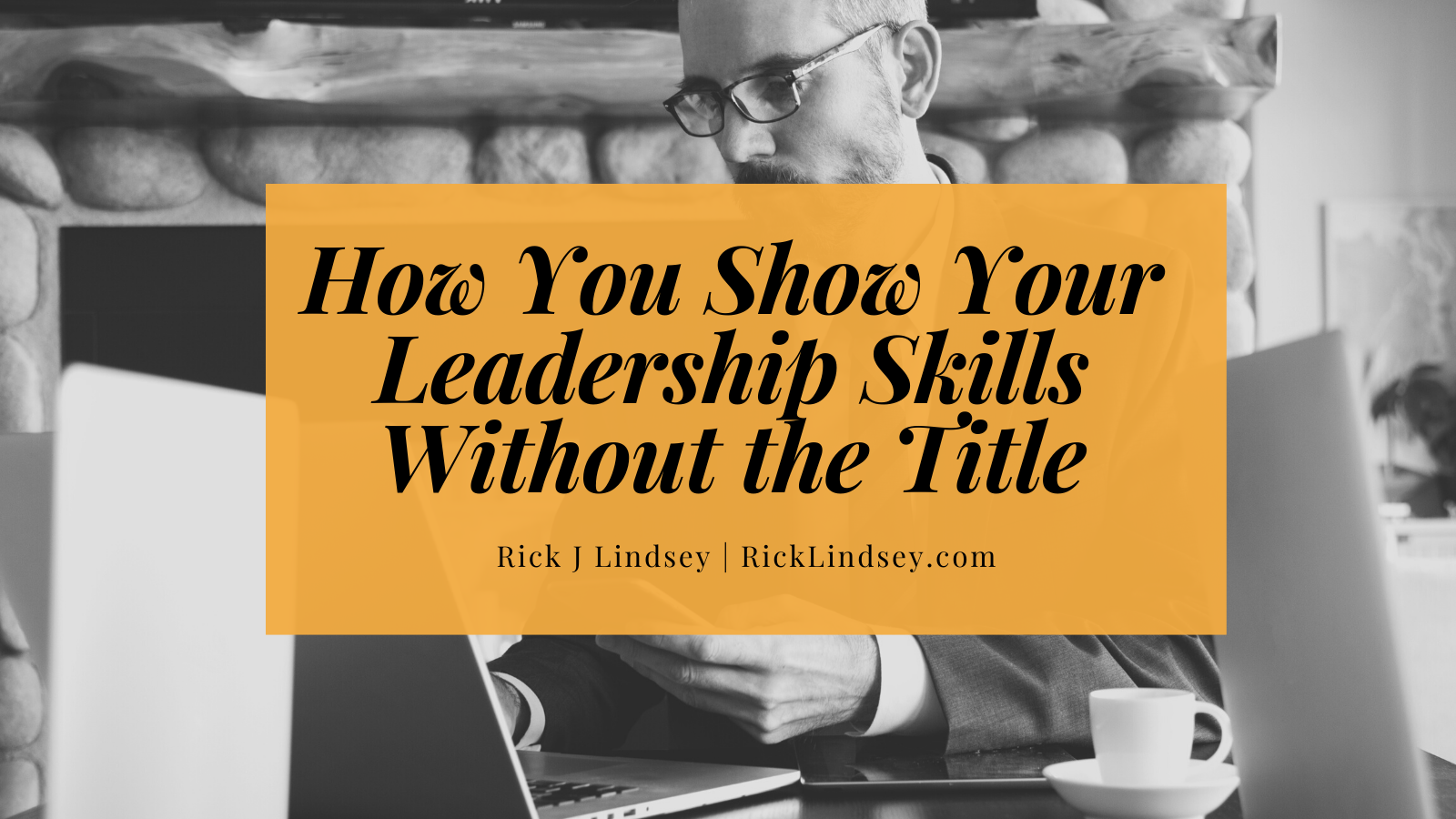 It is a privilege to take a leadership role in a company. When one gets this opportunity, it is good to lead in the best way they can. One can lead without a title and still make the company excel. If looking forward to becoming a good leader, it is necessary to learn some leadership skills. Here are some leadership skills without a title, from the experts, that one can learn from:

Create a good mindset
One should begin by having a good attitude. Here, it shows a great mindset will open more doors in getting to a leadership career. It also means one should not look much at their current position but be positive in every situation.

Be supportive at all times
Teamwork is very paramount when thinking of leadership skills. For the management to notice something about a person, it is good to have a support system with the team. The idea of serving others in different positions will help sharpen leadership skills.

Be flexible
Flexibility is everything when it comes to leading others. If one wants some recognition, it is important to be swift to act in different situations. It indicates that they must be willing to adjust to new things. It should happen even without extra supervision. For instance, if the company needs a volunteer, it is great to be available for such opportunities.

Be reliable
Every worker or boss wants to know they can rely on each other. People feel more comfortable with someone they can count on at any time. For this reason, it is decent to be reliable at all times. Having a loyal character also shows respect to others. It is also good to rely on people for it proves trust.

Be creative
Having a creative mind is very impressive when thinking of a leadership position. A creative mind will show some ability to lead others. In a business platform, one can come up with innovative ideas on how to improve some things. Small things might put one in a higher position in their leadership goals.

To lead without a title can be challenging. Yet, when someone starts small, it is possible to become great leaders in what they want. The critical point is to use available leadership skills to get to the career goals in mind.
You may be interested in these jobs
---

Great Clips

Vernon Center, MN, United States

Join a locally owned Great Clips salon, the world's largest salon brand, and be one of the GREATS Whether you're new to the industry or have years behind the opportunities await We are looking for Pa ...

---

H&R Block, Inc.

Cave Junction, United States

$50,000 - $70,000 per year

What you'll bring to the team... · Conduct face to face tax interviews and inspire confidence in our clients · Prepare complete and accurate tax returns · Generate business growth, increase client ret ...

---

TemPositions Health Care

New York, United States

OTHER

Are you interested in working as an on-call, school nurse with students in public, private, parochial, elementary, and high schools? · We have openings at schools in all 5 boroughs. These positions co ...