5 years ago · 2 min. reading time · visibility ~10 ·
How To Turn Leads Into Sales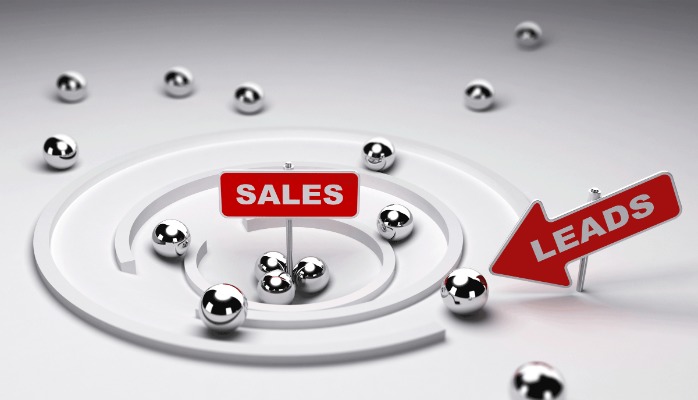 Knowing how to generate leads is not enough, in fact, it is NEVER enough. That's why many people who spend lots of time and money in leads generation eventually give up.  This was the hardest for me to understand when I first began marketing.

As I mentioned, the key is in what you do with your leads, not how to get them.  There are so many methods from Blogging, to paid methods, to passive marketing, to active market using Messenger on Social Media or Face to Face.
First, you need to give them what they want. Don't try to sell them. For example, if you want to sell them a business opportunity, give them a report on the step by step of how you or someone else create a million dollar business from scratch. If you want to sell them a software, show them how to use that software and give them a free trial.
Second, get their emails. Typically, you'll give them what they want WHILE they give you their email address. This is a standard list building process. But it may not be always emails. You can have some online applications that your leads can use free on a regular basis and you can always reach them by posting a banner or an ad on your website. The key here is to retain your new leads, so that you have multiple chance to sell them!
Third, keep providing values. Forget about selling. The thing about humans is they always want more, and they are willing to pay to have more. So your job is to give them more values, some are free, some are charged. Just keep creating and providing more values and you will see takers for your charged values.
Forth, give them enough reasons to talking about you. This is the most important part that decides whether you will have a 'struggling' or a 'thriving' business. You may have a product that is really good and people are happily paying you to use it. But if all of them are simply using it without telling other people, you will have to work hard to get more leads all over again. On the other hand, if just 1% of your users talk about you in their blogs, on bebee or Facebook, you will eventually see your leads multiply automatically, and by then, your job is to make sure you continue provide good values to your old and new leads. Sounds good?
As you can see, the key in lead generation is in what you do with the leads, not how to generate those leads. Too many people simply get a turn-key website or start a WordPress blog, and then simply bulldoze their way to get leads, only to wonder why their business is not growing. I'm not saying turn-key website or WordPress blog is not good. They are just tools with standard features. You need to think of how to make them alive, alluring and more importantly, viral.
I, Myself, prefer blogging when it comes to creating leads. Yet, the key is the not content I share, yet the relationships I make with those whom interact with my articles. 
"