1 year ago · 4 min. reading time · ~10 ·
How To Start Online Travel Agency from Home?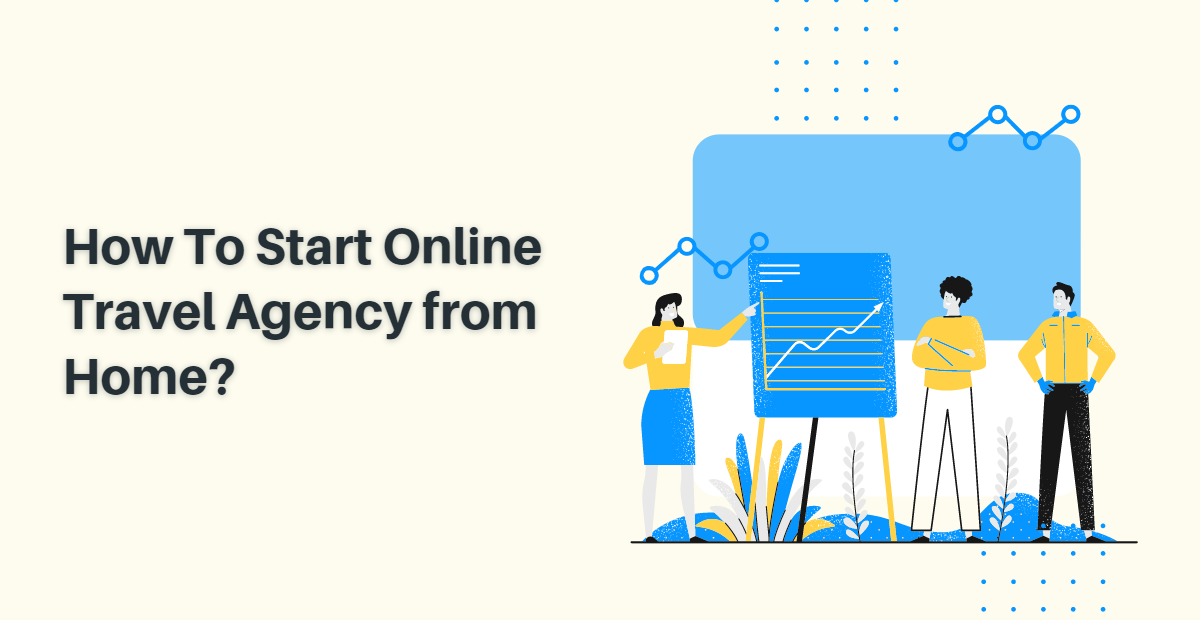 A travel agency offers tourism and travel-related services to the general public through travel agents such as airlines, activities, cars, cruises, trains, hotels, buses and package tours.
The business of travel agencies has evolved a lot in the present period. Travel agencies inform their clients of the availability of flights and schedules; they issue tickets and receive a fee from the air carrier.
Today, with the advent of software for travel agencies, online customers can make reservations online. That's why the majority of the travel companies are adopting this OTA model.
Travel portal is online and new opportunities to make money have been opened to travel agencies. You can choose to customize holidays, hotel packages, holiday packages, tours to your location or certain locations and so on.
You can focus on holiday packages, hotel booking, car rental, bus reservation system, flight booking, business travel or other specific niches. You choose your field and then create your travel agency by offering the best services.

Following are steps to Start Online Travel Agency
01. Types of Travel Agency
Find your passions and interests that can benefit all customers of your travel company around the globe. It is important to research different travel companies like travel agents at home. In essence, you must be an independent travel agency or agents.
The planning process for business should be relatively simple and provide greater flexibility in building an enterprise that is your own. A simple business plan could make the perfect match for your business.
02. Conduct Market Research and Discover Your Market Niche
When you're beginning your own business, you must know the full picture of your clients. Knowing your customers from the inside and outside is likely to be the most crucial aspect of your business.
We will help you reach more customers and develop a better product. The customers will be excited to purchase your product and then tell their friends and colleagues about it.
Meet potential customers and speak to them regarding their concerns and the solutions you have to the issues. It is best to conduct these in-depth interviews at your customers' workplace or wherever they'll be when they think about purchasing your product. We assist your agency in succeeding in specific niche markets.

03. Legal Requirements
Your travel agency has to meet the legal specifications. There is no requirement to take any form of test, training or certification procedure. The only thing you need to do is fill out the form straightforwardly regarding federal laws in the matter.
However, the state governments of each country have different regulations that you must adhere to when starting an agency to travel. The easiest method of obtaining the rules is to talk to the host agency about registration and the license requirements.
The logo you create is the mark of your company. However, once you have completed your logo, make sure it is legally registered at the appropriate authority. Some travel companies specialize in business and commercial travel exclusively. Additionally, the usual travel agencies must have a separate department dedicated to preparing travel arrangements for business travelers.
04. Planning for your Funding Strategy
The most important thing to consider when making plans for your online travel business is funding. Where can you find the funds to operate your OTA? The amount of money you need will depend on the kind of agency or travel business you'd like to run.
Brick and mortar agencies require a larger bank loan. An online company can operate with lower requirements for funds due to the lower overhead cost. Some websites can be used for offline and online businesses. In the meantime, funds will be necessary to buy items like flyers and business cards, and more.
There are various funding sources, including personal loans, angel investment and venture capital financing. You could also borrow funds from relatives, parents or even friends to run the business in the beginning stages of establishing the business. Keep in mind that steady cash flow is crucial to cover unexpected costs.
However, make sure to submit your business plan that you have thought of to lenders. They will review the business's potential before deciding on the amount of the loan.
05. Design a Customized Travel Portal
An online travel business requires the assistance of experts. They are required to perform various fundamental tasks needed to manage your agency.
For example, you'll require a web designer to develop your travel company's website according to your specifications. Additionally, you will need the top graphic design services from professional experts who can design brochures, logos, and other visual materials to promote your business.
Make sure you have a strong online workforce, which is vital for running a successful tourism business. Hiring a top-rated travel portal development company is also important to ensure a smooth experience for clients who visit your online business. They can also assist with any technical glitches you might experience.
OneClick IT Consultancy can assist you in creating an ideal travel portal solution in the worldwide market. It will help you make travel portals such as B2B and B2C that provide exact details and online booking capabilities. it's allows customers to reserve and book air tickets, car rental hotels and other services related to travel portals.
OTA generally is represented by big travel companies that sell items for travel all over the world. This type of OTA is connected directly to the GDS system or specific airlines for a long period.

Conclusion
A well-crafted business plan is crucial to success as a travel agent. The more effort you put into preparing your company, the higher the chance of success. Investors are also more likely to be impressed with the company if it has a well-designed, well-thought-out plan in the right place.
Travel management firms can create their reservation system online that can be used with any travel product with the assistance from our firm.
According to recent statistics, half of all travelers are more likely to find a new holiday destination online and make flight, cab and hotel bookings from a single portal.
Our Team has a decade of experience in Travel Portal Development in the USA and Worldwide. We've worked with multiple travel clients for B2C, B2B, White label portal and B2B2C clients to grow their travel business online on the internet world.
👉Visit Our Website 🌐: OneClick IT Consultancy
You may be interested in these jobs
Found in: Talent US± - 4 days ago

---

Trusted is seeking an experienced nurse for this exciting travel nursing assignment. Trusted has streamlined the travel nursing experience by enabling nurses to apply directly to jobs without the need for recruiters. This unique approach provides more transparency, eliminates pes ...

Found in: Jooble US - 3 days ago

---

Amazon Delivery Service Partners

Sumner, WA

Location: DWA5 - 23226 Witte Rd SE, Maple Valley, WA 98038, USA · Compensation: At least $21.00, plus overtime and benefits · Amazon DSPs (Delivery Service Partners) are looking for delivery driver associates to help deliver packages to customers. DSPs are independent, small ...

Found in: Indeed US - 1 day ago

---

M & M Income Tax Service

Greenville

Full Time

*EARN EXTRA MONEY to pay those holiday bills** $250 Signing Bonus after 80 regular hours payable Feb 28th · Flexible Work Schedule – Regular Pay From $13.50 per hour · No Tax Experience? No Problem Paid Training at $10 per hour · Team Environment in each Office · Learn a valuable ...