How to optimize for Voice Search for better rankings in 2018?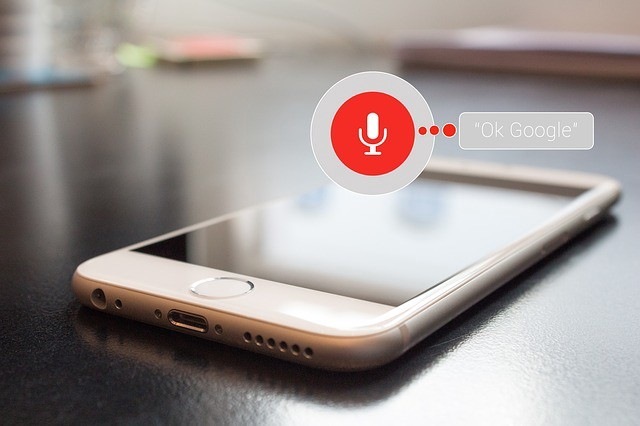 Does your business strategy involve a robust digital marketing plan this year?
In 2017, the digital marketing industry saw some important developments.
For example, Google increased search snippets across a large number of results.
A snippet is the description of a web page that you can see below the URL in an organic search result. 
The idea is to show the user how it relates to the search query on Google. 
Here is an example for your understanding:
Digital Marketers also noticed that the snippets were now longer than before- 160 characters to almost 230 characters on average.
How about another development of 2017?
Did you observe that towards the end of 2017, Google would show you a warning when you would try to visit a site with an unsecured form?
This was in-line with Google's move from HTTP to HTTPS sites (after the launch of the Chrome 62).
Given the onset of AI (Artificial Intelligence) and Machine Learning, it makes perfect sense to embrace the changes in digital marketing this year.
Keep abreast with the latest digital marketing trends to get the most out of your efforts.
Without further ado, let us hop on to an actionable list of optimization for voice search that would help you gain better visibility on the Internet.

 
Optimize for Voice Search
Speech recognition has become an important part of search engine algorithms.
In fact, 20% of the searches in the Google app are by voice.
Talking about voice-first devices, expect no less than 21.4 million smart speakers in the US by 2020.
What is the reason behind this massive growth in this segment of consumer devices?
Convenience.
It is easier to voice-search than to type a search query on your smartphone.
Here are the things you can do to optimize your website for voice search:

 
GMB: Google My Business
Head over to Google and search for "Google My Business".
Click on "add or claim your business". It will take you to the support page using which you can add or claim your business listing.
Why should you care about adding your business to GMB?
It helps Google understand your business better. This can help increase your visibility on Google especially for voice search queries in your area.
Conversational Keywords
If you are not focusing on the intent of your audience, you are missing out on the SEO game. It is important that you understand the nuances pertaining intent and optimize the content on your site accordingly.
The recent developments in voice search leave us with no choice but to pay attention to conversational search.
According to Google, almost 70 percent of the queries on Google Assistant comprise natural language and not the "typical" keywords you and I use in a web search.
What is conversational search?
Think of it as you having a "real" conversation with another human being. Yes, the digital search devices such as Google Assistant, Amazon Alexa and Siri have become smarter than before.
How about an example of a conversational search query in action?
While a text search on Google would be something along the lines of "Chinese restaurants in Clearwater", a voice search query would resemble the following:
Observe how the voice search query is longer than its text-based counterpart. Moreover, it would most likely start with words such as- what, why, who, when and how.
Last year, Amazon filed a "voice sniffer" patent related to advanced artificial intelligence that would allow an Amazon device to collect and understand words better.
This is the next level of personalization that would allow advertisers or content providers to customize the content that's relevant to the user.
An efficient keyword strategy in 2018 would take this into account. In other words, focus on conversational keywords (generally long-tail) that mimic how we communicate in real life.
Here is a table to help you understand this better:
These are just examples; actual queries vary depending on the user.
A smart way of starting with conversation voice-search queries is to think the types of questions a prospect would ask about your business over the phone.
As you start coming up with questions, document those. You can get a wealth of information pertaining this aspect of your business from your customer care department. Talk to your customer care representatives and you might get valuable insights on what your customers are looking for.
Once you have the list of questions ready, you can work on content creation using those conversational keyword phrases.
In my opinion, this should always have been the case- offering solutions (answers) to the pain-points (questions) of your prospects. No rocket science there!
FAQs (Frequently Asked Questions)
Take a look at the FAQ page of TGI Fridays:
This bar and grill's FAQ page is amazing. For starters, it offers a fun, interactive experience for the user.
The collapsible section eliminates clutter and allows the user to find "relevant" information without much browsing.
Observe how some of the points on this page comprise long-tail conversational keyword phrases- Where can I obtain nutritional information?
Why FAQ page(s)?
Simply put, frequently asked questions pages are great for user experience. This helps answer the specific questions of a user on your website. Another advantage of having these pages is that it takes the load off the customer service/sales team.
But what does a FAQ page have to do with search engine optimization?
Google, and for that matter most search engines, are focusing more on the intent of searchers. Hence, the transition to long tail conversational phrases.
When one of your FAQs matches the user's question, it is highly likely you will rank better. Do not expect a sudden surge in organic search traffic because of a FAQ web page.
You can also use the FAQ pages to create valuable natural inbound links.
Try sharing a FAQ on social media along with a link to the answer to drive traffic to the website.
Focus on creating snippets of content centered around specific semantic questions. This will not only increase the chances of your site showing up in voice search results but also pave way for your site's inclusion in Google Featured Snippet.
Try to follow these ideas to create a user-friendly, keyword-optimized FAQ page for your website.
Structured Data Markup
What is structured data?
Think of it as a piece of information about your webpage and its content. JSON-LD, Microdata, and RDFa are the three types of structured data. We will not delve deep into that for the sake of our core subject in this post.
Google introduced Rich Results and the Rich Results Testing Tool in December 2017.
I checked my website using this tool:
And it showed me that my page is not eligible for rich results. You can try the same for your website.
Please note that this tool is still in beta mode. Hence, the results are not always accurate.
Why structured data?
Rich results make it easier for search engines (such as Google) to crawl your website. This translates into more relevant and detailed results for the user.
Moreover, structured data markup helps voice assistants find your content. Yet another reason not to ignore this newbie in the SEO world.
Thanks to the enhanced appearance of rich snippets, you can observe decreased bounce rates and increased click-through rates on the website.
How to implement?
This is a three-step process:
Choose data type, then paste the URL or HTML source of the page
Start tagging data, by highlighting text or an image
View the HTML for the tagged page (Step2)
Now that you know the nuances of optimizing your website for voice search, you can use these actionable tips to improve your rankings on Google (and other search engines).
What are your thoughts?
Note: This article was originally published on Medium
You may be interested in these jobs
Found in: Jooble US - 2 days ago

---

Do you enjoy getting to know people and building meaningful relationships? Do you have a heart for helping those in need? If so, this entry level caregiver role could be just the fit for you Entry Level caregivers provide a variety of in-home care services for aging adults, helpi ...

Found in: Jooble US - 5 days ago

---

Boston Medical Center

Riverton, WY

POSITION SUMMARY: The ideal candidate will provide flawless execution of administrative activities, demonstrate a high level of professionalism, and support a fun and healthy work environment. In return, this position provides the platform to pursue a range of interesting and cre ...

Found in: Jooble US - 5 days ago

---

St. David's North Austin Medical Center

Cedar Park, TX

Description Introduction · Last year our HCA Healthcare colleagues invested over 156,000 hours volunteering in our communities. As a(an) Surgery Technologist Resident with St. David's North Austin Medical Center you can be a part of an organization that is devoted to giving ba ...