How to Manage Small Business Finances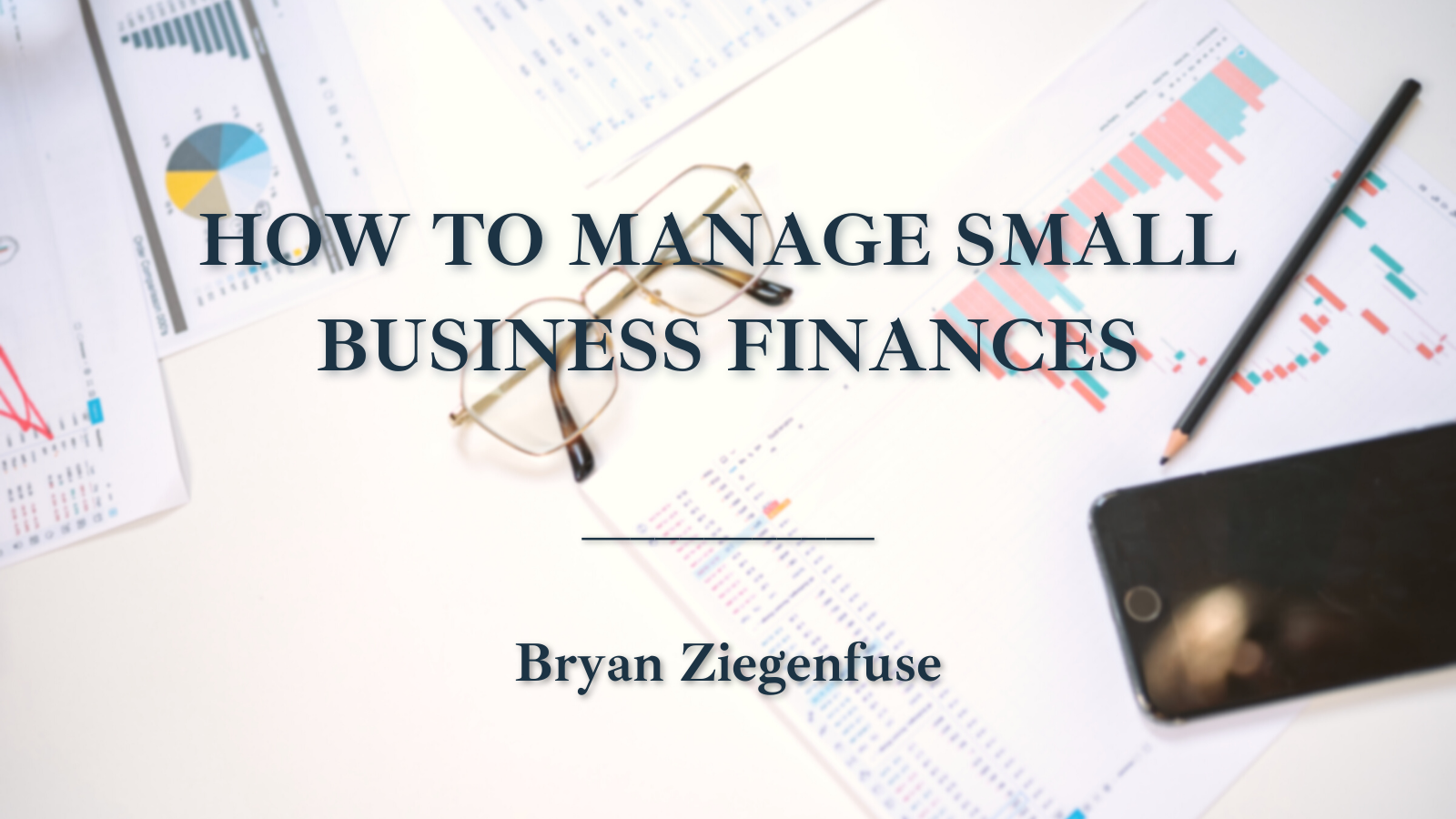 Different factors determine the success and sustainability of your small business. However, financial management is one of the most vital elements. Without proper handling of the finances, it will be hard for a small business to compete with other established entities in the market. The financial management tips outlined below are appropriate for a small enterprise.
1. Pay Yourself
Compensating yourself as a small and medium business (SMB) is crucial as it helps maintain healthy business and personal finances. Many SMB may overlook their input and dedicate all the income gained from their business operations to paying other workers and for business operations. However, Gordon College's financial analysis professor Alexander Lowry insists that SMB owners should get paid just like other employees.
2. Embrace Loans
Funds acquired through loans can be invested to purchase vital equipment for the business. It may not be possible to fund all the needs of a business start-up from savings or salary. Besides, loans can help small business owners pay employees and suppliers without delay, even if the business is not yet profitable.
3. Focus on Growth
It is prudent to reinvest a significant part of income to grow the business. Investing in growth ensures the small business becomes self-sustaining. This helps the business to have a healthy financial position and move away from relying on loans. Furthermore, growth is a vital part of planning for the future. A small enterprise should expand over time and have a broader market outreach as part of its strategic growth plan.
4. Budget Appropriately
Budgeting helps in making rational decisions about the expenditure. It is vital to have a prior strategic financial plan. Having a budget will ensure all sectors of a business, such as human resources and marketing, are allocated enough resources to ensure the business remains operational. Also, budgeting helps small business owners develop the financial discipline needed for the sustainability of their business ventures.
5. Maintain an Emergency Kitty
Small enterprises continuously face hardships in the market. It may be hard to compete with established brands operating in the same market. Thus, it is unwise to dedicate all the funds to your small business. An emergency fund source helps bail out the business when it faces unsteady and inconsistent incomes.
Finally, it is vital to monitor the books of accounts. Although you may be operating a small business, monitoring the books will help you understand your business's financial position and manage cash flow.
You may be interested in these jobs
Found in: Jooble US - 1 day ago

---

Home Instead

Saffell, AR

Part time

Would you like to make a difference in someones life? Caregivers provide a variety of in-home care services for the elderly. Our goal is to keep aging adults at home safely and independently for as long as possible. We support those that are a part of our team, by offering a Fami ...

Found in: Jooble US - 3 days ago

---

Starbucks Coffee Company

Mercer Island, WA

Join us and inspire with every cup At Starbucks, its all about connection. People are at the heart of who we are, especially the people that are a part of our store team. We connect with each other, our customers and our communities to make a positive impact every day. We believe ...

Found in: Jooble US - 5 days ago

---

VirtualVocations

Los Angeles, CA

A health insurance company is searching for a person to fill their position for a Remote Enrollment and Billing Optimization Associate. · Core Responsibilities of this position include: · Overseeing designs and prioritizing technical operations roadmaps · Leading and cross collab ...