How to Lead Through Adversity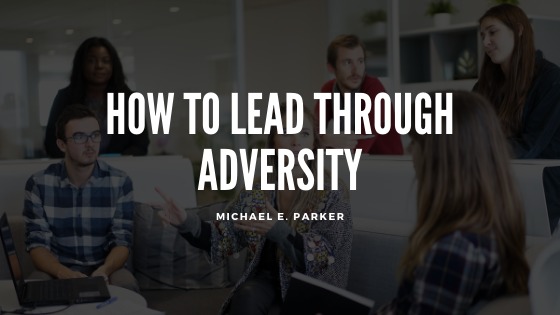 Throughout my 20+ years as a CEO and entrepreneur I've found that great leaders don't just demonstrate their skills during times of success. Their character remains the same, even during adversity. The past year has stretched all of us in our leadership skills. We've had to adjust to coaching others during a pandemic, communicating effectively when people work remotely, all while promoting and maintaining a positive culture. 
The following are just a few ways you can continue to lead during adversity. I also invite you to check out my success platform, You Are a CEO for more information about how to improve as a leader and professional. 
Start with Communication 
The best way to build trust and respect among your employees, even during tough times, is to be open in communication. Make sure people know when you're available and how they can reach you. Remember that transparency and trust are two way streets. Share what's going on with them, and be open to any suggestions they may have. However, it's also important to live demonstrate the example to practice what you preach. If someone has a good idea, show them you are listening by putting it into action. 
Get Everyone On Board With Your Purpose
Nothing brings people together like a shared purpose. What brings you and your colleagues together? What does your organization stand for? Remind each other regularly of your goals and mission. Incorporate it into presentations and meetings. A solid purpose will serve as an anchor during rough times. When deciding your purpose, consider what's most important to you. You may need to narrow your focus. 
Demonstrate Appreciation 
Although a great leader should always strive to show appreciation to others, they should be even more conscious of this during difficult times. Recognition goes a long way. Did you know that appreciation improves workplace health, reduces stress, and boosts engagement? Although it's easier to stop by someone's cubicle and thank them when they're working in person, you should pay equal attention to those working outside the office. Sending them a small gift card for a cup of coffee will be appreciated. If you're on a tight budget, even an email to thank them or recognition during a team meeting is a great way to demonstrate your gratitude and boost morale. 
Leading through a crisis isn't easy. Your staff is looking to you for motivation, communication, and support. You've spent the last year developing your character, and the next year is all about putting what you've learned into action. 
This article was originally published on 
michaeleparker.net
.
You may be interested in these jobs
Found in: Jooble US - 4 days ago

---

Papa John's International

Independence, KY

THIS IS A FRANCHISE POSITION Shift Leader · The Shift Leader supervises shifts and/or work areas in the operation of a Papa Johns restaurant to ensure high quality products and customer service are delivered. · Responsibilities · Maintains a positive attitude, works well with ...

Found in: Jooble US - 2 days ago

---

Position Description: Bideawee was founded upon the principle that every homeless animal should have a place where they are welcome, and that sense of compassion, dedication, and justice remain at the core of who we are and what we do. We believe that a company is only as great a ...

Found in: beBee S2 US - 3 days ago

---

Anders Group

Colorado Springs

Full time

Anders Group is seeking a travel Radiology Technologist for a travel job in Colorado Springs, Colorado. · Job Description & RequirementsSpecialty: Radiology Technologist · Discipline: Allied Health Professional · Start Date: 02/28/2023 · Duration: 13 weeks · 36 hours per week · S ...