4 years ago · 5 min. reading time · visibility ~100 ·
How To Be An Olympian In Your Life - Insights From 4 Time Olympian Ruben Gonzalez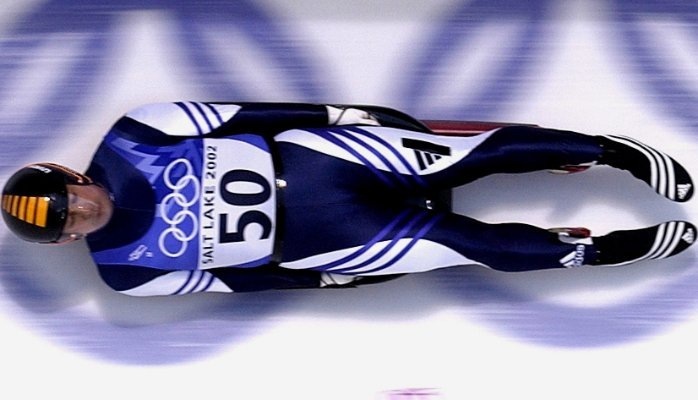 Passion. Purpose. Determination. You probably think you're heard it all before. Hang on.
I'd like to share with you an A-Ha that came up during a conversation with four time Olympian Ruben Gonzalez. He is the only person to have competed in four Olympic Games in four different decades – 1988 Calgary, 1992 Albertville, 2002 Salt Lake City, 2010 Vancouver. 
Ruben is an unlikely Olympian, let alone a four time Olympian. Ruben will be the first to tell you he has no particular athletic gift. In fact, he was a bench warmer on his college soccer team - lucky to play 5 minutes a game. He was putting a lot of time into an activity he loved but was going nowhere. Worse yet was when he had to admit to himself that no matter how much work he put into he simply did not have the talent needed to succeed as a soccer player. At that point he could have just given up, got an office job and waited to play out his soccer dreams when he had child. But that's not what he did.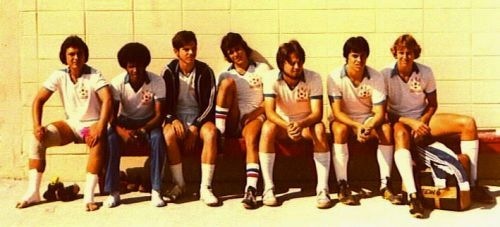 So, how did he manage to become an Olympian? Was it passion? Purpose? Determination? Planning? While all of that was important none of them was the key to Ruben becoming an Olympic athlete. 

Generalize Your Goals then Narrow
Often we get trapped thinking narrowly about our goals. In fact we're trained to make our Goals SMART, and that starts with Specific. The problem with starting with "Specific" is that it can trap you into a way of thinking and a path that doesn't work you. It can leave you lost if you are unable to achieve your goal (see a related article on this point Goal Setting Problem #1 - "Do You Have A Knife?).  If Ruben had followed his passion for soccer he'd have never made the Olympics. Sometimes no matter how much you enjoy an activity or a job no matter how much time, effort, and money you put into developing your skills it's just not right for you. So what do you do?
Starting with the End In Mind
For Ruben, he took a step back and realized he would like to compete in the Olympics. It mattered less what the sport was than that he was able to compete in the Olympics in any sport. The question then turned to - "Compete in the Olympics in what sport?" 
What "Specific" can you let go of to define what success really is for you?
And here is what Ruben did that was different than what most people do. Rather than start looking at all of the sports and thinking about which sport he enjoyed or which sport he was most skilled at he asked a different question of himself.
What is my strongest characteristic?
In order to compete as an Olympian Ruben realized he needed to play into his strength. But what was that? Dexterity? Reflexes? Speed? Physical strength? None of these.
An Olympic Realization
Persistence. Ruben realized his strongest characteristic was persistence. But how do you use that characteristic to become an Olympian? You have to think a little differently.
What sport is the hardest and that most people quit?
It took a little research and then Ruben found the answer – luge. Imagine hurtling down a twisting ice track at nearly 100 mph with nothing but a helmet to protect you. A pretty scary experience. A slight miscalculation will lead to broken bones and any number of life threatening injuries. In fact, some people die.
So Ruben decided he would become an Olympic luger and just out last everyone. When people gave up he would just keep going - no matter how much it hurt.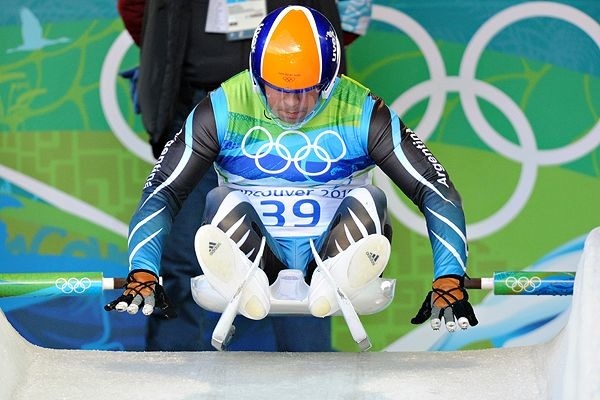 From Idea to Reality – Taking Action
This next step is often the hardest – how do you make this dream become reality. What do you have to do? How do you become an Olympic Luger when you have never even been on a luge before?
The first thing Ruben did was call Sports Illustrated to ask- "Where do people train to compete in the luge at the Olympics?" (remember this is in the days before Google). They told him Lake Placid, site of the 1980 Winter Olympics games. So he called Lake Placid and asked to talk with a luge coach.
Like most people pursuing their dream this is when he hit on some of his naysayers. The first person he spoke with told him he was too old to start training. Persistence wouldn't truly be his strength if he gave up at this point. So he insisted he be able to talk with a coach who he could convince to teach him and help him train. And that is exactly what happened.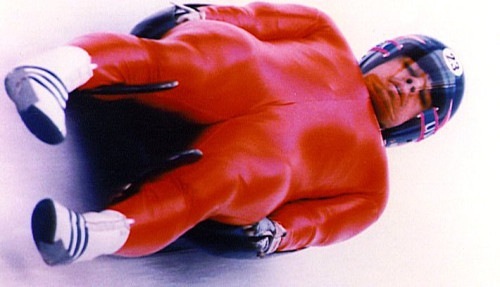 Getting Perspective on Success
As Ruben he had another important realization on what it took to be successful. 
You don't have to be #1 to be successful
How often do we get hung up on having to be the absolute best? If you can't be number 1 it's not worth doing? We hear this message frequently. Ruben's goal was to participate in the Olympics. Would he like a medal? Of course. But in order to be eligible to win a medal you have to be able to participate.
As it turn out in order to be eligible to be an Olympic luger you need to be one of the top 50. Being number 50 is a lot easier than being number 1, especially when you're just starting out.
Is Your Goal Really Your Goal?
When Ruben started this process his goal was to be in the Olympics. But as he learned more he realized his goal was not really his goal. This goal of being in the Olympics was really the result of meeting a different goal. Actually, it was the result of reaching an internal goal and an external goal.
Internal Goal: Never Give Up! No matter the pain or fear, keeping going.
External Goal: Practice and compete to finish in the top 50 in the next 4 years. 
As you can see Ruben had a lot of work to do before getting to this point where he could develop SMART goals. It took self-reflection, research and time before he could make his goal be SMART. He had 2 years to learn and practice his skills and another 2 years to compete internationally to qualify to be in the Olympics. Along the way as others gave up Ruben kept going. And he made it.
Key Learnings
Wait to be SMART
Understand your real strength
Ignore naysayers
Make sure your goal really is your goal
Are you thinking about your goals like an Olympian?
________________________________________________
Note: Today Ruben Gonzalez is an international best selling author, speaker and corporate trainer helping take individuals and teams to a higher level. Through his Adventure Retreats he offers the opportunity to challenge yourself or your team to growth though a winter or summer outdoor experience and tour of Olympic facilities. Through Ruben University he offers online training on unlocking your potential, mental toughness and life skills for teens and college students. 
You can hear Ruben's story directly from him below.

________________________________________________
About the Author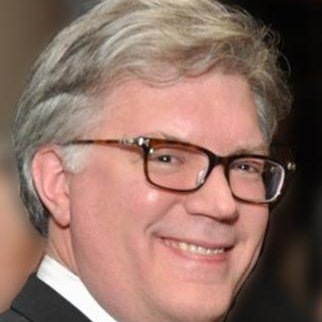 Larry Boyer is a beBee Ambassador and helps people and businesses prepare for the disruptive and evolving economy of the 21st Century and Fourth Industrial Revolution. He does this through combining his work with advanced analytics, business strategy and personal development. He founded Success Rockets LLC in 2009 in the shadow of the financial crisis to address the career development needs of people in a rapidly shifting economy. Success Rockets(R) evolved to include the evolving challenges from the 4th Industrial Revolution artificial intelligence, disruptive technologies and the business models of the Gig Economy. 
Follow Larry on Twitter @LarryBoyer 

**Author's Note** Any issues with any or all content used in this post, should be directed to the author (Larry.Boyer@SuccessRockets.com)
"""""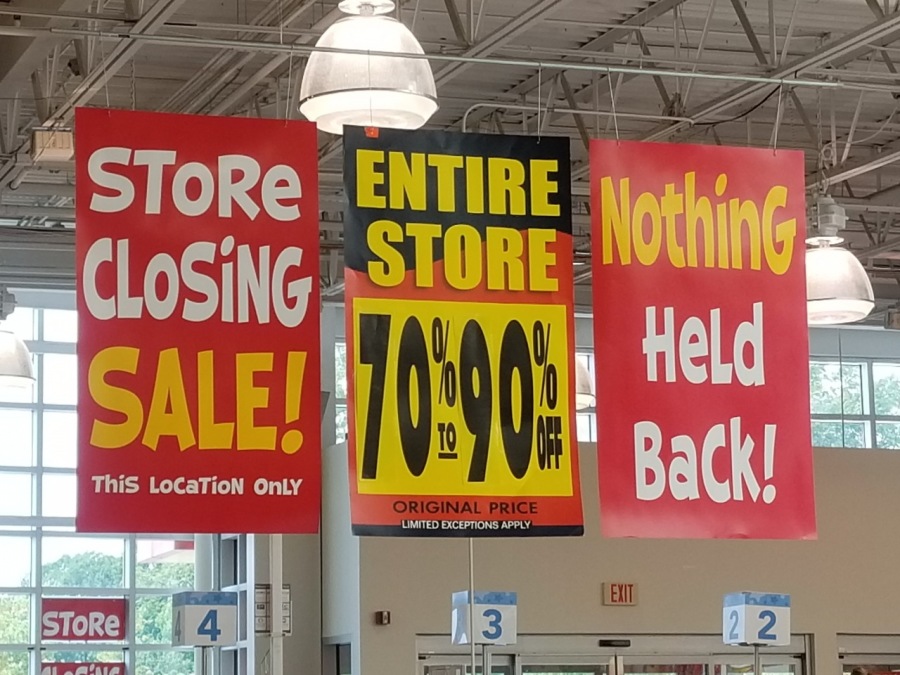 Death of An Iconic Brand: RIP Toys R Us
Today we say good-bye to another iconic brand. At ...
3 years ago · 3 min. reading time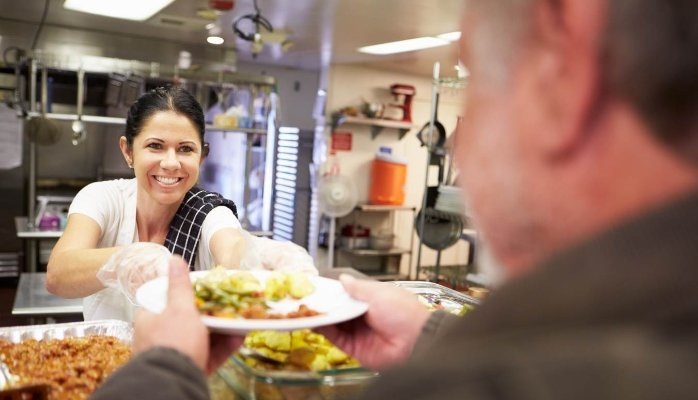 Three Ways Helping Others Helps Your Career
There is a fundamental truth in business that ofte ...
4 years ago · 3 min. reading time
You have no groups that fit your search